Adoption Fees and Process
How to adopt a pet
Deciding to adopt a pet is an exciting time for many families. We would like to make this process as simple as possible. Here are a few things to keep in mind before you come in to find your new family member.
You may have one unaltered pet, all other pets must be spayed or neutered

You must be 18 years or older to adopt

We ask that you discuss adopting with all adults in the home.
We ask that you bring the following with you when you come to adopt.
Please note the adoption fee does not include the pet registration for those residing within city limits.
Click here to learn more about City Pet Registrations.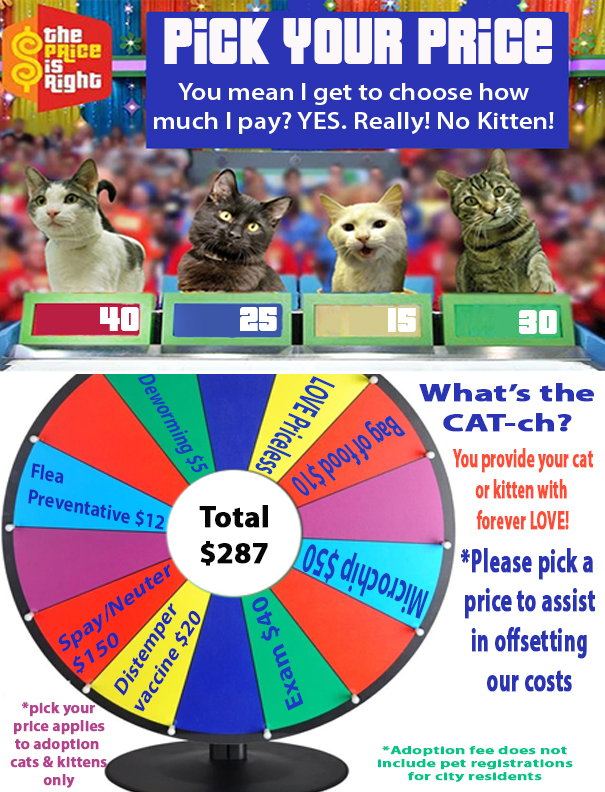 5 Months of age or younger $100.00
6 Months of age to 4 years of age $ 85.00
5 years of age & older $ 25.00 (old friends program grant made possible by the FWACC Commission)

GUINEA PIGS, HAMSTERS, RATS, &
GERBILS 5.00

RABBITS AND SMALL BIRDS: $10.00