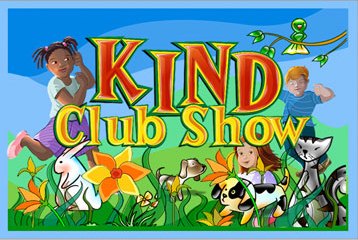 Children enjoy and benefit from our free KIND Club Show educational video program used in classrooms and youth centers throughout Fort Wayne. It can also be watched at home on two local cable channels: FWCS LTV-54/24 and City TV channel 58/28.

KIND Club Shorts help children to develop a greater sense of responsibility and respect towards others by emphasizing the obligations and commitments associated with pet ownership and animal care. KIND Club shorts are produced by Animal Care & Control's humane education department in collaboration with the City's Humane Education Advisory Council. For information contact 260-427-5508 or e-mail jodi.hamilton@cityoffortwayne.org
KIND
Club Show
Program Viewing Guide:
FWCS-LTV
Comcast 54/Frontier 24: Daily 2-2:30 p.m.
Wednesdays 7 p.m.
FW City TV
Comcast 58/Frontier 28: Sundays 7:30 a.m.,
Mondays 8 a.m.,
Thursdays 8:30 a.m.,

Friday
s 12 p.m., Saturdays 9 a.m
.
Help us provide Free Teaching Materials to area teachers! - Sponsor a Classroom

Allen County teachers are eligible to receive a free subscription to Kind News through donations to our education department. Kind News is produced by the Humane Society of the United States and arrives 5 times per year in bundles of 28 copies. This award winning character education magazine helps students learn the value of kindness towards one another, animals, and the earth. Place your free order before May 1st to begin receiving materials for the fall. Simply call our Education Department at 260-427-2590 or e-mail jodi.hamilton@cityoffortwayne.org
"Thank you so much! As we transition to the common core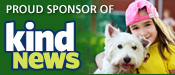 standards, publications like yours become even more important in the classroom. We have an increased focus on non-fiction text and your publication is written in such a child friendly format."
Elizabeth Pensinger
4th Grade Teacher
Forest Park
"I am so excited to receive a bimonthly magazine for my classroom. Not only do I teach Reading, but I also teach Science. I truly appreciate your generous donation of these magazines to my classroom. My students love reading these magazines. They are very appreciative of the donation too."
Thank you Again,
Sincerely,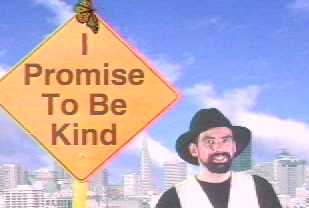 Sarah Stepney -FWCS
The Scoop on Fort Wayne Animal Care & Control
Talk show format featuring services of the Animal Care & Control department, discussions of city animal care ordinances, volunteer and adoption programs, special events and education outreach to promote responsible pet ownership.

"The Scoop on Fort Wayne Animal Care & Control"
Program Viewing Guide on City TV Comcast 58/ Frontier 28
Tuesdays at 8:30 P.M.
Wednesdays at 9:30 P.M.
Fridays at 12:30 P.M.
Saturdays at 8:30 A.M.
Sundays at 10:30 a.m. & 4:30 p.m.