Share your input at an Open House
To further input on the project, the City of Fort Wayne will conduct a series of open houses over the next month so that residents can make comments during the design phases of the State Boulevard project. [ Read More Below ]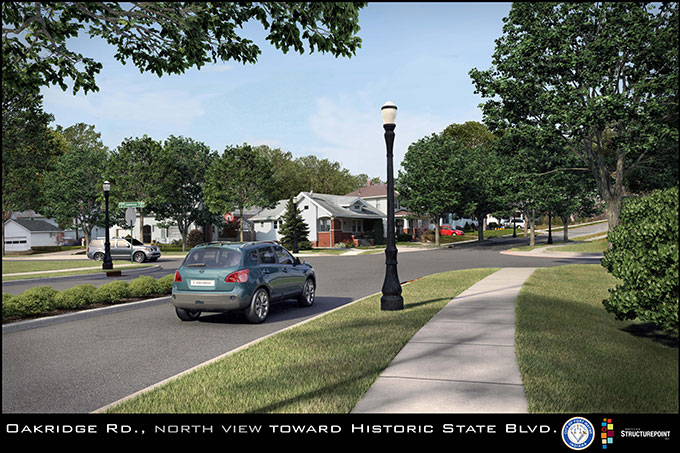 An Interdisciplinary Team, comprised of City staff, Council members, neighborhood leaders and other interested parties will review residents' comments and determine which of the comments should be considered for incorporation in the project. The team's final suggestions will be submitted in writing to the Public Works staff to see if they can be incorporated into the State Boulevard project.
Public Works staff members will evaluate suggestions based on the project scope, funding, schedule, Federal design limitations, and safety considerations.
The following open houses are scheduled for residents to stop in anytime and view renderings up close, ask questions about the project and share suggestions of what might be incorporated in the project.
Open House
February 25, 2013 5:00 PM- 7:00 PM Franke Pond Pavilion
3411 Sherman Boulevard
Franke Parke
Open House
March 1, 2013 11:00 AM – 1:00 PM Main Branch ACPL
Meeting Room A, 900 Library Plaza
Open House
March 7, 2013 5:00 PM- 7:00 PM
Psi Ote Barn - Lower Level
Bob Arnold Northside Park
E. State Blvd. & Parnell Avenue
Click here to see preliminary renderings