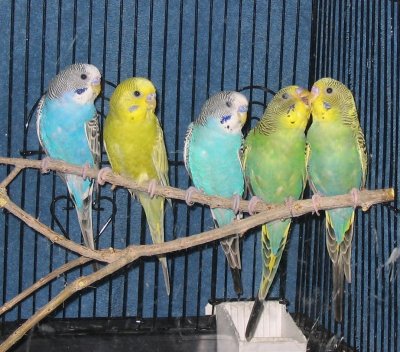 We proudly feed Science Diet
How to adopt a pet:
Deciding to adopt a pet is an exciting time for many families. We would like to make this process as simple as possible. Here are a few things to keep in mind before you come in to find your new family member.
You may have one unaltered pet, all other pets must be spayed or neutered

You must be 18 years or older to adopt

We ask that you discuss adopting with all adults in the home
We ask that you bring the following with you when you come to adopt.
Family members under the age of five

If you are seeking to adopt a dog and have a dog at home, bring your dog in for an interaction
When you arrive you are able to walk through the adoption center and view our available pets. After you find an animal you would like to meet, you will fill out an adoption profile, you are welcome to fill it out ahead of time and bring it with you. All profiles must be submitted 30 minutes prior to closing. Next, an adoption counselor will assist you in meeting the animal. Should you decide this is the right pet for you, we will send the pet home the same day.
Adoption Fees:
In an effort to help more cats find loving, forever homes - we allow adopters to choose how much they'd like to pay for the adoption fee for their new cat or kitten. We ask that the adoption fee be a minimum of $10. Below is a graphic of how much we spend to help each cat and kitten get ready for adoption.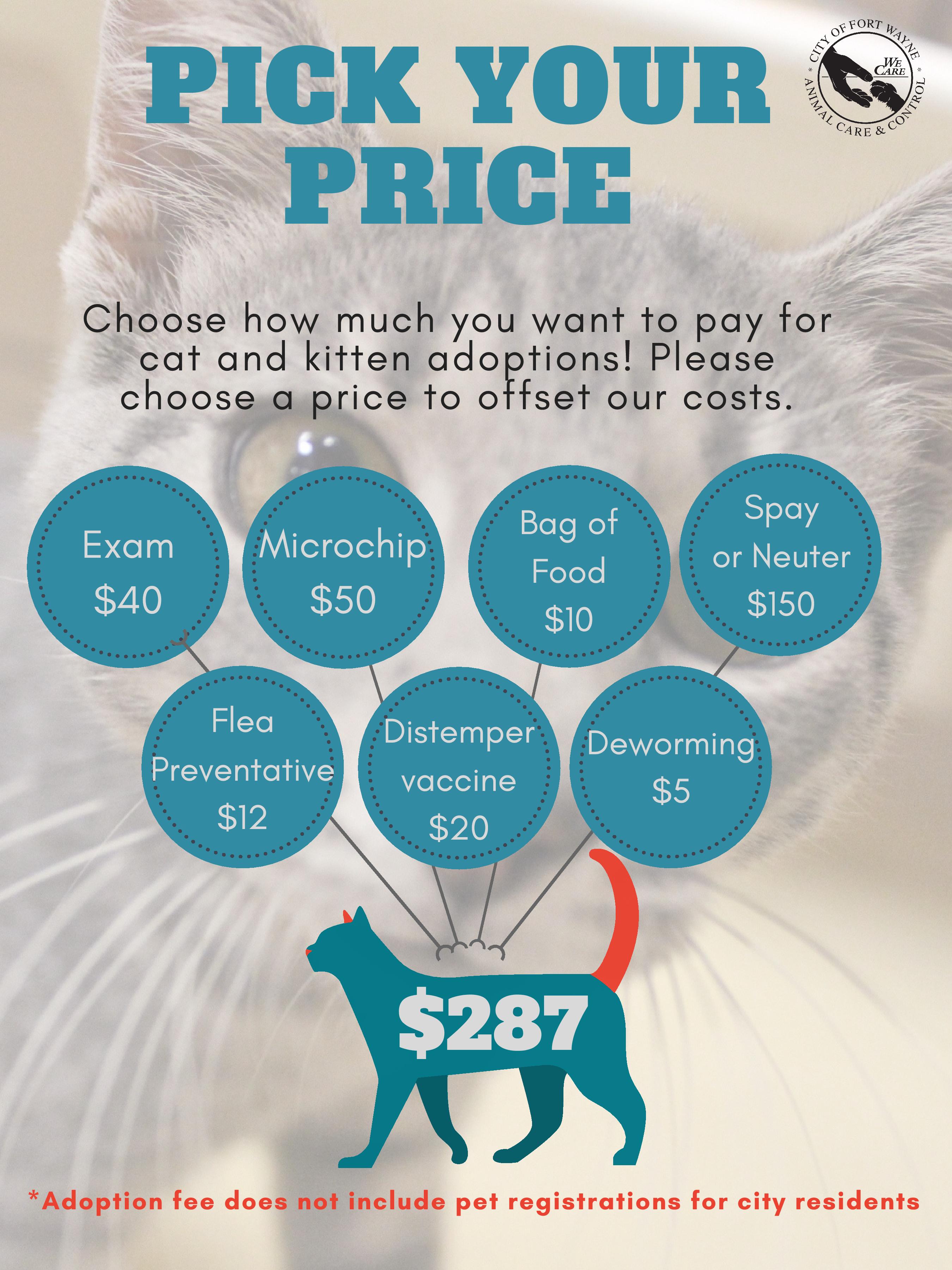 5 Months of age or younger $100.00
6 Months of age to 4 years of age $85.00
5 years of age & older $25.00 (old friends program grant made possible by the FWACC Commission)
Guinea Pigs $5.00
Hamsters $5.00
Rats $5.00
Gerbils $5.00
Rabbits $10.00
Small Birds $10.00
Ferrets $50.00
What's included in the adoption fee:
The adoption of your pet includes the following ($300 value)
First distemper combination vaccine

Heartworm test (dogs onlyFirst month of flea preventative during flea season

MicrochipStarter bag of food (science diet)

Donated Exam from participating Veterianarians
**FWACC reserves the right to place adoption animals with rescue organizations/other during non open hours.**
Please note the adoption fee does not include the pet registration for those residing within city limits. Click here to learn more about City Pet Registrations.