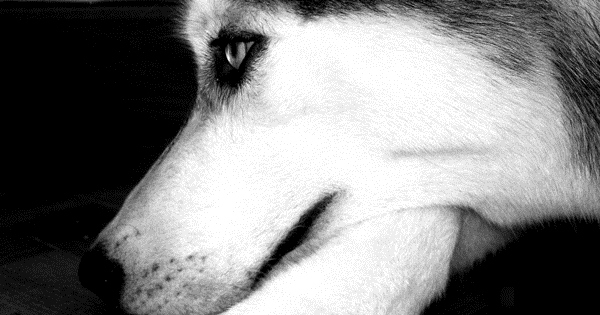 Making the decision to give up a pet is emotional for every member of the family. We understand that each pet owner has an attachment to their animal and that they want to do what is best for its future. Before giving up your pet, please consider if there is anything about your pet's behavior or personality that you would be willing to work on in order for you to keep him.
It is increasingly difficult to find responsible lasting homes for the hundreds of animals given to us each week - regardless of how healthy or cute your pet might be.
Animal Care & Control is located at 3020 Hillegas Road in Fort Wayne and receives over 11,000 lost or unwanted animals per year. Statistics show that as a nation, only 20% of people acquiring a dog or a cat choose to adopt from a shelter. Understand that we cannot guarantee your pet will be placed in our adoption program, nor will it be returned to you should you change your mind. Be absolutely certain about your decision by considering the following.
Fort Wayne has options for low-cost spay or neuter surgeries and spay neuter financial assistance. Many animal behavior problems can be greatly reduced by having this affordable surgery. Dogs and cats that have not been spayed or neutered often urinate inside the home as a marking behavior, and they may escape to find a mate. They are also more likely to display aggressive behaviors. Ask us about SNAP, the Spay Neuter Assistance Program for Fort Wayne CITY residents only, or call H.O.P.E. for Animals in Fort Wayne at 260-420-SPAY (7729). This surgery is the best choice for any dog or cat.
Have you taken your pet to the veterinarian for a check-up, for vaccinations, and to discuss your pet's behavior issues? There are many affordable options for improving the health and behavior of any pet. A consultation with a veterinarian may be the first step in helping you keep your pet.
Many dogs are given away because the owner has given the animal full run of the home before it is trustworthy. Animal experts agree that it is ideal to use a crate to housetrain a dog and to confine it when the owners are away from home. When used properly, a crate is comfortable, safe and secure for your dog. As long as you do not abuse the time your dog remains in the crate, it is not cruel for your animal. Your pet's life may depend on giving it a try, so read the step-by-step guide to humane crate training.
A dog obedience class is a worthwhile choice for any dog and owner to attend. Statistics show that a dog that has attended an obedience class is three times more likely to remain with its owner for life. When you consider the years you will have your dog and the cost of attending one class, the money (usually about $100) will be well invested. Obedience class will help you learn how to communicate the house rules to your dog in a manner that your dog will understand. You will also learn how to be instructional with what you say to your dog which is far better than scolding your dog for what's wrong. To help you seek training see local obedience trainers.
If your cat or dog is already spayed or neutered, vaccinated, and has not bitten anyone, you may be able to find a new owner for your pet on your own. Screen each potential family carefully and ask for references such as a veterinarian. Be completely honest about all your pet's behaviors good and bad. No pet is perfect, and people are more likely to accept a pet they know about, for better or worse. Never choose a home where your pet will spend its life chained outside or isolated in a garage. A cat that has lived its life inside should not be placed to live outside. When screening callers, tell every caller that someone has already come to look at your pet, but you are still taking names and telephone numbers and references, in case, so you can call them back. This gives you an instant out if you think the caller is not right for your pet, and hurts no ones feelings.
Don't give-up your cat or dog because of a new baby. There are many wonderful books available on how to introduce pets and babies for a lasting relationship. Brian Kilcommons book titled Child Proofing Your Dog is available at the library and can give you many helpful tips. There are also cleaver ways for keeping pets out of the nursery - like adding an inexpensive screen door to the baby's room. Since most parents want their children to have the joy of living with a pet, why give up a pet that you already love?
If you are pregnant and concerned about Toxoplasmosis - don't rush into a decision you will later regret. Read: Your Pregnancy and Your Cat for the facts.