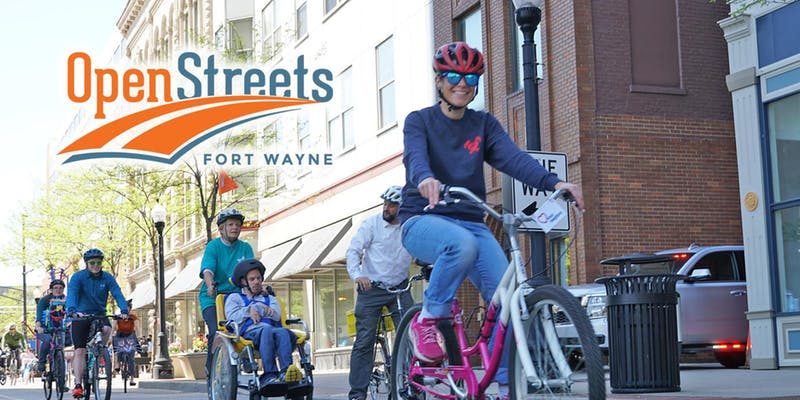 ---
OPEN STREETS 2022
---
Day-of Registration opens at 11:00 a.m. at the registration desk, which will be situated near the start line in Promenade Park.

Bike Decorating Contest entries should report to the registration desk no later than 11:30 a.m. to be considered for judging.

Judging will take part before the parade starts.

Categories for judging can be viewed below.

Participants are not required to decorate to be part of the parade.

Parade participants who are not taking part in the decorating contest should be registered prior to 11:45 a.m.

The parade begins promptly at 12:00 p.m. from Promenade Park and will go to the entire (almost 2 mile) route of Open Streets, to Pontiac Street.

Young children who aren't able to do the full route are able to participate and will have a shorter route ending at Berry Street.
Decoration Categories

Electrify Fort Wayne / Electric Works
Music Instruments /Audio
Earth, mass/energy, Environmental Elements, Meteorology
1st, 2nd, and 3rd place will be awarded in each category.
Groups, Families, and individuals will all be considered.