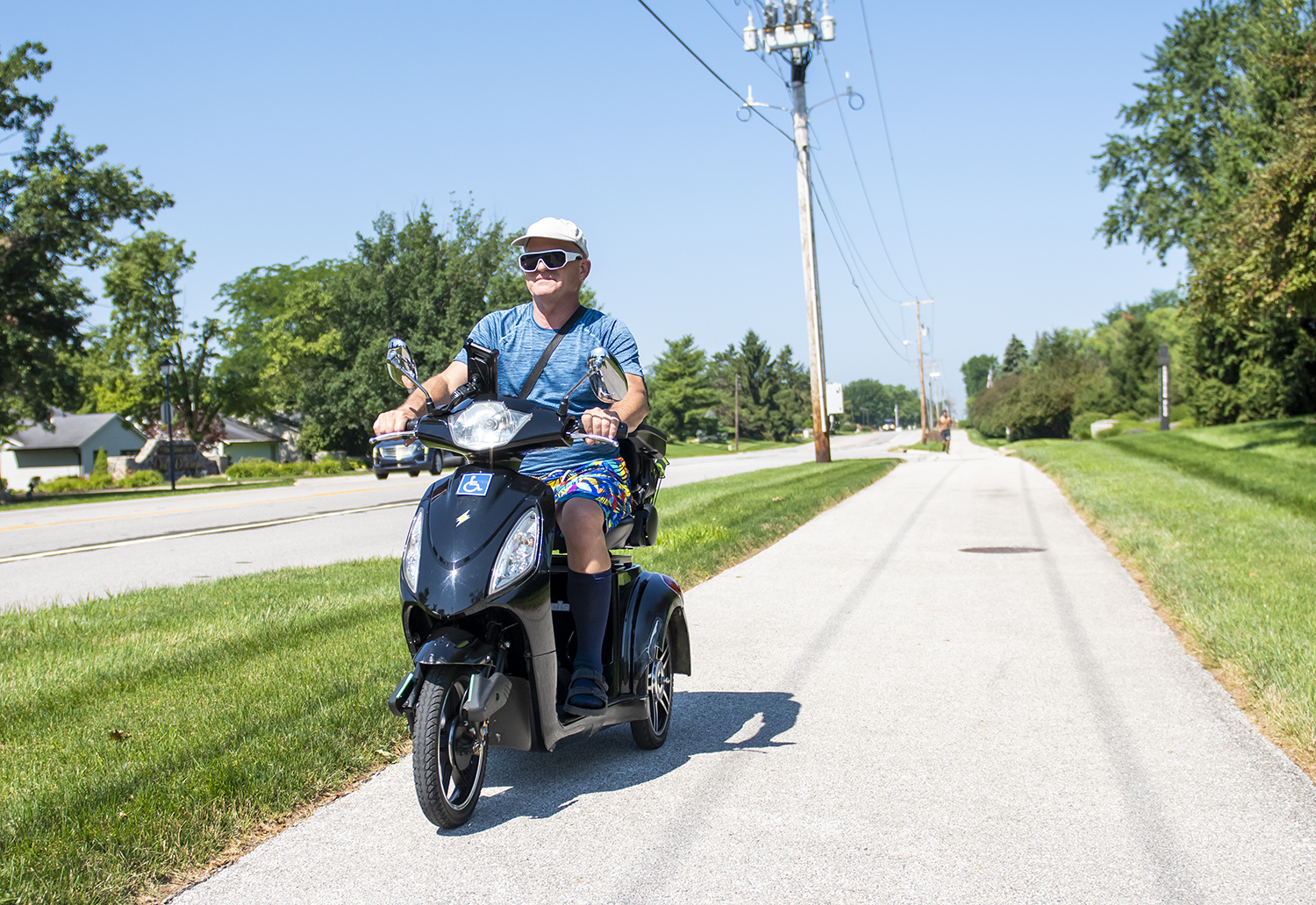 Fort Wayne is fortunate to have a growing and thriving trails system. Did you know that the Fort Wayne Area Trails Network consists of nearly 129 miles of trails, with 97.4 miles inside City limits? Most of the trails in City limits are planned, designed, constructed and maintained by the City of Fort Wayne.
Sometimes people get a little confused about the role Fort Wayne Trails has in the trails as compared to the role the City of Fort Wayne has. Fort Wayne Trails, Inc. is a 501(c)(3) non-profit organization. The mission of Fort Wayne Trails is to be a community partner and advocate in the development of a connected, multipurpose system of trails in Allen County, Indiana. Fort Wayne Trails has definitely been a great community partner to the City of Fort Wayne!
We want all residents and visitors to feel welcomed and appreciated when they use the trail system, so it's important that trail users know, and spread the word, about safety guidelines that we sometimes forget, or may not even know.
Individuals with disabilities are allowed to use mobility devices on the trails. However, the general public is not permitted to use motorized vehicles.
Use caution at mid-block trail crossings. Trail users are required to stop at the street crossing and are to obey any signs, including stop signs. Carefully proceed when it is safe and clear. Road traffic must yield to pedestrians already in the road. But, vehicles should not stop and signal to trail users to go ahead and cross the street because that may create an unsafe situation. No one can predict the behavior of the other motorists approaching that crossing.
The use of alcoholic beverages and illegal drugs are prohibited on the trails.
Pets must be kept on a leash. Animal waste must be removed from the trail.
You'll find many more personal safety tips and helpful information about staying safe on our trails here. (https://www.fortwayneparks.org/trails/other-related-information.html)
Please enjoy all of our 129 miles of trails, if you can, but also remember to respect other trail users so that we can keep expanding and improving this amazing amenity for years and years to come.