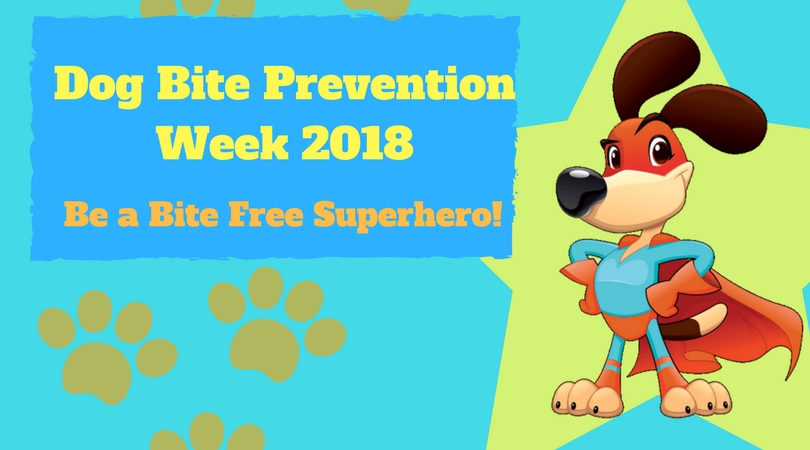 Fort Wayne Animal Care & Control is dedicated to promoting animal bite prevention through education to the general public and to our most vulnerabe population - children.
Although national statistics show that the rate of dog bite-related injuries is highest for children ages 5 to 9 years, with the rate decreasing as children age, in Fort Wayne we find adults to be the most likely victim. The reverse statistic in Fort Wayne is attributed to the pro-active animal bite education targeting children in Fort Wayne.
Free Safety With Dogs Worksheets:
Parents and Teachers - use these worksheets to help children learn important animal safety education! Dog Safety ACC BITE Crossword
To avoid being bitten, educate yourself and your children to follow these safety tips:
Never approach an unfamiliar dog, particularly one that is confined or restrained.
Don't pet a dog, including your own, without letting the dog see and sniff you first.
Never play rough or aggressive games, like tug-of-war, with your dog.
Avoid screaming at or running past a dog, turning your back on a dog and running away. A dog's natural instinct is to chase and catch fleeing pray.
Don't disturb a dog that is sleeping, eating, or caring for puppies.
Use caution with strange dogs. Always assume that a strange dog may see you as an intruder or a threat. If approached, be "still like a tree". Try to remain motionless until the dog has left the area, and then back away slowly.
Avoid direct eye contact with a dog. Staring into a dog'€™s eyes is perceived by the dog as an act of aggression and dominance and will only challenge the dog to attack. If a dog should try to attack, "feed" the dog your jacket, purse, book bag, or anything that can come between you and the dog.
If you fall or are knocked down, curl into a ball and put your hands over your ears. Try not to scream or roll around.
Follow These Tips If You Are Bitten
Children should tell an adult right away. Tell children not to be afraid of getting into trouble. It's important that they tell what happened and get help.
Wash the wound with soap and water and immediately consult a doctor. Serious bites can cause scarring, so ask for a plastic surgeon certified by the American Board of Plastic Surgery.
Report the bite to Fort Wayne Animal Care & Control or the County Animal Control Officer. Provide as much information about the dog as possible and what the dog looked like, where you saw the dog, and if you know where the dog lives. Animal Control will try to locate the dog as quickly as possible.
To Reduce The Chance of Your Dog Biting:
Have your dog spayed or neutered. Sterilization reduces aggression, and a dog's tendency to roam. Sterilization will not reduce a dog's protective nature.
Take your dog through obedience training classes so he will learn to be a trustworthy member of your family and community.
Avoid chaining your dog for extended periods of time. Chaining increases aggression and isolates your dog from learning the normal sounds, smells, and behaviors of children and adults.
Keep your dog secured in a fenced yard or on a leash when outside the yard. Never allow your dog to run loose through neighborhoods and city parks.
Keep gates secured or locked to keep children from entering your yard uninvited while your dog is outside.
If you have any doubts about your dogs behavior with people coming to your home, put your dog in another area before opening the door to a visitor.