New Class Coming in 2015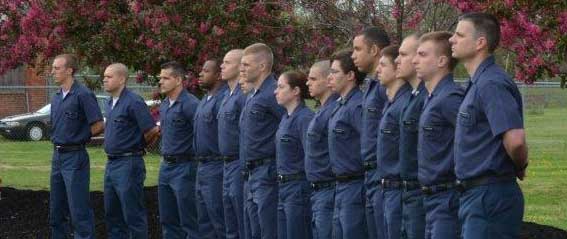 The 60th basic recruit class of the Fort Wayne Police Department began on February 10, 2014. In June 2013, Mayor Tom Henry and the Fort Wayne City Council approved a local option income tax to provide funding for the Fort Wayne Police Department to have an academy class to add more officers to serve and protect residents and businesses. This year's recruit class is made up of men and women between the ages of 22 and 35. They will graduate on June 27, 2014.
The Local Option Income Tax (LOIT) is dedicated to public safety and is expected to generate $4.7 million for our Police and Fire Departments in 2014.
The LOIT funding will aid the Police Department with next year's recruiting too. More than700 applications were submitted for the 2015 recruit class. The group will be narrowed down later this year following agility and written testing as well as an interview and background check. The 2015 class is scheduled to begin in January.
For more information on the Fort Wayne Police Department visit fwpd.org