Investing in our Neighborhoods
HOBSON ROAD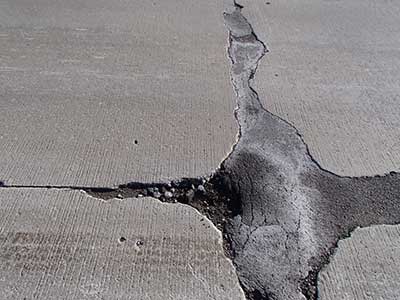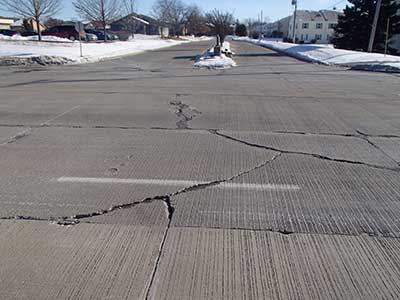 Contractor: Primco, Inc.
Start date: May 18, 2017
Completion Date: Construction completed in November 2017
Investment: $2.4 million
Description: Concrete reconstruction on Hobson Road between State Blvd. and Coliseum Boulevard. Once completed, this project will narrow the roadway to two travel lanes and a middle turn lane. It will also include bike lanes on both sides of the road, sidewalk improvements, ADA curb ramps, improved curbs and drainage, landscaping and the installation of more than 100 trees.
UPDATES:
Week of Nov. 13, 2017 -- Contractor to complete striping and other pavement markings. Plantings and green restoration will take place in the Spring of 2018.
Week of Nov. 6, 2017 -- Install pavement markings and loops. Construction and striping will be completed in November.
Oct. 31, 2017 TRAFFIC ALERT: Please be advised that beginning Wednesday November 1, 2017 there will be varying lane restrictions on Hobson Road between State Blvd and Coliseum Blvd. These restrictions will allow contractor, Primco, Inc. to finish pave each lane as part of the City Transportation improvement contract. The lane restrictions will change as Primco switches lanes of paving. Primco, Inc. will be doing the work and weather permitting is anticipating this phase of work will remain until November 3, 2017.
Week of Oct. 30 - No. 3, 2017 -- Work on restoration of the park strip on west side. Also, install asphalt surfacing,
Week of Oct. 23, 2017 -- Finish concrete curb and flat work on west side.
Week of Oct. 2, 2017 -- Work continues on Hobson Road. Contractor has switched construction to the West side of Hobson Road.
Week of Sept. 11, 2017 -- Having completed the east side of Hobson Road, the contractor plans to begin working on the west side of Hobson. They will start on the south end, near State Boulevard, and work north towards Coliseum.
Sept. 6, 2017 -- The contractor is planning on placing asphalt on the east half of Hobson Road on Thursday, Sept. 7 and Friday, Sept. 8. The contractor is about finished with Phase 1, which is the east side of Hobson. They plan on switching over to Phase 2 -- the west side of Hobson -- next week.
Week of Aug. 7, 2017 -- The contractor will be pouring new drive approaches this week, again, starting at State Blvd. and working North. Once the drive approaches are poured homeowners will not be allowed to drive on the concrete for a minimum of 5 days and possibly longer. Residents are expected to park along the side streets while the concrete cures. If a resident has special needs, please let the contractor know. The contractor will also be working at the intersection of Vance & Hobson also State Blvd. & Hobson replacing traffic poles and other items.
Week of July 31, 2017 -- The contractor is working on the East side of Hobson they are working on storm water improvements, removing curbs, drive approaches, curb ramps, & sidewalks. They are starting at State Blvd. and working north. This phase will last approximately two more weeks.
Week of July 3, 2017 -- Contractor Primco is planning on switching all the traffic over to the next phase, which will close the two existing North Bound Lanes and pushing the travel lanes to one North Bound (NB) and one South Bound (SB) over to the two existing (SB) lanes. The Vance Avenue intersection will become a four way stop during this phase.
June 28, 2017 -- Contractor Primco will finish Phase 1A inside lanes concrete repair by Monday, July 3..
June 1, 2017 -- Contractor has set up Maintenance of Traffic, with lane restrictions in both directions. They are maintaining one lane of through traffic North and South bound, as they begin work on Hobson Road.
May 18- 19, 2017 -- Thunderstorms and rain may delay construction work.
May 16, 2017 -- News Release sent out:
The Hobson Road rehabilitation and improvement project begins this week between East State Boulevard and Coliseum Boulevard. The project is designed to enhance safety for pedestrians, bicyclists and motorists. To accommodate construction there will be lane restrictions on Hobson between State and Coliseum beginning Thursday, May 18, 2017. The inside lane in both directions will be closed beginning Thursday. The outside lanes in each direction will be open to traffic. These lane restrictions are expected to last through the first week of June. Motorists should expect lane restrictions throughout the project that will be completed in November of this year. One lane of traffic in each direction will be maintained at all times.
Besides repair to the concrete roadway, the project adds greenspace for storm drainage, expands park strips to buffer sidewalks, adds bike lanes in each direction, and creates a designated center turn lane with one lane of traffic in each direction. Contractor, Primco Inc. expects the full project to be completed by November of this year. Hobson Road carries approximately 9,000 vehicles per day.
May 11, 2017 -- Meet the Contractor meeting was held Thursday, May 11 at 6 p.m. at IPFW's Walb Student Union. Contractor announced that work is expected to begin Thursday, May 18. Project will be completed in November 2017.
PLEASE DO NOT MOVE BARRICADES
Newly poured concrete needs 7 days to cure. Do NOT move barricades and drive over concrete that is curing. It can damage the concrete, reduce the pavement's life -- causing it to crumble within months. Please be vigilant and stop people from moving barricades.
Parking: Residents may not have access to their driveway while work is being done on the section of their street. Please park away from construction and DO NOT block traffic lanes.
Trash & Recycling Collection: The night before collection day, residents should place their garbage and recycling containers near the curb, away from the barricades of construction zones for collection.
Neighborhood Engagement: Public Works staff members have been meeting with neighborhood associations to give residents the opportunity to view work zones, meet the contractors and ask questions about work being done in their neighborhoods. For questions or concerns, you may reach the Division of Public Works by calling 311 or 427-8311.