Investing in our Neighborhoods
ARLINGTON PARK -- Phase 2
Contractor: Hipskind Concrete
Start date: Spring 2017
Completion Date: November 2017
Investment: $2.1 million
Description: This project involves spot repair, reconstruction of concrete streets & sidewalks in the Arlington Park
neighborhood. It will also include affected drive approaches & the installation of ADA curb ramps. Phase 1 of the Arlington Park project was launched in 2016. Phase 2 will be started in spring of 2017.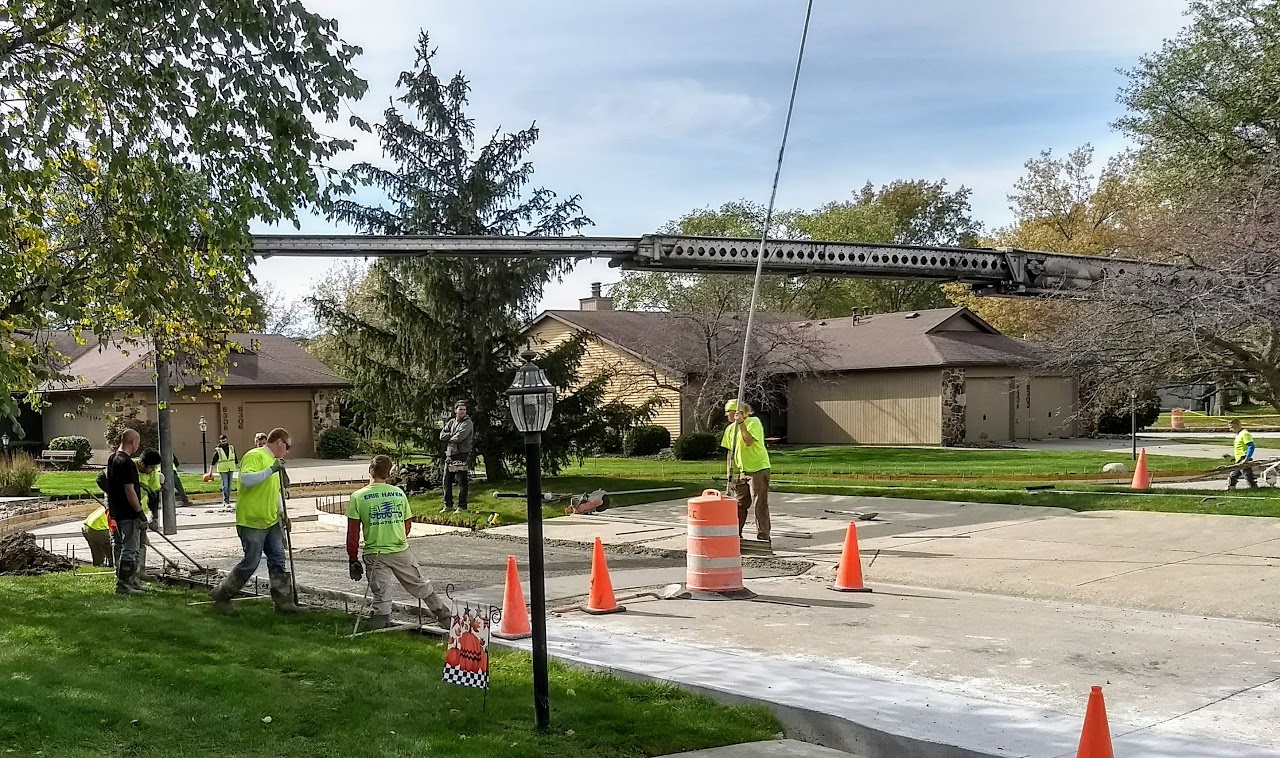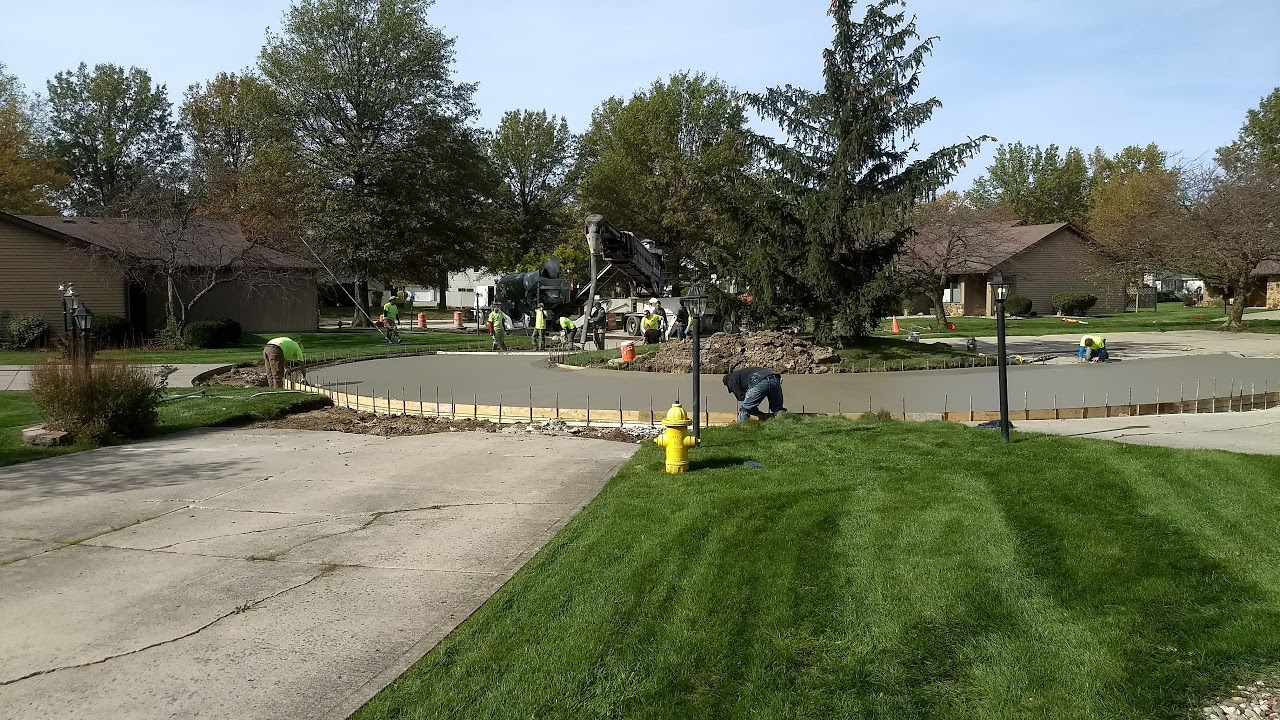 UPDATES:
Oct. 27, 2017 -- Center lane is open, starting to remove west side of N. Arlington Parkway.
Oct. 12, 2017 -- Removing the center lane of N. Arlington Parkway.

Oct. 2, 2017 -- Will start removing the West side of Litchfield on Monday, Oct. 2. Completed on Wednesday, Oct. 4.
Week of Sept. 25, 2017 -- Plans are to pour northbound lane of N. Arlington Parkway & Shenendoah Circle.
Sept. 18, 2017 -- The East side of Litchfield has been poured, as of Sept. 23. Also, the west side of the southbound lane of S. Arlington Parkway has been removed
TRAFFIC ALERT: Sept. 11, 2017 -- Starting today, Litchfield is ONE WAY ONLY, traveling southbound, from Wood Manor to Shenandoah Circle. The one way portion will remain in place until the contractor completes work on that section of road.
Week of Sept. 11, 2017 -- The East side of Litchfield has been removed (9/11)
Week of Sept. 5, 2017 -- Contractor will be working on finishing Shenandoah, Litchfield, and North Arlington Parkway
Aug. 15, 2017 -- The entrance on Chiswell Run at St.Joe Center is closed and will remain closed through Wednesday, Aug. 23.
LANE CLOSURES: The following will be down to one lane: Litchfield, Rail Fence, Chiswell Run, Fawncrest, Ramshire. These streets will be reopened as soon as we are able.
July 25, 2017 -- Contractor opened Arlington Parkway North at St. Joe Center Road( EXIT ) and the West side of Crystal Ridge was poured. Also,
removed West side of Shenandoah Circle West
July 24, 2017 -- On Wednesday, July 26, the exit on to St. Joe Center at Arlington Pkwy should be open. And removal on Chiswell Run will continue. with the removal of the exit lane onto St. Joe Center. Residents in Section 17 are reminded that while the exit at Chiswell in under construction there only exit is through Star Pine and through the main addition
July 11, 2017 -- Arlington Parkway North at St. Joe Center will be CLOSED for drivers exiting the Addition, You will still be able to enter.
June 27, 2017 -- Wood Manor and Gate View are set for removal. Contractor poured Star Pine, north side of the street.
June 26, 2017 -- Contractor is still removing pavement in Section 17.
June 9, 2017 -- Contractor started removing North side of Star Pine and poured new concrete on several patches in area.
Week of May 30 - June 2, 2017 -- Orchard View, Weybridge, Kinlocken are done. Started removing half of Lassiter Mill, Arbor View , Star Pine Way and one section of Rail Fence.
May 25, 2017 -- Contractor continues working on street removal. A section of Railfence Road and Lassiter Mill Run has been removed. The removal crew will move over to section 17 of Arlington Park for the end of the week, May 25-26. This will include the following streets: Bradenton Road, Quail Canyon Drive, Brockport Run, Chiswell Run and Trishlyn Cove. Contractor Hipskind will pour the streets back in when conditions dry up (week of May 30th.)
April 28, 2017-- Contractor began removing other side of Orcard View and poured sidewalk at various sites, all over addition.
April 21, 2017 -- Contractor removed other side of Kinlocken and Weybridge.
April 14, 2017 -- Contractor poured concrete on Weybridge, Kinlocken and Orchard View Ct.
March 31, 2017 -- Contractor began working on Weybridge.
UPDATE: A Meet the Contractor meeting was held on Thursday, March 30 at 6 p.m.
PLEASE DO NOT MOVE BARRICADES
Newly poured concrete needs 7 days to cure. Do NOT move barricades and drive over concrete that is curing. It can damage the concrete, reduce the pavement's life -- causing it to crumble within months. Please be vigilant and stop people from moving barricades.
Parking: Residents may not have access to their driveway while work is being done on the section of their street. Please park away from construction and DO NOT block traffic lanes.
Trash & Recycling Collection: The night before collection day, residents should place their garbage and recycling containers near the curb, away from the barricades of construction zones for collection – which may be across the street or at the end of the cul-de-sac.
If garbage collection trucks are not able to get to your street, due to construction work, they will try to collect the next day, before construction begins in the morning. For more information, call 311.
Neighborhood Engagement: Public Works staff members have been meeting with neighborhood associations to give residents the opportunity to view work zones, meet the contractors and ask questions about work being done in their neighborhoods. For questions or concerns, you may reach the Division of Public Works by calling 311 or 427-8311.