Investing in our Neighborhoods
GREATER McMILLEN PARK


Contractor:
Mallott Contracting
Start Date:
October 3, 2018
Completion Date:

May, 2019
Revised: July, 2019

Investment:
$789,996.20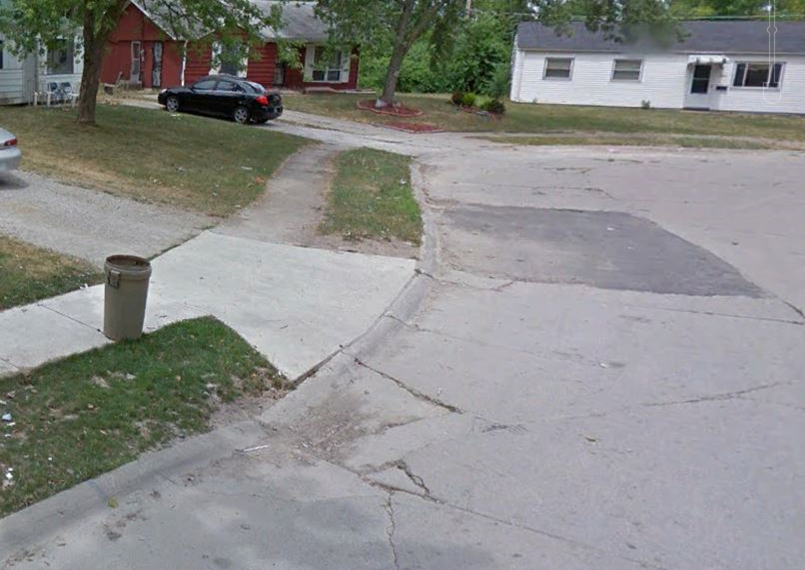 Project Updates:
January, 2019 - The contractor is pouring sidewalk as weather permits, but the majority of remaining concrete work will be continued in the spring.
December, 2018 - Crews took advantage of the warmer days in December, continuing to pour concrete as weather allowed.
November 12-16, 2018 - Mallott poured surface at the northwest intersections of Knode Ct. and Manford St., and Larwill and Manford. Residential drive approaches were poured on Knode Ct. as new ramps and walk was poured on the north side of the intersection of Radcliffe and Manford.
November 5-9, 2018 - Dry conditions allowed the pouring of street surface at the northeast corner of Knode and Manford. Crews prepped various drive approaches,ramps and curb face walk areas with new ramps poured at the corner of Larwill and Manford. Concrete was removed on the south half of Manford before finishing out the week with site clean-up.
October 29 - November 2, 2018 - Malott poured new concrete on the north half of Manford and removed old curb face walk. Rainy conditions mid-week halted the pouring of new concrete so crews focused on removing old surface and prepping for the new concrete that will be poured when weather conditions improve
October 22-26, 2018 - Pouring of new concrete continued on Knode and Larwill Ct. Crews also poured concrete on Radcliffe.
October 15-19, 2018 - Malott poured new concrete street surface on Manford and Larwill. Several walks and drive approaches were poured on Knode and Larwill Ct.
October 8-12, 2018 - Contractor excavated concrete on Knode Ct. and Larwill. Concrete poured on Larwill, sidewalks on Knode Ct.
October 5, 2018 - Construction began on 10/3/18 with crews excavating sidewalk and drive approach areas on Knode and Larwill Ct. Some of the locations were able to be prepped and poured with new concrete before the rainy conditions arrived
September 24, 2018 - The contractor is meeeting with the project engineer this week to review the completed plans.
Weather permitting and barring any unforseen circumstances, the contractor plans to begin work the first week of October, 2018.
You can meet Mallott Contracting and project representatives from Public Works at the upcoming public meeting:

October 1st, 6:30pm
McMillen Park Community Center
3901 Abbott Street, Fort Wayne, IN 46806

August 10, 2018 - Mallott Contracting was awarded the project in July. Final plans are 85% complete.
---
PLEASE DO NOT MOVE BARRICADES
Newly poured concrete needs 7 days to cure. Do NOT move barricades and drive over concrete that is curing. It can damage the concrete, reduce the pavement's life -- causing it to crumble within months. Please be vigilant and stop people from moving barricades.
Parking: Residents may not have access to their driveway while work is being done on the section of their street. Please park away from construction and DO NOT block traffic lanes.
Trash & Recycling Collection: The night before collection day, residents should place their garbage and recycling containers near the curb, away from the barricades of construction zones for collection – which may be across the street or at the end of the cul-de-sac.
If garbage collection trucks are not able to get to your street, due to construction work, they will try to collect the next day, before construction begins in the morning. For more information, call 311.
Neighborhood Engagement: Public Works staff members have been meeting with neighborhood associations to give residents the opportunity to view work zones, meet the contractors and ask questions about work being done in their neighborhoods. For questions or concerns, you may reach the Division of Public Works by calling 311 or 427-8311.