Investing in our Neighborhoods
DEERFIELD ESTATES
Contractor: Garcia Concrete
Start Date: September 2018
Completion Date: June 2019
Investment: $1,434,435.00
Description: Project includes spot repair and reconstruction of concrete streets in the Deerfield Estates neighborhood.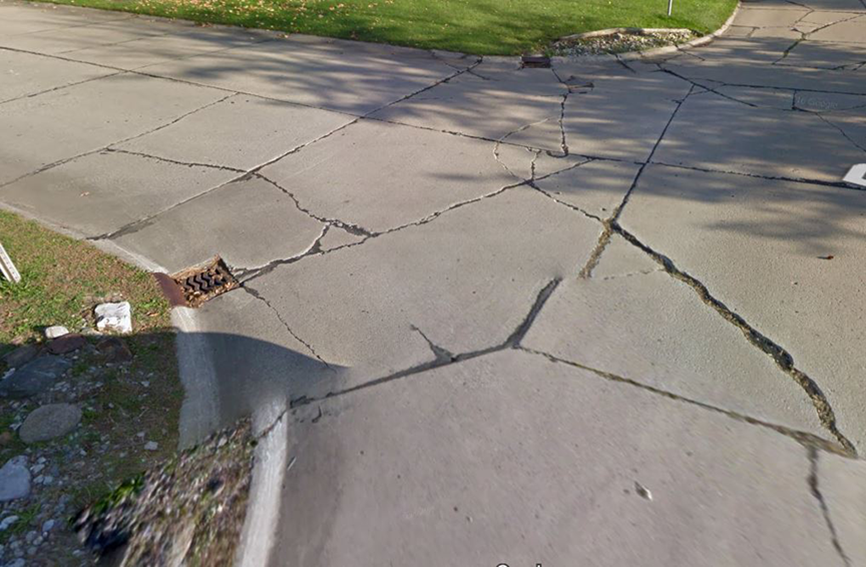 Project Updates:
October 8-12, 2018 - Contractor excavated and placed underdrain on Buck Ct. and poured concrete on Yearling and Caribou.
October 5, 2018 - Construction began on 9/28/18 with crews removing old concrete on Yearling, Caribou and Buck as well as prepping for the underdrain that was placed on Yearling. Pouring of new concrete began on Yearling. The contractor plans to continue excavating on Buck.
September 17-21, 2018 - Pavement marked for contractor during the week so that crews may begin excavation work next week
September 6, 2018 - Weather permitting, Garcia Concrete hopes to begin construction the week of September 17th.
August 30, 2018: - Garcia Concrete Construction will begin construction in mid-September.
You can meet the contractor and Public Works project representatives tonight!
This project involves spot repair or reconstruction of concrete streets;
repair of deteriorated curbs, sidewalks and wing walks and installing ADA curb ramps.
The majority of the construction will take place in public right-of-way.
We know street repair projects can be disruptive and inconvenient.
We want you to be well-informed about the project and to know who can answer your questions or resolve any construction issues.
Please join us to meet project representatives from Public Works and Garcia Concrete.
Thursday, August 30th at 6:30 PM - Westview Alliance Church - 9804 Illinois Road, Fort Wayne, IN 46804
PLEASE DO NOT MOVE BARRICADES
Newly poured concrete needs 7 days to cure. Do NOT move barricades and drive over concrete that is curing. It can damage the concrete, reduce the pavement's life -- causing it to crumble within months. Please be vigilant and stop people from moving barricades.
Parking: Residents may not have access to their driveway while work is being done on the section of their street. Please park away from construction and DO NOT block traffic lanes.
Trash & Recycling Collection: The night before collection day, residents should place their garbage and recycling containers near the curb, away from the barricades of construction zones for collection – which may be across the street or at the end of the cul-de-sac.
If garbage collection trucks are not able to get to your street, due to construction work, they will try to collect the next day, before construction begins in the morning. For more information, call 311.
Neighborhood Engagement: Public Works staff members have been meeting with neighborhood associations to give residents the opportunity to view work zones, meet the contractors and ask questions about work being done in their neighborhoods. For questions or concerns, you may reach the Division of Public Works by calling 311 or 427-8311.