Investing in our Neighborhoods
NORTH FRANKE PARK
Contractor: Wayne Asphalt

Start date: June 2018
Completion Date: October 11, 2018
Investment: $787,119.50


Description: Project includes spot repair and reconstruction of concrete streets in the North Franke Park neighborhood.
Improvements also include repair and reconstruction of some curbs and sidewalks, and the installation of some ADA (Americans with Disabilities Act) curb ramps.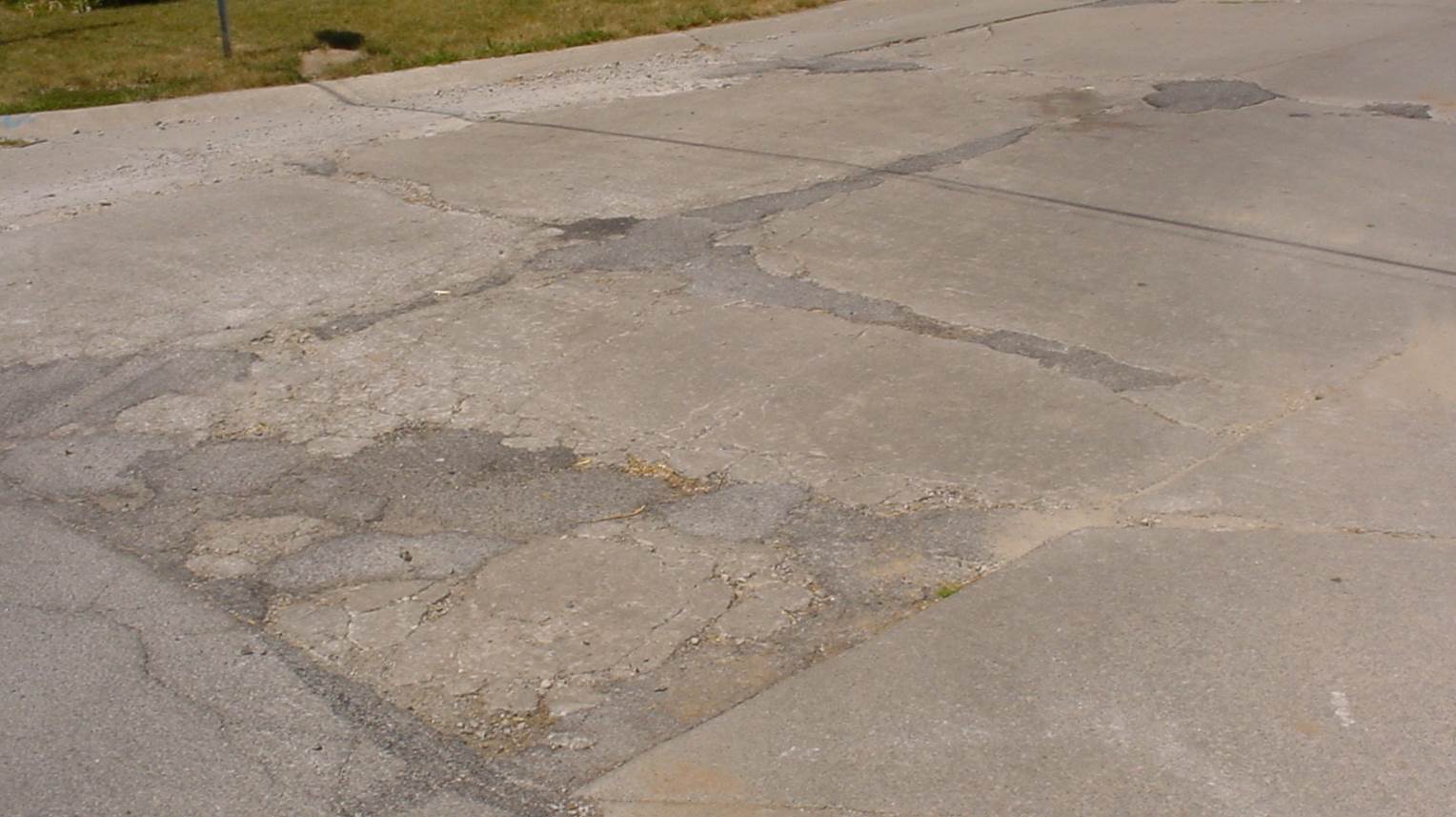 Project Updates:
October 8-12, 2018 - Major construction wrapped up with paving on Normandale, Kentland, Patrick, Aspen, Vail, Trick, and Louisedale.
October 1-5, 2018 - Contractor patched on Aspen, Normandale and along curbs on Trick Ave. Cracks in pavement on Louisedale were cleaned, prepped, filled and sealed.
CONTRACTOR SCHEDULE
Starting Sept. 24th - Oct.12th there will be no parking posted on all the improved streets in the North Franke Park addition.
The contractor will be working from 7 am. – 6pm. Monday through Saturday. The contractor will not be working any Sundays
Please see below for more details regarding the anticipated schedule:

09/24 & 09/26 -

Milling

09/27 - 09/29 -

Deep strength patching - Streets that have a red/pink spray paint mark
on them will be removed and replaced

10/01 - 10/06 -

Crack fill joints on milled concrete streets. NO PARKING on any of the concrete streets

10/08 - 10/09 -

Fiber-mat surface treatment on all concrete streets

10/10 - 10/13 -

Asphalt surface on all the milled streets
September 17-21, 2018 - Garcia Concrete poured sidewalks on Normandale, Kentland and Patrick. Crews patched streets on Kentland, Vail, Aspen,Trick, Patrick and Normandale. The contractor patched/and or poured new curbs on Normandale and Patrick, and installed ADA ramps at the northwest corner of the instersection of Normandale and Kentland and at the southwest intersection of Kentland and Normandale,
September 10-14, 2018 - Workers resumed removal of old surfaces from sidewalk, curb and approaches on Normandale
August 27-31, 2018 - Excavation crews removed concrete and placed underdrain on Normandale
August 20-24, 2018 - Crews were able to continue work on Normandale Dr. in between the previous and arriving precipitation
August 13-17, 2018 - New concrete curbs were poured along areas of Normandale and Trick Avenue before the rain arrived towards the end of the week
August 2018 - Along with the previous locations, work is also underway on Trick and Kentland Ave.
July 2018 - Construction continued on the above locations as well as beginning repairs on Patrick Ln. and Normandale Dr
June 2018 - Construction began early June and continued throughout the month with roadwork and sidewalk and curb patches in the following locations: Louisedale Dr., Aspen Ct. and Vail Ct.
PLEASE DO NOT MOVE BARRICADES
Newly poured concrete needs 7 days to cure. Do NOT move barricades and drive over concrete that is curing. It can damage the concrete, reduce the pavement's life -- causing it to crumble within months. Please be vigilant and stop people from moving barricades.
Parking: Residents may not have access to their driveway while work is being done on the section of their street. Please park away from construction and DO NOT block traffic lanes.
Trash & Recycling Collection: The night before collection day, residents should place their garbage and recycling containers near the curb, away from the barricades of construction zones for collection – which may be across the street or at the end of the cul-de-sac.
If garbage collection trucks are not able to get to your street, due to construction work, they will try to collect the next day, before construction begins in the morning. For more information, call 311.
Neighborhood Engagement: Public Works staff members have been meeting with neighborhood associations to give residents the opportunity to view work zones, meet the contractors and ask questions about work being done in their neighborhoods. For questions or concerns, you may reach the Division of Public Works by calling 311 or 427-8311.