Join the City of Fort Wayne and celebrate Fort Wayne's deep connection to the automobile industry at the Renaissance Car Show!
All show cars, hot rods, trucks, and motorcycles are welcome, with dash plaques offered to the first 100 vehicles. There is a $10 entry fee for vehicles. Spectators can come and enjoy free food (available to the first 200 people) and a live DJ.
When: June 16th, 5 - 8 P.M. (Registration begins at 3:30 P.M. Awards at 7:45 P.M.)
Where: Renaissance Pointe YMCA, 2323 Bowser Ave. Fort Wayne, IN 46803
This is a sponsor-funded event. If you are interested in sponsoring and judging, please contact Dawn Ritchie by phone at 260-427-6002 or by email at This email address is being protected from spambots. You need JavaScript enabled to view it.
Thank you to our 2023 Sponsors: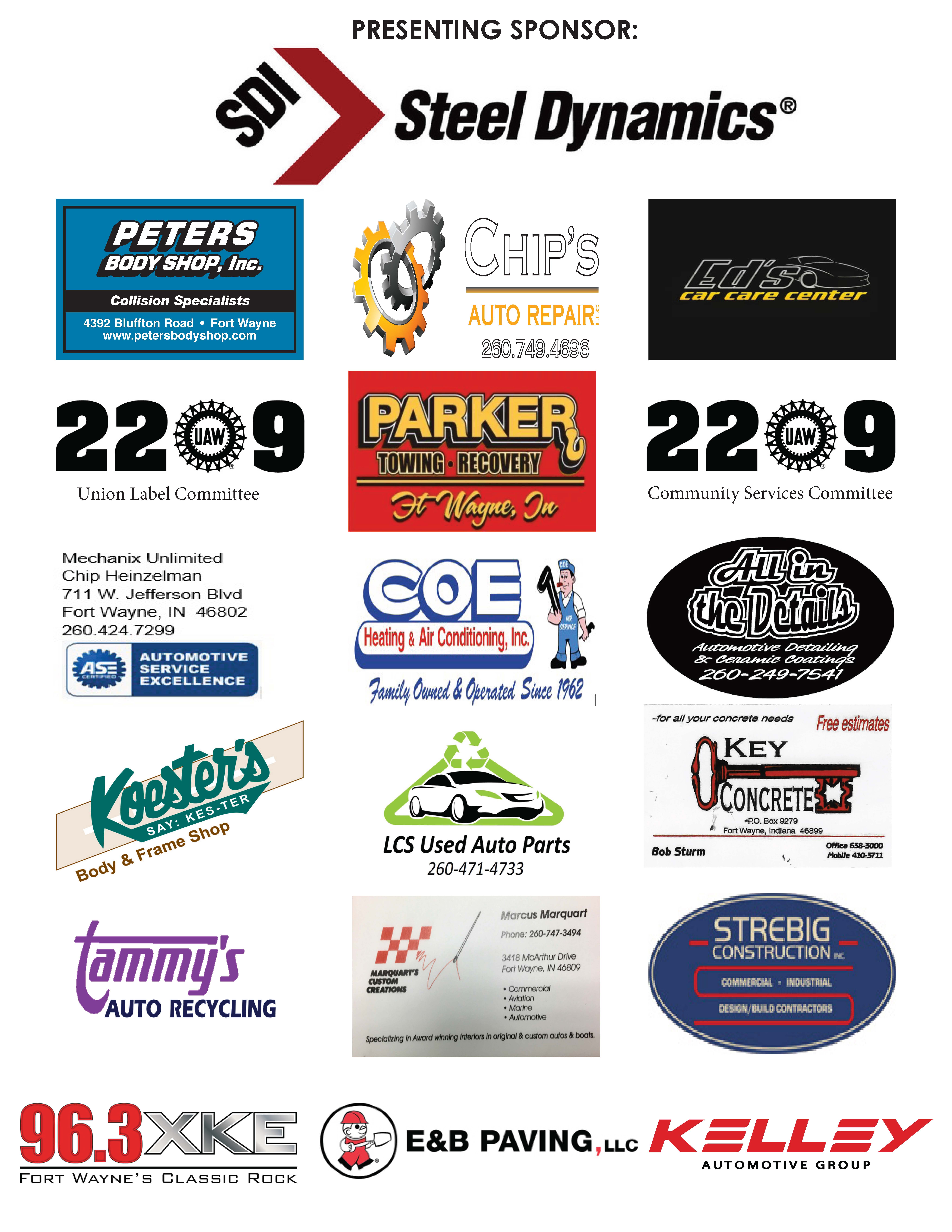 NOTE: The City of Fort Wayne, Renaissance Pointe YMCA, nor any sponsors/judges are responsible for accidents, injuries, or damages to vehicles.