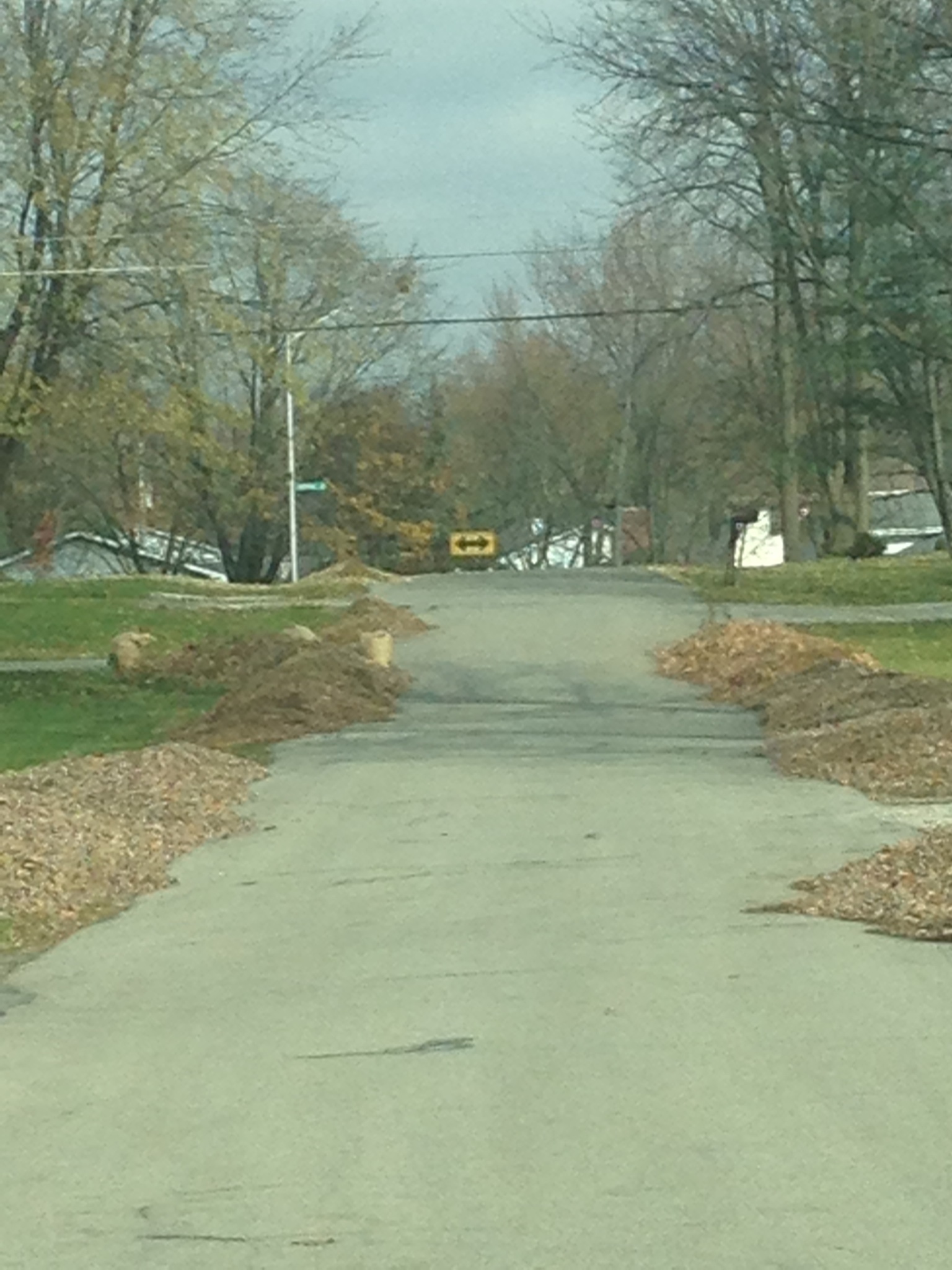 Neighborhood Leaf Pick-Up Program 2017
Curbside neighborhood leaf collection is complete for 2017. If you have leaves that you want picked up, please place them in biogradeable bags and call 311 to schedule a pick-up. The bagged leaves will be collected within two (2) business days after you call. The service to collect bagged leaves will end on Friday, December 29, 2017.
To help make leaf pick-up most effective for your neighborhood, please keep the following in mind:
Have leaves raked to the park strip or curb and ready for pick-up onthe

first day of your scheduled weeks.

Please do not rake leaves into the street. This will help avoid having leaves clog storm drain inlets and will help prevent street flooding in the event of heaving rains.

REMEMBER

: burning leaves within City limits is a violation of City Code §74.70. The fine is $50 and increases to $75 if not paid within 30 days.
For collection of leaves that have been bagged in biodegradable bags, please call 311.Bags will be picked upwithin two business days after you call.
OVERALL SCHEDULE
| | | |
| --- | --- | --- |
| NORTH | CENTRAL | SOUTH |
| OCT. 30-NOV. 3 | NOV. 6-9 | NOV.13-17 |
| NOV. 20-22 | DEC. 4-8 | DEC. 11-15 |
The week of November 27th-December 1st, will be a catch-up week.
Weather conditions or the volume of leaves in a particular area may cause the planned schedule to change.You may also contact the Leaf Hotline at 427-2302 or the Citizens Services Center at 311 with questions. For a larger version of this map please visit:

2017 leaf map
Total number of calls made to 311 for leaf bags pick up through week8 including catch-up week:
Leaves collected:
Truck loads......................3,952.34
Vac loads.................................338.5
Grand Total Loads........................................4,209.84
Approximate Ton of Leaves............................14,417.22