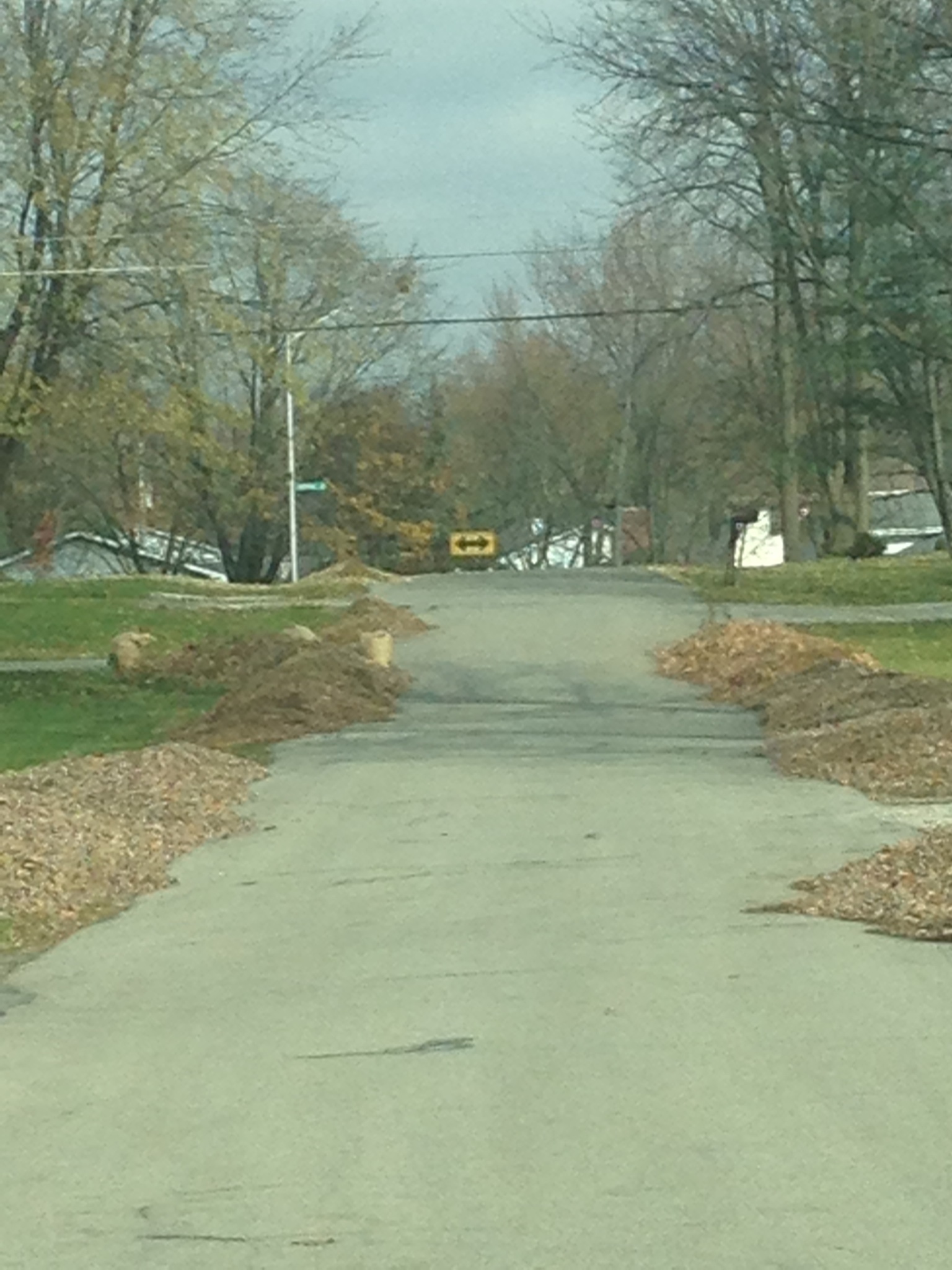 Neighborhood Leaf Pick-Up Program 2017
The Street Department crews are picking up leaves in the SOUTH sections of the City.
On Wednesday, December 13th:
Crew One: Old Trail, Southwest Waynedale, Old Trail, Sandpoint Rd. and Lower Huntington Rd.
Crew Two: Woodhurst, Fairmount, Harrison Hill, Pettit Ave., South Wayne and Rudisill Blvd..
Crew Three: Burmham Woods, Glens of Liberty Mills, Sheffield Woods, Forest Ridge Estates, Liberty Mills Rd., Homestead Rd., Aboite Center Rd., Amber Rd and Highway 24.
Crew Four: Branning Hills, Trier Ridge Park Phase I and II, Crown Colony, McKinnie-Senate, Hessen Cassel Rd., Paulding Rd., Anthony Blvd., Tillman Rd. and Wayne Trace.
Crew Five: Winchester Road Improvement, Broadview Terrace, Stone Lake, Winchester Rd., Calhoun St., Paulding Rd. and Anthony Blvd.
Crew Six: Pettit-Rudisill, Anthony Wayne, Village Woods, Anthony Blvd., Rudisill Blvd., McKinnie Ave., Hanna St. and Pettit Ave.
To help make leaf pick-up most effective for your neighborhood, please keep the following in mind:
Have leaves raked to the park strip or curb and ready for pick-up onthe

first day of your scheduled weeks.

Please do not rake leaves into the street. This will help avoid having leaves clog storm drain inlets and will help prevent street flooding in the event of heaving rains.

REMEMBER

: burning leaves within City limits is a violation of City Code §74.70. The fine is $50 and increases to $75 if not paid within 30 days.
For collection of leaves that have been bagged in biodegradable bags, please call 311.Bags will be picked upwithin two business days after you call.
OVERALL SCHEDULE
| | | |
| --- | --- | --- |
| NORTH | CENTRAL | SOUTH |
| OCT. 30-NOV. 3 | NOV. 6-9 | NOV.13-17 |
| NOV. 20-22 | DEC. 4-8 | DEC. 11-15 |
The week of November 27th-December 1st, will be a catch-up week.
Weather conditions or the volume of leaves in a particular area may cause the planned schedule to change.You may also contact the Leaf Hotline at 427-2302 or the Citizens Services Center at 311 with questions. For a larger version of this map please visit:

2017 leaf map
Total number of calls made to 311 for leaf bags pick up through week8 including catch-up week:
Leaves collected:
Truck loads......................923.04
Vac loads.................................110.50
Grand Total Loads........................................1033.54
Approximate Ton of Leaves............................3,472.69