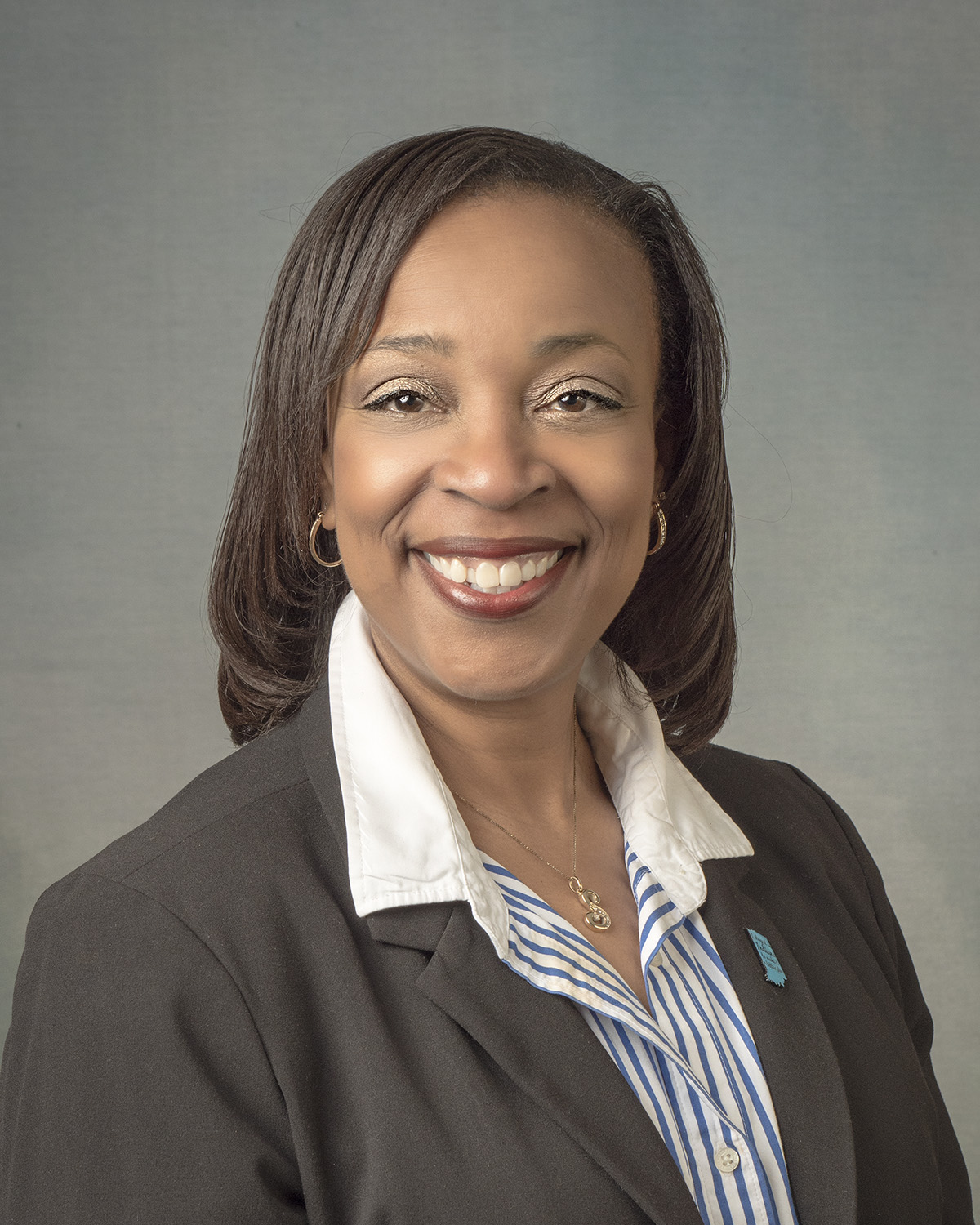 Councilwoman Sharon Tucker is currently serving as the Executive Director of Vincent Village, Inc. A graduate of Indiana Tech, she holds two Bachelors of Science degrees in Management and Human Resources.
Sharon's community engagement is extensive. She's a proud member of the Zeta Phi Beta Sorority, AVOW (Advancing Voices of Women) and the NAACP. Sharon also volunteers on the Board of Directors for the Allen County Public Library, Alliance Health Clinic, and SEED.
Sharon's civic engagement is extensive, having served as the Treasurer for the Allen County Democratic Party for five years and as Vice Chair in 2016. Sharon was elected as 1st District Councilwoman on the Allen County Council in 2014 and was re-elected to a second term in 2018. While on County Council, she was the only female, African American, and Democrat serving at the time. Sharon then ran for the 6th District City Council seat in 2019 and won wherein she continues to make her mark in local politics as the first African American woman to hold this seat. Councilwoman Tucker serves on various boards and committees for city government.
Sharon has long held a desire to help other women achieve their political goals. In 2012, she formed the 'Women in Politics Forum,' an annual forum focusing on empowering, engaging, and educating women on the importance of being involved in the political process. She's mentored several local female political candidates and especially enjoys public speaking as it relates to women in politics.
In 2021 Councilwoman Tucker founded and launched Project Activate SouthEast Fort Wayne (P.A.S.E.). P.A.S.E. is an entrepreneurial training and pitch competition designed to help entrepreneurs start their businesses and spur economic development in the southeast portion of her city.
Finally, Councilwoman Tucker makes time for running a successful e-Commerce business and YouTube Channel - 'Classy Shay Designs – where she offers affordable craft supplies for do-it-yourself projects as well as custom gifts. Sharon also relishes time with her family and friends.

Councilwoman Sharon Tucker can be reached at:

(260) 348-5946
This email address is being protected from spambots. You need JavaScript enabled to view it.

or through the City Council Office at:

This email address is being protected from spambots. You need JavaScript enabled to view it.
200 E. Berry St., Ste. 120
Fort Wayne, Indiana 46802
(260) 427-2977