HELP US NAME THE TUNNEL BORING MACHINE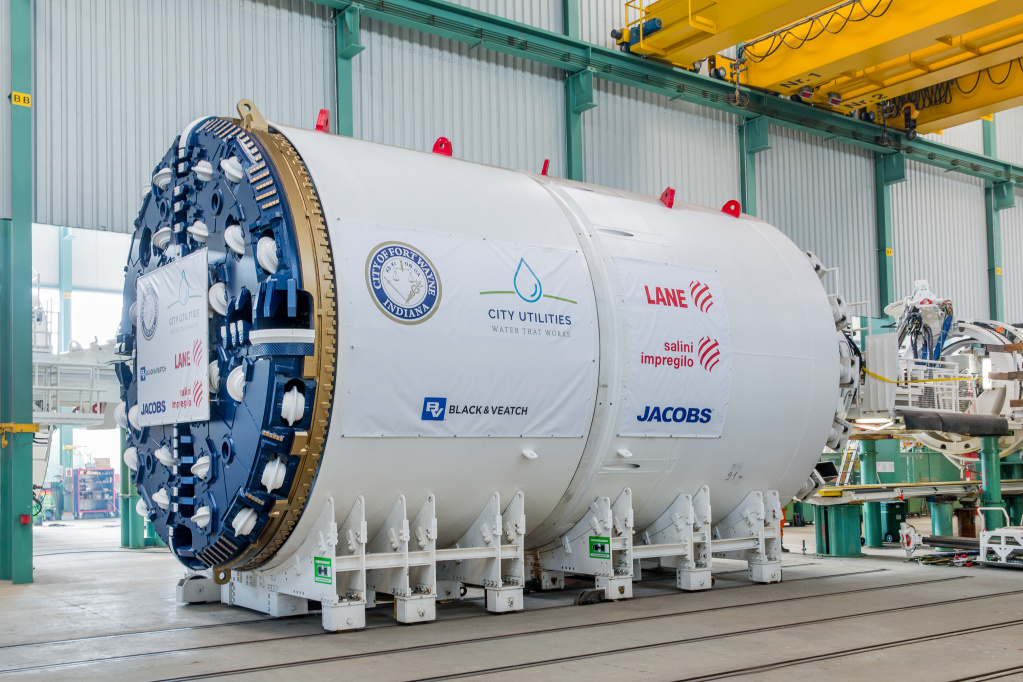 Photo shows the front cutter-head portion of the 400-foot TBM
This summer, a Tunnel Boring Machine (TBM) will arrive in Fort Wayne to dig a five-mile-long sewer tunnel in efforts to clean up our rivers. With a 20-foot diameter and a 400-foot length, the TBM will grind its way through bedrock to dig the tunnel. Now, we need your help to name this massive and vital worker!
Mining historians say that as far back as the 1500s, miners prayed to Saint Barbara for protection while working in the dark underground. As a result, most TBM's are given a woman's name. However, this trend is changing, and some TBM's have received male or gender-neutral names.

Over the last month, we've worked with local schools, neighborhood supporters, and staff members from City Utilities to come up with name ideas. Here are the finalists:

Buster or Bedrock Buster: The machine digs deep underground. While digging, the machine "busts" through bedrock. The machine is designed to break apart rocks and tear through them.
Daisy or Daisy the Digger: During World War II, Fort Wayne's professional women's baseball team was named the Daisies. This name honors the groundbreaking and earthshattering role of the Daisies, who helped pave the way for women's professional sports.
MaMaJo: A tribute to Fort Wayne's three rivers, Ma from Mary, Ma from Maumee and Jo from St. Joe. Pronounced "Mama Jo." The tunnel will help protect Fort Wayne's rivers.
Wayne the Worm: This combines the name of our city and the purpose of the machine, which is to dig the tunnel in bedrock just like a large worm would dig a tunnel in the earth.