Every customer deserves safe, great tasting drinking water and expects it to be there every time they turn on the tap. City Utilities' goal is to meet your expectations about water quality and reliability every day while providing good value.
Each year City Utilities publishes an annual water quality report with information about where our water comes from, how it is treated, and its quality and safety. Read the

2017 Annual Drinking Water Quality Report.
---
All About Drinking Water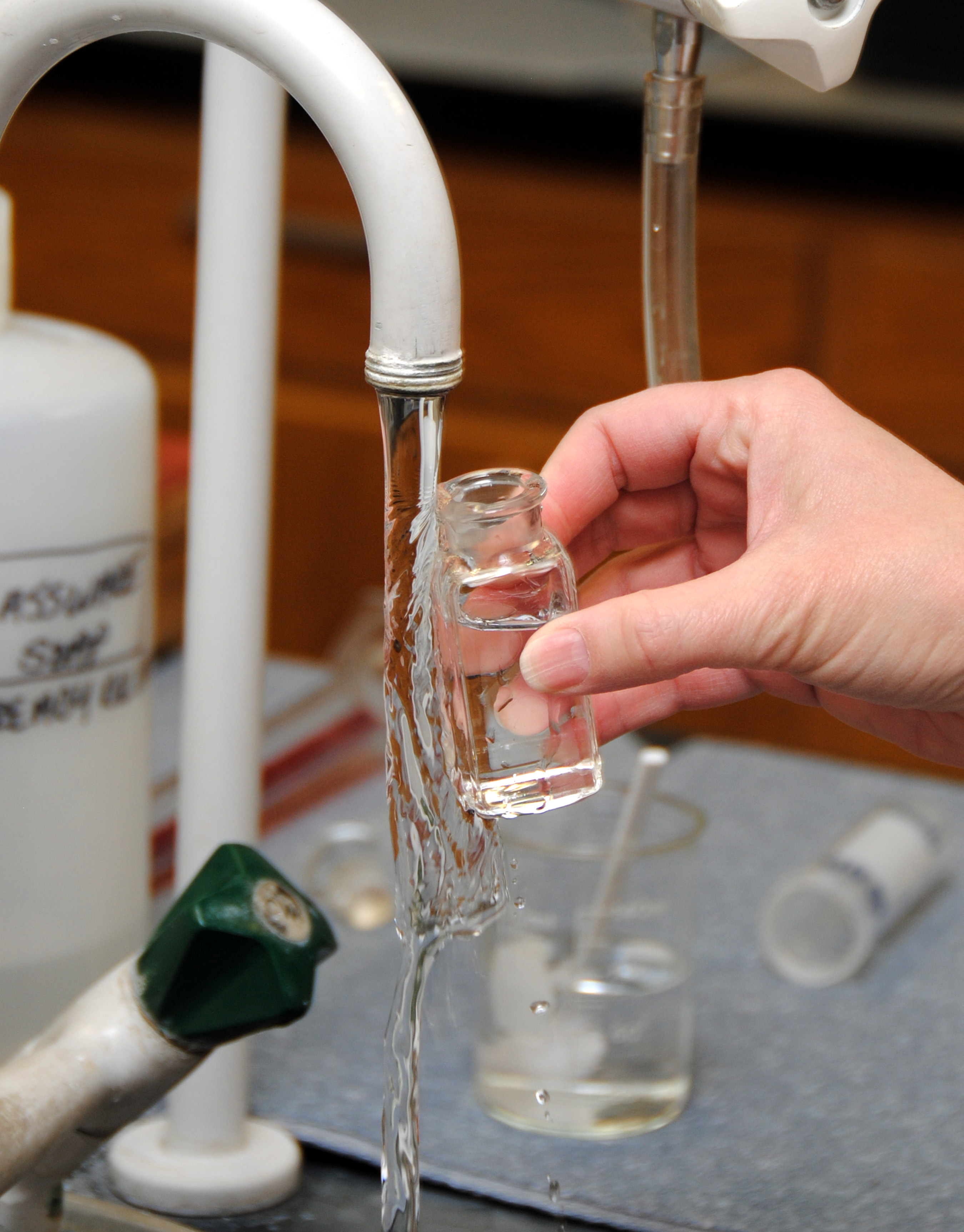 This section includes many answers to common questions about drinking water, who manages drinking water, how is drinking water treated and management paid for, and how are drinking water utility funds spent read more...
---
Drinking Water Projects
City Utilities completes a variety of drinking water infrastructure projects each year - from small repairs to large main replacements or the addition of new service areas. You can keep up on all Utility projects on the Projects page.
Fort Wayne City Utilities frequently holds special meetings to discuss projects with residents who may be affected. Meetings are held at several stages in each project. Usually meetings are held when project design is about to begin, just before construction begins and when design is complete. Stay informed - Sign up for e-news updates.
---
City Utilities Facilities
Have you ever wondered about the buildings where the City filters your drinking water? The Three Rivers Water Filtration Plant and the Hurshtown Reservoir are important facilities in Fort Wayne's drinking water system. Learn more about the interesting architecture of the plant and the recreational opportunities at the reservoir.
City Utilities also operates a small water system that serves the Honeysuckle subdivision northeast of Leo-Cedarville. Learn more about the Honeysuckle water system.