Fort Wayne has 1,011 miles of underground sewers. The creation of sewer systems has been one of the most significant improvements in public health in the last century. Sewers are critical assets to the quality of life and safety for Fort Wayne residents. There are three kinds of sewer systems in Fort Wayne -- sanitary sewers, which carry only wastewater from toilets, showers, washing machines and other domestic uses as well as wastewater from industries; combined sewers that carry a combination of sanitary sewage and rain water runoff; and storm sewers that carry only rain water runoff and snowmelt.
---
Who Manages the Sewers?


Fort Wayne's Sewer Utility has responsibility for operating, maintaining and improving an extensive system of pipes, lift stations, and...Read more
---
Need to Connect a Sewer?
Here's what you need to know...Read more
---
Sewer Projects
City Utilities completes many types of sewer projects each year - from small repairs to large separations and replacements. One of the largest projects ever undertaken by City Utilities is the Tunnel Works Project, aimed at significantly reducing combined sewer overflow events. Catch up on other projects on the Projects page.
Fort Wayne City Utilities frequently holds special meetings to discuss projects with residents who may be affected. Meetings are held at several stages in each project. Usually meetings are held when project design is about to begin, just before construction begins and when design is complete. Stay informed - Sign up for e-news updates.
---
City Utilities Facilities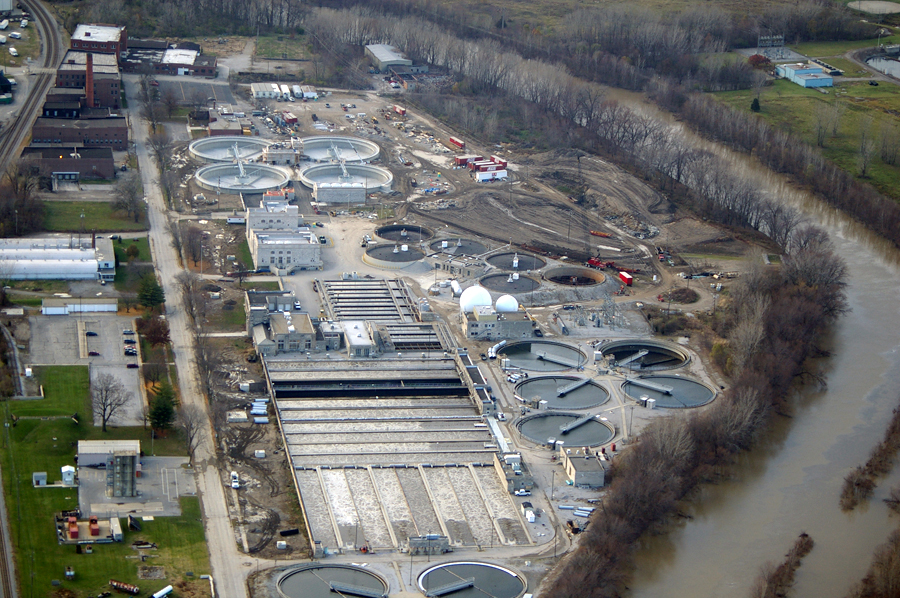 Have you ever wondered where and how City Utilities cleans sewage and what happens after that? City Utilities' Water Pollution Control (sewage treatment) Plant is one of a number of water-related facilities operated by City Utilities. The Water Pollution Control Plant is the critical facility that removes harmful bacteria and other pollutants from sewer water before it is released to the river. In fact, water treated and released from the plant is actually cleaner than the water in the Maumee River.