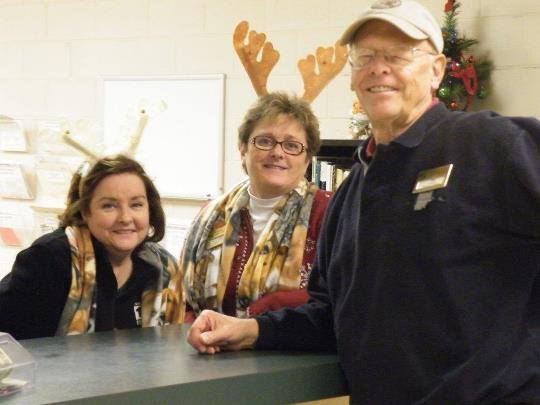 We are so excited that you want to spend your time volunteering with the animals. Volunteering with Fort Wayne Animal Care & Control can be a mutually rewarding experience for the animals as well as for you. It is a long term commitment that will benefit our community, our shelter and our animals! Because volunteering can be "one more thing" in our already busy lives, we want to make sure that you have all the information you need before making the commitment to help the animals.
Q. How old do I have to be to volunteer?

A volunteer must be 18 years of age to give of their time to our organization. We are managed by the City of Fort Wayne and are a part of our local law enforcement agency. Persons must be 18 years of age with no criminal record.
Q. What are some of the basic requirements to become a volunteer?

Must have basic communication skills; customer service experience is helpful. In order to work with the animals in our adoption center applicants must be able to master safe animal handling skills so that they can open kennels (without letting other animals out), leash a dog and walk it safely past other animals, children, and customers. Volunteer applicants must also be able to work with cats and small adoption animals such as rabbits, rats, gerbils and guinea pigs.
Q. I have a limited schedule, how many hours are required of volunteers?

We need dedicated volunteers in order to help find homes for more homeless pets. Please consider your schedule and time availability before you choose to volunteer to help the animals. There is an extensive 4 hour new volunteer orientation that is involved before you get started with your volunteer experience (orientations are held every other month - exact times and days depend on the amount of new volunteer applicants). After the initial orientation we would like to see people commit to a minimum of one hour per week for one year. This allows everyone to get the most out of their volunteer experience. We understand that schedules can vary and we will work with you to find the right job for your availability and need.
Q. When can I volunteer?

Volunteers are needed every day that we are open. Our volunteers help us with everything from morning cleaning and afternoon customer service to dishes and laundry. We are open Monday, Tuesday, Thursday and Friday from noon-5:30 p.m., and Wednesdays we are open noon-7 p.m. We are also open on the first and third Saturday of every month. Although our animal care positions vary widely throughout the day, we do have some positions in the early morning that help with cleaning and tidying our dog and cat adoption rooms to ready them for the public to view. Morning animal care is a two hour commitment between 8-11:30 a.m. & 7:30-10:30 on open Saturdays
Q. I have a project that requires only a few hours of volunteer time. Can I take part in your volunteer program?

We appreciate that you want to spend time helping our homeless animals. Currently, due to the extensive hours of training and understanding of our facility and our processes for adoption and animal safety, we do not have volunteer opportunities for short term obligations or school community service projects.
Q. I am looking for an internship working with animals. Is that a possibility?
We work with a number of local colleges and universities as well as area high school internship programs. We are always excited to introduce new people into our wonderful world of animals! If you are interested in an internship, please drop off your resume and cover letter along with the information that your internship requires (i.e. number of hours, experience needed etc.) to: Fort Wayne Animal Care & Control, c/o Volunteer Coordinator. Please be sure to note in your cover letter that you are requesting an Internship.
Q. I have community service hours that have been court ordered. Can I volunteer at the shelter?

In order to fulfill your court ordered community service hours with Fort Wayne Animal Control, which is a law enforcement agency, you must fit all of the criteria below before contacting us to inquire.
1. May not have a conviction of theft, drugs or violent crimes. FWACC has the right to accept or reject other applicants.
2. May not have valid law enforcement activity with Animal Care & Control.
3. Must have a minimum of 60 hours of time to serve and be available during normal volunteer hours: Weekdays 9-5:30 p.m. and/or the first and third Saturday of each month.
4. Must be willing to provide all of the information regarding the court order and/or probation officer information for follow up by our organization.