Need to earn Community Service/Volunteer Hours for school?
We are now offering opportunities for teens and adults to earn community service hours by helping the shelter! For teens, we offer "Teen Service Service Nights" throughout the school year to help them fulfill community service/volunteer hours. We also now offer programs for students to collect donations or run a campaign money drive outside of the shelter, on their own time.
To learn more about to start your own donation or campaign drive click here.
Here's a look at one way to earn community service hours: Fleece Kitty Bed Instructions
Teen Service Learning nights are held four times a year at the shelter.
Click HERE to see upcoming dates and register!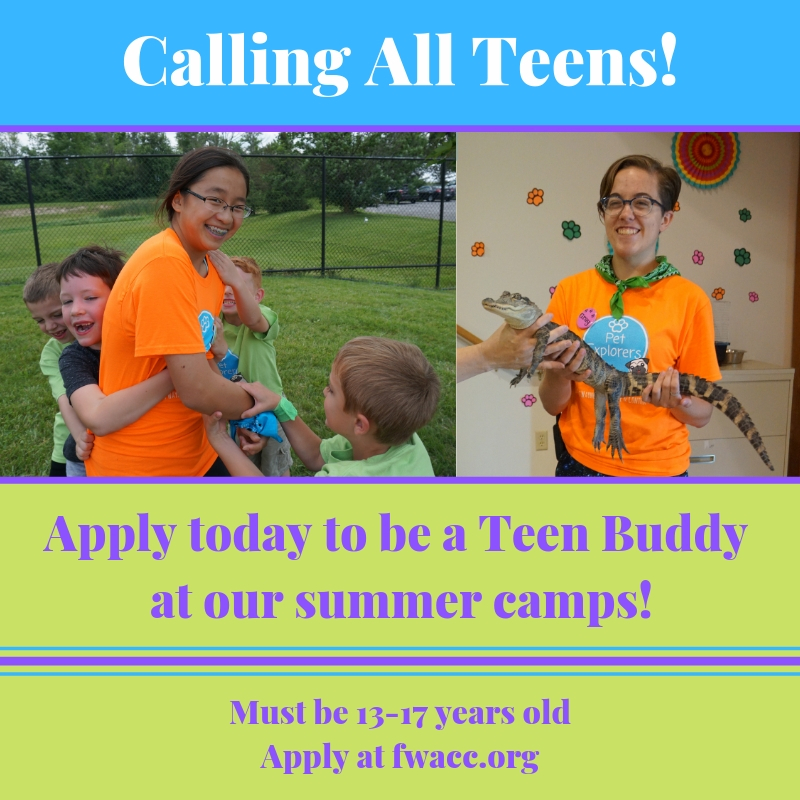 Do you love working with kids AND animals? Apply to be a Teen Buddy at one of our upcoming summer camps. This opportunity is for teens 13-17 years old.
Click HERE to apply to be a Teen Buddy
Contact the Humane Education Department at This email address is being protected from spambots. You need JavaScript enabled to view it. with any questions.