Thieme Drive Consolidation and Drop Shaft
June 10, 2021 -- The project continues to move along with the completion of the vortex chamber, diversion structure and gate and lid work. We conducted a zoom meeting to update property owners on June 9, 2021. Click to view June 9, 2021 Meeting Presentation
February 11, 2021 -- City Utiliteis hosted a Zoom meeting on February 10, 2021 to update the property owners in the project area. CU and Contractor staff members updated the neighborhood on the schedule and discussed the current water main project that is underway. Click to view February 10, 2021 Meeting Presentation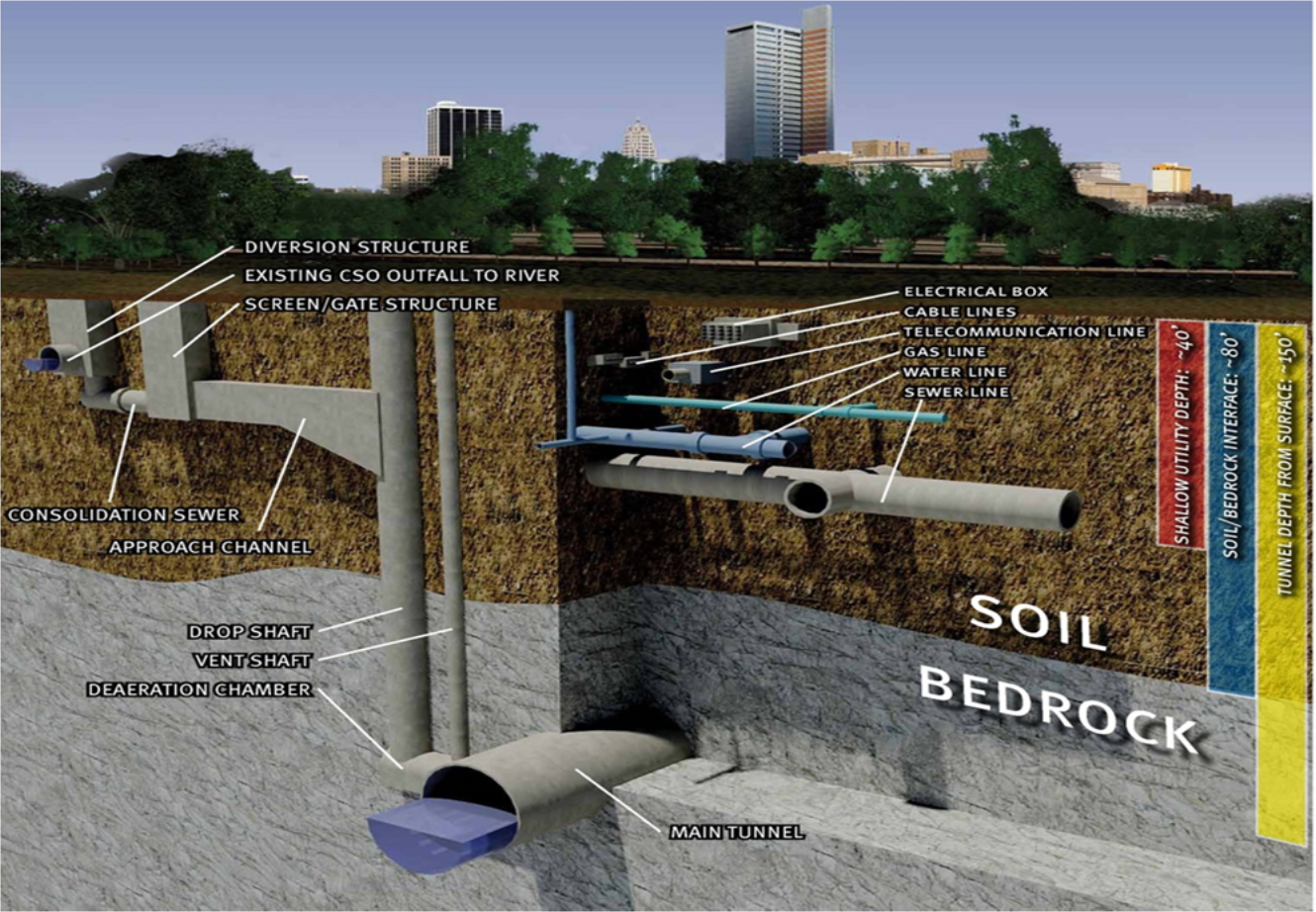 October 30, 2020 -- We met with property owners near the project via Zoom earlier this week. A PDF of the power point is below. Also below is a photo of crews putting the whalers in place -- inside the sheeting that was completed earlier this month.
Click to view October 28, 2020 Zoom Meeting Presentation
September 23, 2020 - Update -- The pile driving is underway and is expected to wrap up around the first week of October.
Click Here to download a powerpoint for May 27, 2020
Click Here to view a pdf for May 27, 2020