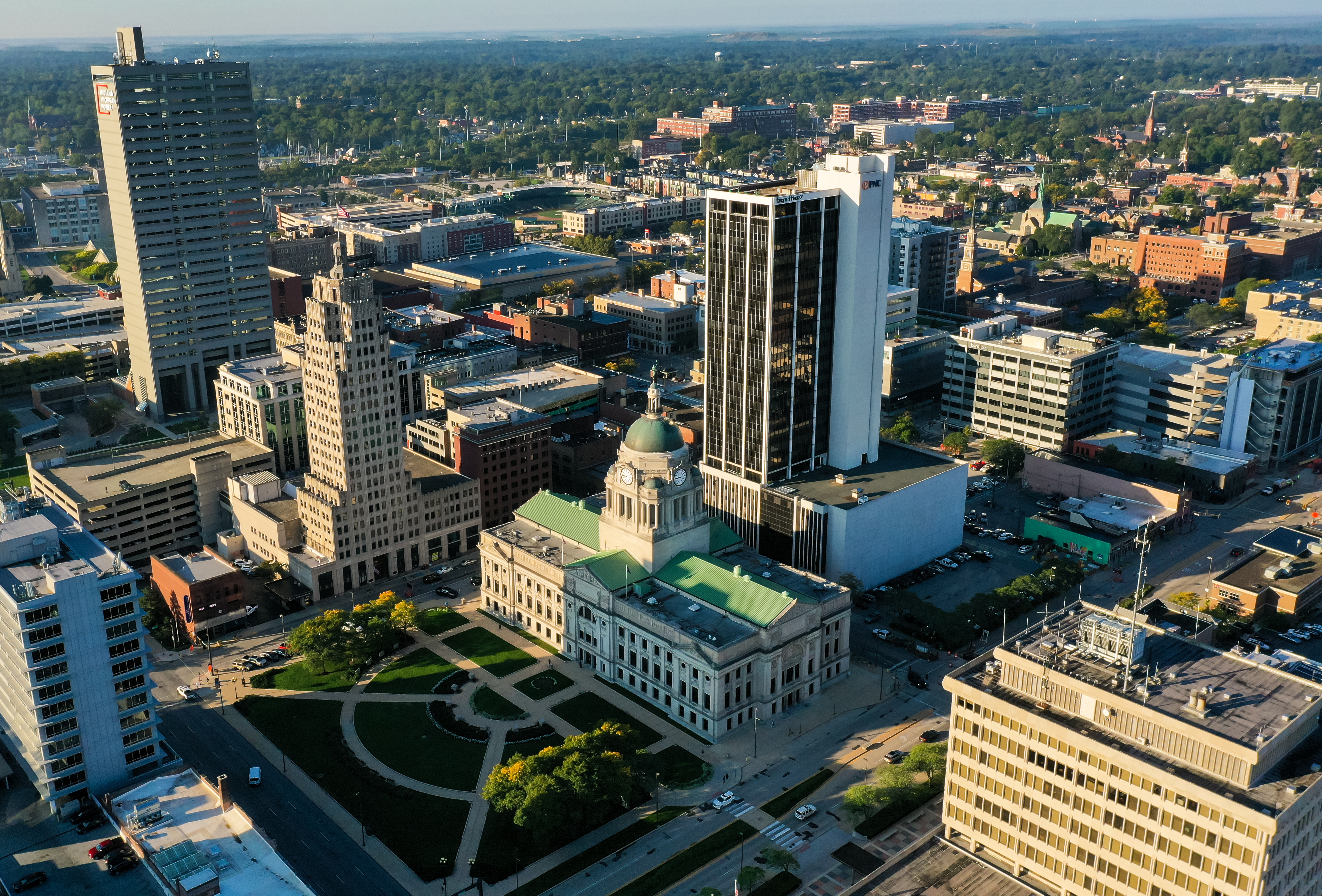 The growth and momentum being experienced in Fort Wayne are a strong demonstration of collaboration and teamwork. It's residents, neighborhoods, businesses and local government coming together with a shared vision to make a lasting and meaningful difference.

We recognize that we can't be the very best community without leadership and a commitment to fiscal management.

Similar to what many individuals and families across our city do on a regular basis, Mayor Tom Henry's administration constructs a budget that City Council reviews and approves to ensure that essential needs are being met for today and a plan for the future is in place to respond in uncertain times.
We have positive news to share about the city's 2023 budget. The budget is balanced and features a 6.7% reduction in the city tax rate.

Overall, the property tax-supported budget, including LIT-public safety is $215.4 million. This year's budget is focused on what the public has told us is important to them – infrastructure, public safety and parks.

For example, our ongoing commitment to neighborhood infrastructure will include a record $51.3 million to be invested in streets, roads, sidewalks, alleys, bridges, trails, parks and a southeast Fort Wayne plan.

Public safety is a top priority, and that's reflected in the proposed budget.

The Fort Wayne Police Department will add 15 officers to bring the budgeted number of officers patrolling city streets to protect the public to 500. The FWPD will integrate additional body cameras, and there will be a new military service bonus to show honor and respect for our veteran officers. The first river patrol will be introduced to reflect increased use of our waterways through the popularity of riverfront development efforts.

The Fort Wayne Fire Department plans to add two new engines to replace Engine 12 and Engine 18. The 95th recruit class is planned, and the department will make improvements to its Speciality Team Response for rescue situations. And, construction will be completed on new fire station 14 near East State Boulevard and Reed Road.

In addition to $3 million in maintenance enhancements for the Parks and Recreation Department as noted above in the neighborhood infrastructure plan, we'll be issuing a $10 million bond for the Franke Park Renaissance Plan.

We're seeing a number of positive indicators moving forward, including local assessed valuations on properties rising for 10 years in a row.

And steady revenue growth has positioned us to maintain a very strong cash balance over the past several years.

I want to thank all of the city employees who worked so hard in helping prepare this budget, especially the controller's office staff.

I've also met with members of City Council in advance of the budget being finalized to get their feedback and ideas in preparing the budget.

As a community, we can be proud of the ongoing state and national recognition we continue to receive as a result of sound fiscal management and being good stewards of taxpayer dollars.

The budget has been submitted to City Council and will undergo reviews over the next several weeks, with an anticipated passage date of Oct. 25.

Every quadrant in the city can look forward to improvements through the 2023 budget as Fort Wayne continues to move in the right direction.

We're fortunate to live, work and play in a community that values and appreciates the importance of budgeting and how it can lead to a brighter tomorrow.

This op-ed appeared in the October 2, 2022, edition of The Journal Gazette