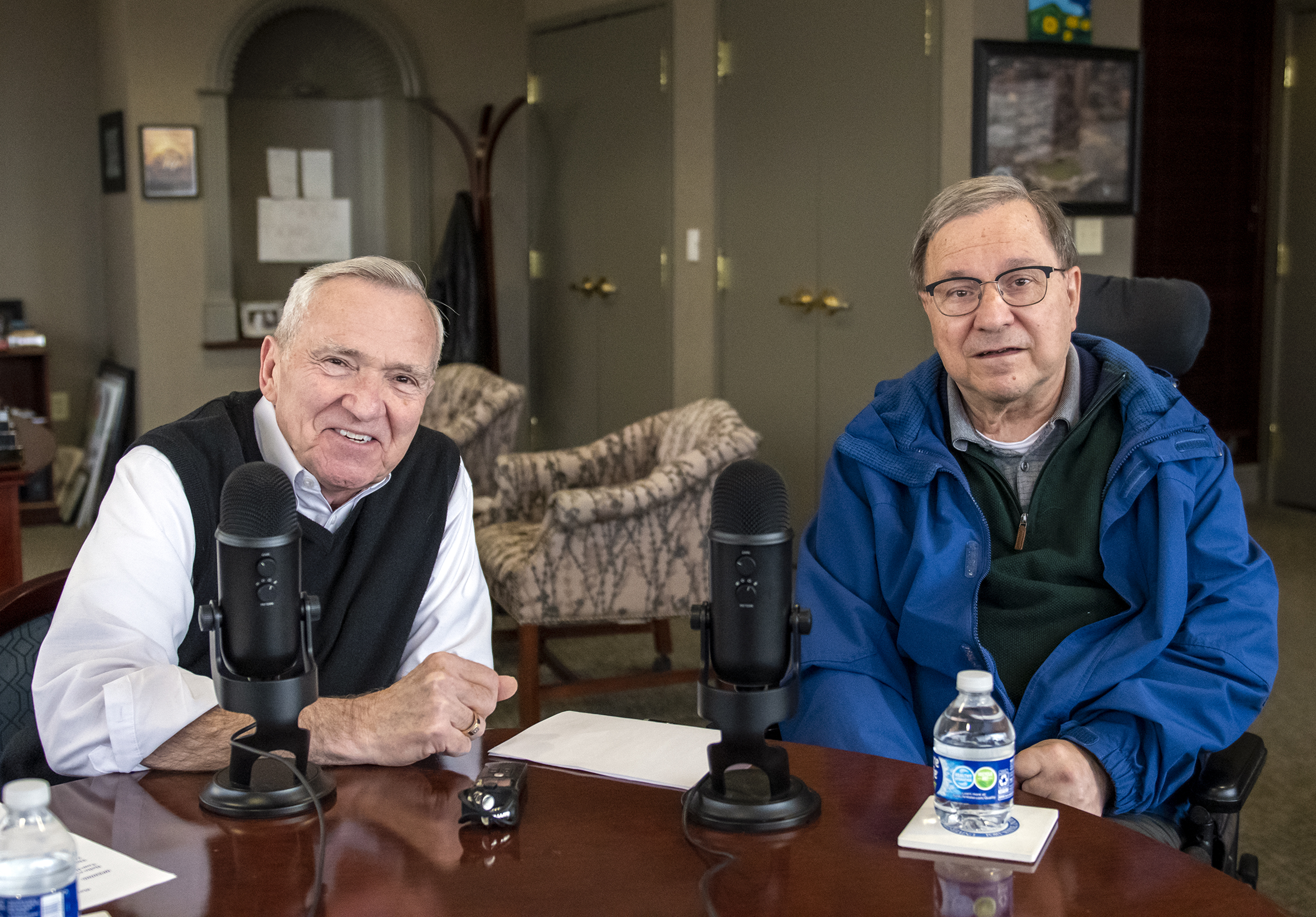 March has been a busy month highlighting the importance of Disability Awareness Month. Our community has come together to bring awareness and attention to an important topic.

We're encouraged that Fort Wayne and Allen County are committed to providing opportunities for individuals with disabilities. We still have work to do, but we're confident that local government and the public will continue to recognize the important contributions that are made each day by our disability community. Our friends are making a positive difference in leadership positions on boards and commissions, and at work, school, and home.
Below is a summary of activities that have occurred this month.

Proclamation:
On March 1, the Allen County Board of Commissioners and Mayor Tom Henry renewed their annual commitment to proclaim March as Disability Awareness Month. This is the 36th year that the United States has recognized March as National Disability Awareness Month. The month was designated to encourage the understanding of and the opportunities for people with disabilities. The Mayor and Commissioners applauded the work of the Fort Wayne-Allen County Disability Advisory Council, a local community panel established to recommend appropriately inclusive policies, procedures, and programs that enhance the quality of life for individuals with disabilities in our community.

The Mayor Tom Henry Podcast:
Ron Duchovic, chair of the Fort Wayne-Allen County Disability Advisory Council, was a guest on The Mayor Tom Henry Podcast. https://soundcloud.com/user-202170298/episode-94-fort-wayne-and-allen-county-disability-advisory-council

Television feature:
Becky Weimerskirch, vice chairperson of the Fort Wayne-Allen County Disability Advisory Council, was a guest on the Insight program on 21 Alive. https://www.21alivenews.com/2023/03/24/city-fort-wayneallen-county-talks-disability-awareness-month/

Visitability policy:
Mayor Henry's Administration announced a visitability mandate for all federally funded single-family home construction projects in the City of Fort Wayne.

Highlights of the new policy:
-At least one, zero-step entrance
-All interior doors with a minimum of 32 inches of clear passage
-A half-bathroom on the main floor that is fully accessible to and useable by individuals in a wheelchair

Visitability is a movement to change home construction practices so that virtually all new homes, not merely those custom-built for occupants who currently have disabilities, offer a few specific features making the home easier for mobility-impaired individuals to live in and visit.

The announcement came as part of the ADA Amplified Symposium on March 22 at Purdue Fort Wayne's International Ballroom, Walb Student Union. The City was honored to be part of the event led by The Inclusion Institute of The League and Indiana University Fort Wayne, with support from the AWS Foundation.

Community input sessions through The League's Inclusion Institute:
Two community engagement sessions were held to discuss how to make Fort Wayne more accessible. Topics included accessible trails with Fort Wayne's Greenways and Trails Department, Fort Wayne's Public Works Division, and Fort Wayne Trails, as well as accessible infrastructure with Fort Wayne's Public Works Division. The AWS Foundation was a partner in the programs.

We must make it a priority to assist residents and enhance the quality of life for individuals and families. Having a disability should not stop our residents from being able to enjoy a safe and productive life and give back to the community. We're certain that there will be positive outcomes through Disability Awareness Month and beyond because of proactive efforts designed to have a lasting and meaningful impact.