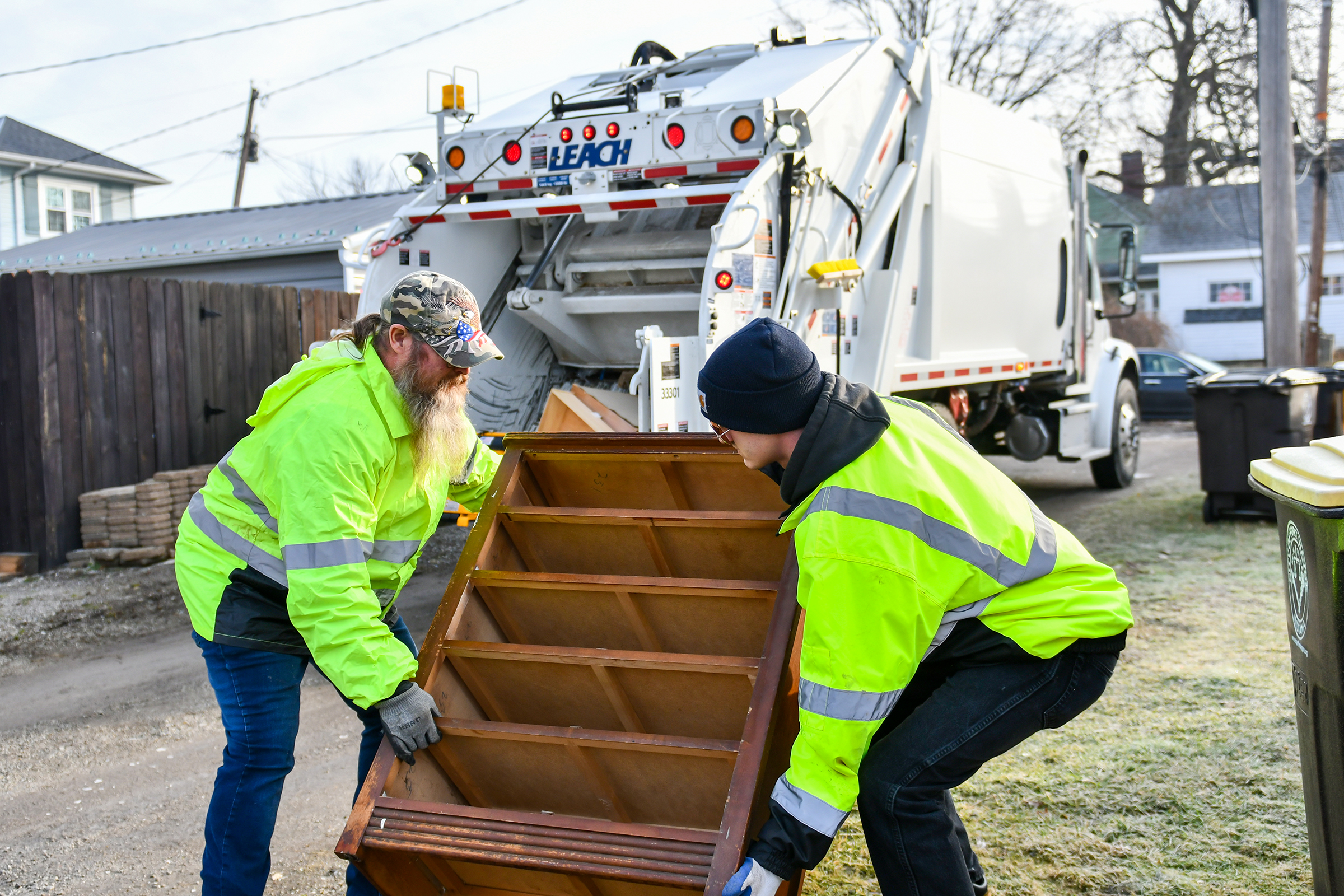 Do you have some old furniture you'd like to throw away? The City of Fort Wayne's Solid Waste Department can provide that service for you!
We call those "bulk" items. Although you see the GFL garbage trucks picking up the garbage you put out in your bins, they won't pick up those bulk items you put out at the curb. You just need to schedule a time for the City to pick up your items. (If you put your bulk items out front without scheduling a pickup, they won't get picked up because we won't know they're there.)
Schedule a pick-up by calling 3-1-1, or you can go online at cityoffortwayne.org, press on the "311" icon and choose Solid Waste/Bulk Trash Pickup. You'll need to schedule that pickup time at least 2 days before your regular pickup day or your bulk items won't get picked up until the following week.
You may put out up to 3 bulk items per week for collection. Place them at the curb in front of your house. Or, if you normally set out your garbage in the alley, that's where you should place your bulk items too.
Bulk items we WILL pick up: Furniture such as chairs, couches, tables, mattresses or box springs wrapped in plastic. We will also pick up non-freon appliances like washers and dryers, stoves, hot water heaters and dishwashers.
Items we WILL NOT pick up: Items containing freon such as refrigerators, freezers, air conditioners, water coolers, dehumidifiers. No tires, batteries, concrete, remodeling debris including toilets, boxes filled with garbage, car parts, TV's and other electronics.
When you schedule your bulk item pickup time, you will be asked what type of bulk item you have, so please list the type of furniture you are putting out at the curb.
Please pass this information on to your neighbors so that everyone can get rid of those bulk items taking up space!