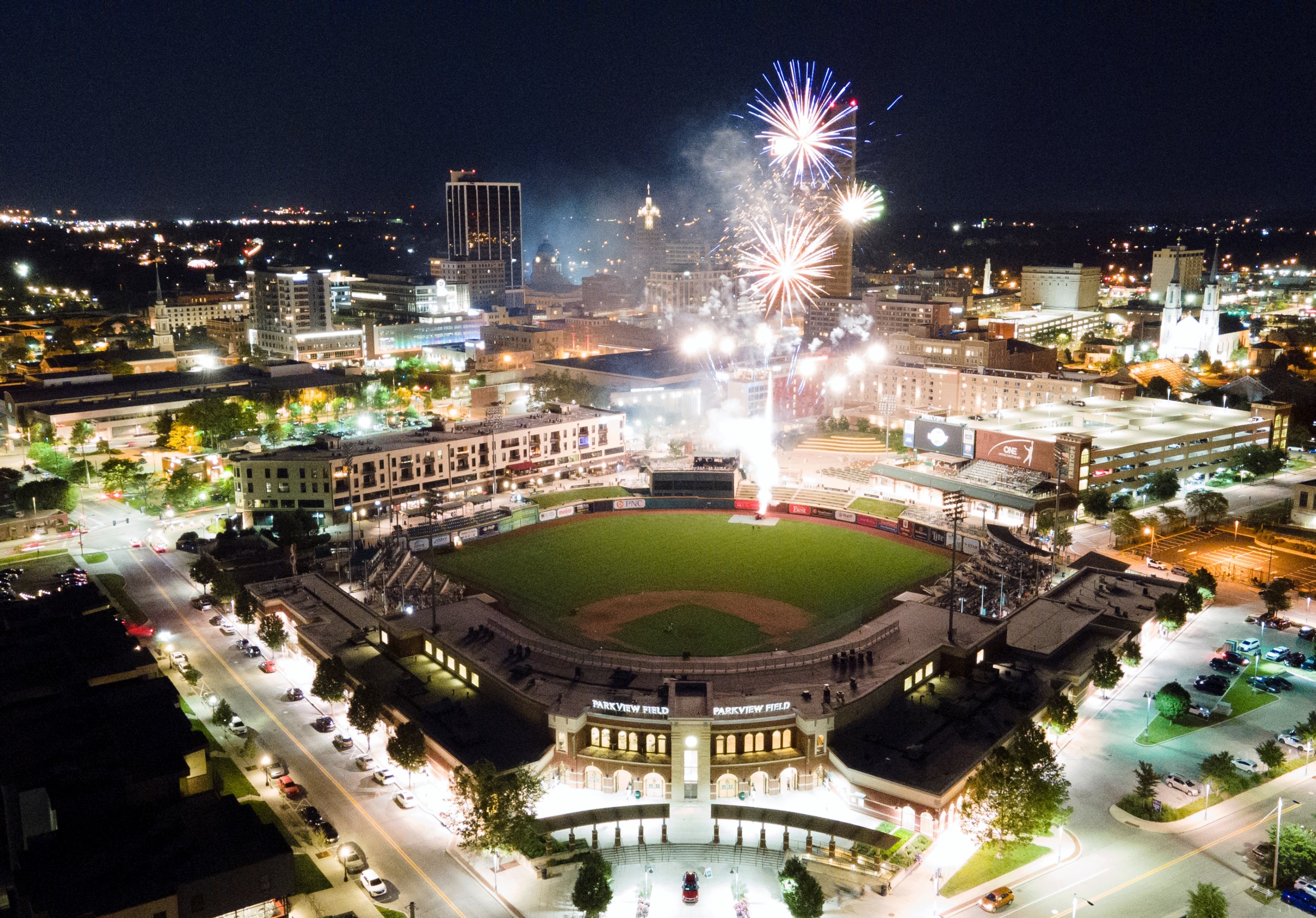 According to the 2022 population estimates released today by the United States Census Bureau, the city of Fort Wayne, as measured by population within the city limits, is America's 83rd largest city with a population of 267,927. The annual growth of what remains Indiana's second largest city was 1,555 people and a 0.6% increase from 2021. Fort Wayne moved up a spot in the largest-city rankings from 84th place in 2021.
Indianapolis remains the largest Hoosier city by far at 880,621 residents and the No. 16 spot nationally.
Unlike the population estimates for counties, the Census Bureau's estimates for cities and towns do not include elements of population change, i.e. births, deaths and moves. It only provides for the total population.
In terms of nearby numeric rankings, Madison, Wisc., was the 82nd largest city at 272,903 and Toledo was 84th at 266,301.
Looking at population growth from 2020 to 2022, Fort Wayne's gain of 4,013 people or 1.5% between April 1, 2020, to July 1, 2022 put it as the 229th fastest growth rate out of 796 municipalities with a population of 50,000 or more. The fastest growing Hoosier city was Noblesville's 4.5%, ranked 73rd nationally, followed by Fishers at 130th and 3%.
Other Hoosier cities with positive population growth from 2020 to 2022 were Greenwood at 2.5%, Carmel at 2.2%, Columbus also at 1.5%, Lafayette at 0.9%, Anderson at 0.6% and Kokomo at 0.1%.
Hoosier cities that lost population during this time were Bloomington and Terre Haute both at -0.1%, Muncie and Elkhart at -0.2%, South Bend at -0.3%, Mishawaka at -0.4%, Indianapolis at -0.8%, Evansville at -1.3%, and Gary and Hammond both at -1.6%.
A few relevant notes:
California cities led the way with population loss; San Francisco declined at 7.5% as the largest of any city.
Population growth was pronounced in the south and west: Texas, Arizona, Florida, Idaho to name a few.
This only reflects municipal boundaries so if a location hasn't expanded their geographic reach and people move out to the suburbs (you can see this with the population loss of Indianapolis but the growth of Hamilton County cities), the city will reflect a loss but the metro area may be holding steady if not growing
If you want the list of all Indiana cities and towns (not just 50,000+) you can find it here: https://www2.census.gov/programs-surveys/popest/tables/2020-2022/cities/totals/SUB-IP-EST2022-POP-18.xlsx (it will download as a fairly user-friendly Excel document)
"Fort Wayne's recent growth is an impressive demographic feat, putting the Summit City in the top third of municipalities for population change, especially when considering the loss of residents from comparable Hoosier legacy industrial cities like South Bend and Evansville," said Rachel Blakeman, director of Purdue University Fort Wayne's Community Research Institute. "Since Fort Wayne hasn't annexed in any statistically meaningful way in many years, this growth is organic – either by more people moving into the city or more babies being born – rather than a redrawing of the city limits."

This blog post was written by Rachel Blakeman, director of Purdue University Fort Wayne's Community Research Institute.