Contact our Volunteer Coordinator, Emilee Smith : 260-427-2579
Must be at least 18 years of age to volunteer
Volunteer Photo Gallery Frequently Asked QuestionsApply to Volunteer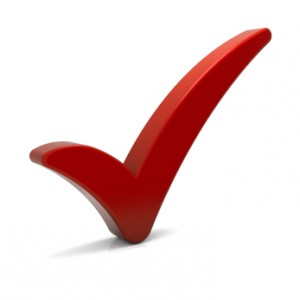 Our volunteers end their day knowing that their time was well spent helping homeless animals. No matter what task they carry out, their work is critical to helping animals. Regardless of whether volunteers answer questions from visitors and direct people through the pet center, tidy up the holding areas for our animals, or put their organizational skills to our clerical work, they helped animals in the Adoption Program attain loving, forever homes.
And that's not all. Volunteers and their family pets benefit from the knowledge and experience volunteers gain through training; the monthly Brown Bag Dinners; our newsletter; as well as, the staff, customers, and each other. It's fun spending time with others who share a passion for animals! Friends volunteer together, and new friendships have been started.
VOLUNTEER POSITIONS
Volunteers must be at least 18 years old. After completing an application and 1-hour group orientation, volunteers attend a 3-hour group training. Because of the amount of training involved for a successful experience, volunteers should be willing to commit to 40 hours over a one year period, preferably once per week with a 2-hour assignment.

Following is a list of positions, along with a brief summary and hours available for volunteers to share. Some positions are limited, due to the nature of the tasks needed. Please check with the Volunteer Coordinator for specific days and times that are open.
Welcomer
Welcome guests coming into the Adoption Center, often with the help of a Welcome Dog. Answer questions from our customers and assist staff with adoption applications. Some choose to take additional training to become Pet Adoption Counselors. The Adoption Center is open weekdays from 12-5:30 p.m. On Wednesday, we remain open until 7 p.m. The Adoption Center is also open the 1st and 3rd Saturday of every month from 11-3 p.m.
Dog Wash
Monday evenings from 5-6 p.m. Volunteers wash dogs that are available for adoption. For many dogs, it is their first experience with soap and water!
Animal Care Assistants
Assist with the care and feeding of pets in the Adoption Center. For anyone that has owned animals, you are aware of the mess they can make! The physical aspect of this cleaning consists of stooping, scooping and lifting and it is suggested that the volunteer be able to lift 40 pounds. This work is done weekdays between 9 a.m. and 5 p.m. Volunteers should plan on one day per week for a a minimum of two hours. Plan on getting wet, dirty, and receiving plenty of dog kisses and kitty rubs.
Lost and Found Assistant
Help match lost pets with owners. The Animal Receiving Lobby is open from 11 a.m.-5:30 p.m. weekdays and until 7 p.m. on Wednesdays.
Volunteer Surgical Assistant - NOT NEEDED AT THIS TIME
Assist the veterinarian with spay/neuter surgeries. Volunteers are required to have experience in the medical or veterinary medicine field.

Kitty City Assistant
This is our off-site adoption cattery located at Pets Supplies "Plus" on Coldwater Road. Volunteers clean the cat cages, scoop the litter and get the areas looking comfy and cozy before the store opens.
Special Event/Resource Development
These volunteers assist staff in raising money for programs at Animal Care & Control that are not funded with tax dollars. Volunteers may choose to participate in the administration and planning of events or take on an assignment prior to or on the day of an event.
Adoption Extravaganza's are the 1st and 3rd Saturday of every month and are staffed by volunteers. Animal Care Assistants are needed 8-10:30 a.m. Welcomers, Adoption Counselors and Afternoon Animal Care Assistants are needed 11 a.m.-3 p.m.
Off-Site Adoption Transport
Volunteer will utilize their own vehicle to transport adoption animals to an off-site adoption center, rescue group or foster home. Transports may be within the city, county or may be regional depending on the need.
Cat Socializer
Socialize cats & kittens in our adoption program and provide a positive grooming experience; includes brushing, trimming toenails, & inspecting overall health conditions.
Dog Walker
All volunteers helping with this must attend an additional 1-hour training to understand the responsibilities. The goal is to use basic training skills in order to better the dog's behavior and well being during the dogs stay with us. To use proper leash & harness to safely exercise the dogs in our "Pooch Playground" area or other areas on our grounds.
Thank you again for your interest in volunteering for Animal Care & Control!