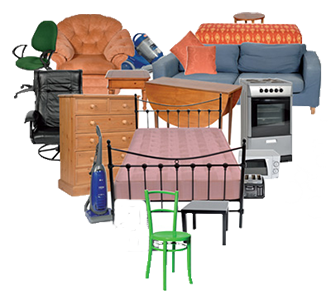 SCHEDULE A TIME TO HAVE YOUR BULK ITEMS COLLECTED
Bulk trash will not be collected without scheduling at least 2 business days ahead of your garbage collection day.

For instance, schedule by Monday for a Wednesday collection day. Schedule by Friday when your collection day is on Tuesday because Saturday and Sunday aren't business days.

To schedule your bulk collection, click on Contact 311 in the top menu bar on this web page. Choose "Solid Waste" then the "Bulk Trash Pickup" option. (You may also call 311.)

Burmese Translation

Spanish Translation
Use the new 311 Mobile Responsive App.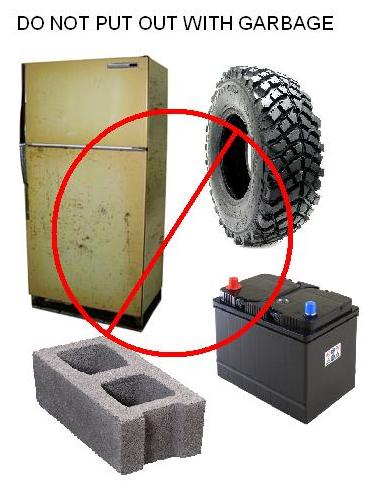 WHAT ARE BULK ITEMS?
Furniture
Mattress/Boxspring (Must be completely wrapped in plastic. Plastic mattress bags are available at most retail stores.)
Non-freon appliances (Examples of appliances with freon below.)
NO tires, batteries or concrete NO freon appliances such as refrigerators, freezers, air conditioners, water coolers, dehumidifiers. (Dumping freon is harmful to the environment. Please contact the Environmental Protection Agency with questions about removing freon from your older appliances.)
If possible, please place bulk items at least 3 feet away from your garbage cart so that the garbage truck arms don't get caught on bulk items.