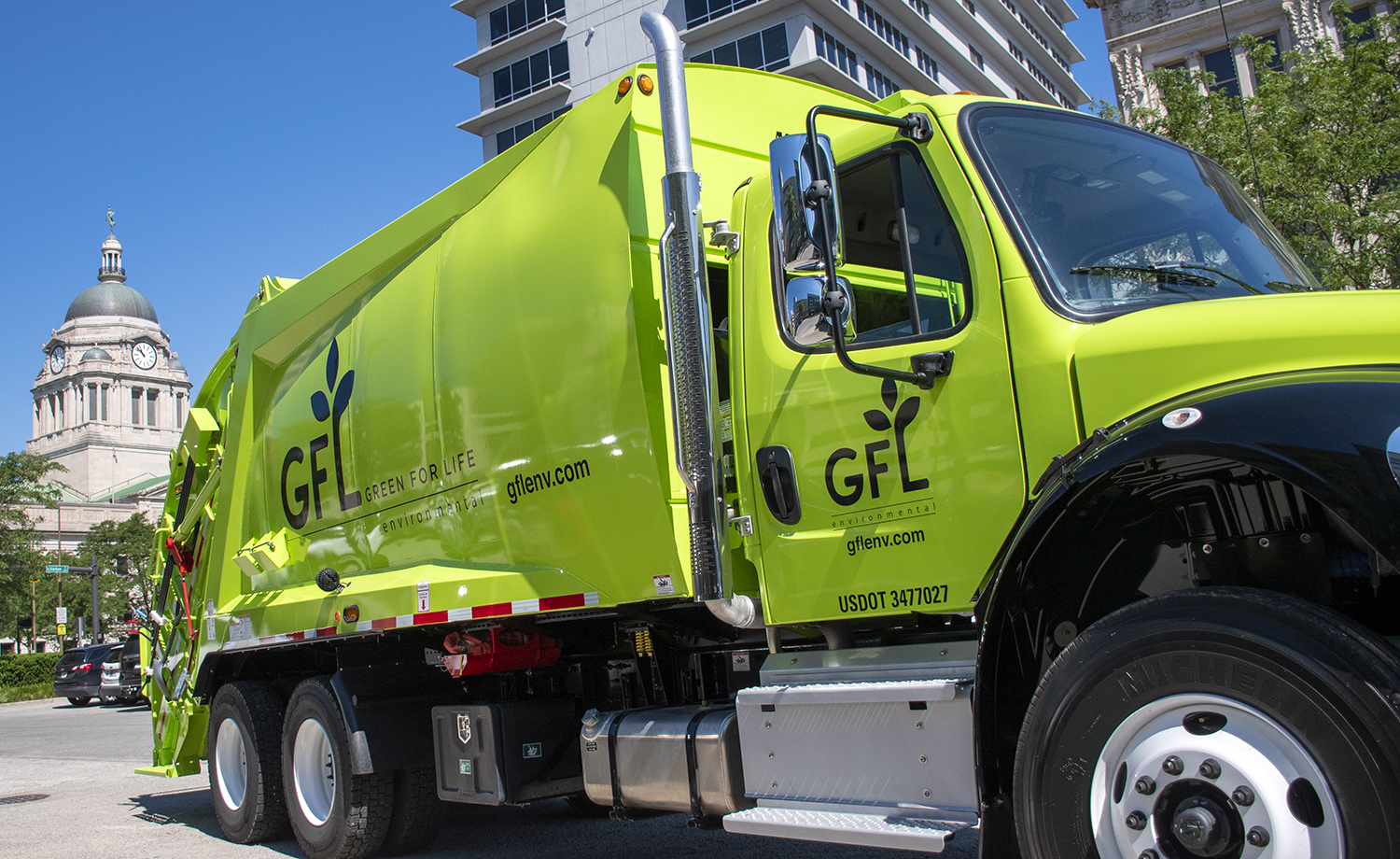 GFL Environmental USA serves as the garbage and recycling hauler for the City of Fort Wayne.
Residential Garbage Collection Fees July 1, 2023 - December 31, 2023
Single Family Households: $15.80 per month
Multi-Family Units: $31.60 per month
Extra garbage carts: $4 per month
MORE INFORMATION ABOUT PRICE FOR ADDITIONAL GARBAGE CART:
As of January 1, 2023, the City of Fort Wayne Solid Waste Department has increased the cost of additional City garbage carts requested by residents. The additional garbage cart fee is $4 a month for each additional City garbage cart beyond the one (1) cart that is allotted per single family household or (2) carts that is allotted per multi-family units.
If you have additional garbage carts at your address, you will automatically be charged an additional $4 for each extra cart unless you call 311 and ask to have your additional cart(s) picked up. When your additional cart(s) have been picked up, the additional fee will be removed.
Thank you for your understanding and cooperation in this matter.

Burmese Translation

Spanish Translation

NEED A CART?
The City provides one 96-gallon or 48-gallon cart to each household for garbage collection. The carts are the property of the City and must be left at the service address in the event the resident moves.
If you need a cart, cart repair, or replacement please call 311.
COLLECTION DAY
The City of Fort Wayne's residential garbage program is an essential resident and neighborhood service. Garbage is collected once a week in each residential neighborhood. Find your collection day here.
Garbage/Recycling collection services will run a day behind for observance of the following holidays in 2023:
January 16 - Dr. Martin Luther King Jr. Day
May 29 - Memorial Day
June 19 - Juneteenth
July 4 - Fourth of July
September 4 - Labor Day
November 23 - Thanksgiving
December 25 - Christmas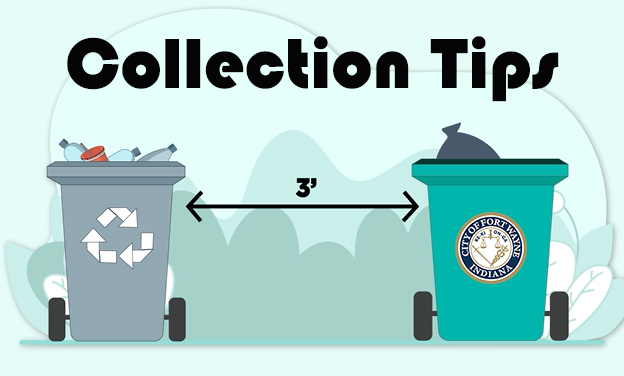 1. Trash should be bagged.
2. Fill your cart first.
3. If cart is full, place no more than three bags out for collection.
4. Place trash and recycling carts three-feet apart.