The City of Fort Wayne's residential garbage program is an essential resident and neighborhood service. Garbage is collected once a week in each residential neighborhood. Find your collection day click here.
The City provides one 96-gallon or 48-gallon cart to each household for garbage collection. The carts are the property of the City and must be left at the service address in the event the resident moves.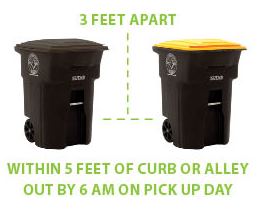 If you need a cart, cart repair, or replacement please call 311.