Recycling at your event has never been easier!

The City of Fort Wayne will lend local organizations up to 50 recycling containers with bags for FREE. These containers conveniently hang on the side of garbage carts and can be used for a variety of large events such as: festivals, fundraisers, concerts, 5K runs, and more.
Get Started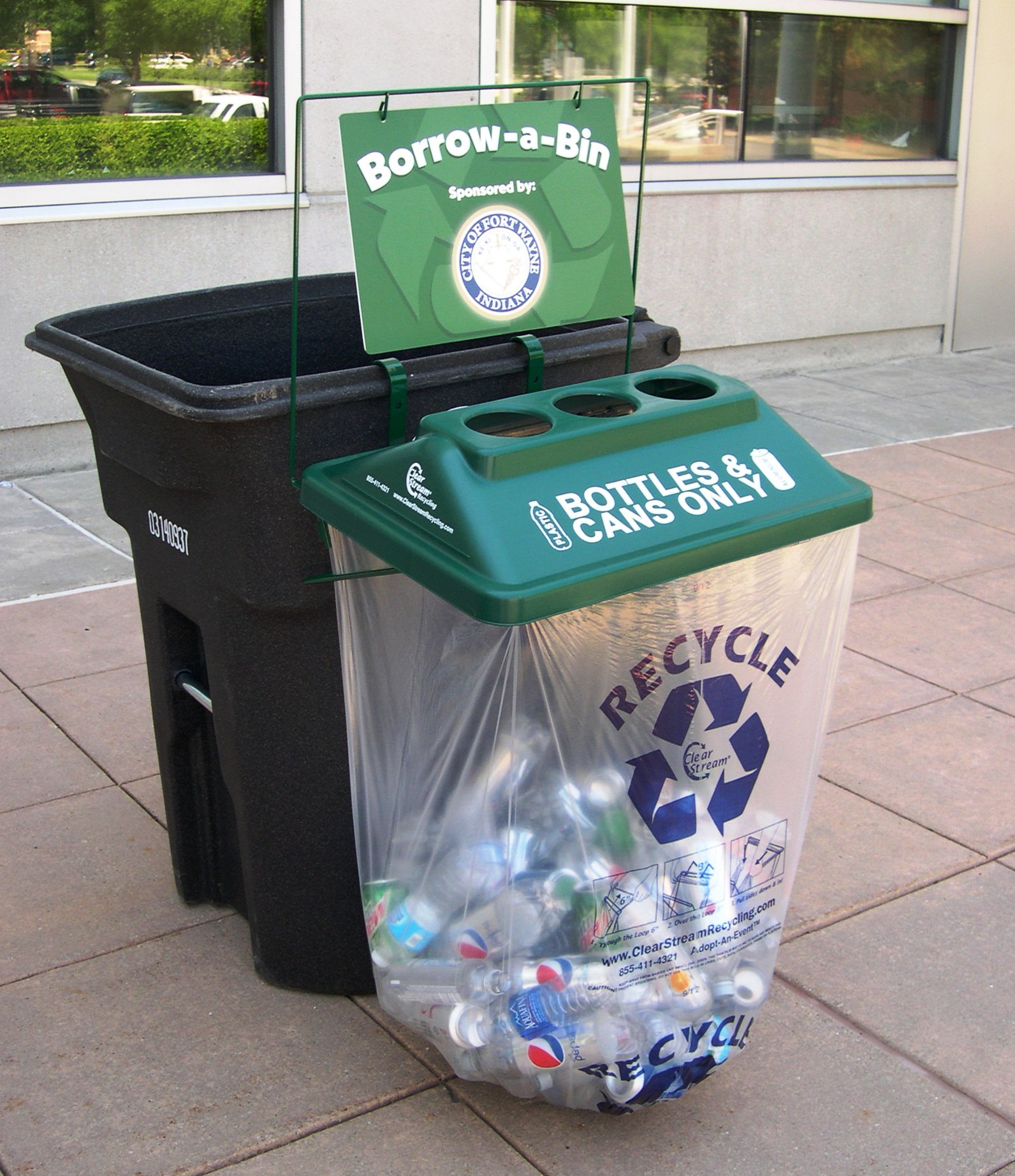 Confirm availability of recycling containers and pre-register at least one week prior to your event. Contact 311 for more information or email

This email address is being protected from spambots. You need JavaScript enabled to view it.

. A registration form must be submitted to reserve the containers.
The event is responsible for coordinating the transportation of the recyclables from the event location to the recycling facility. These details can be arranged with your trash hauler.
The event will be responsible for picking up and dropping off the recycle containers from the City. This must be done during the weekday Monday-Friday between 8AM-4PM. Containers must be picked up at least one day prior to the event and returned within 2 days after the event.
All containers must be returned in the same condition in which they were received. A $20 cleaning fee will be applied if containers come back dirty.
There will be a replacement cost associated with all damaged or stolen containers during your event. Each container costs $60 to replace.

Before the Event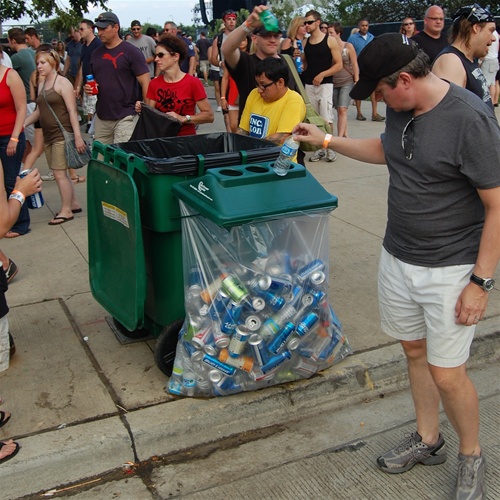 Determine how many containers and bags you will need at your event. One recycle container per garbage container is best. Bags hold approximately 225-250 bottles and cans. Consider these questions when planning: How many people attend the event? How many canned and bottled beverages are sold at the event? How long will the event last? How many garbage containers will be on site?
Decide what types of materials will be accepted. We recommend plastic bottles and metal cans only in these containers. Recycling facilities are limited on what they can accept. They will not accept disposable plates, cups and tableware for recycling. Cardboard from boxes can be recycled separately. This will need to be arranged with your hauler.
Choose a leader for your recycling activity. This person will be in charge of training volunteers on how to remove lids and change out bags. Bags should be changed out when they are at least 2/3 full.
Promote recycling at your event by making announcements, displaying banners or using the billboard signs attached to the recycle containers.
After the Event
Remove all bags with recyclables from the containers.
Clean all lids and frames by wiping down with a wet rag or hosing them off.
Return to the City of Fort Wayne within 2 days after the event.