Fort Wayne UNITED Tie Day
In 2020, Fort Wayne UNITED announced the launch of the Tie Day program. Supported by Fort Wayne Mayor Tom Henry, New Haven Mayor Steve McMichael, FWCS, and EACS, New Haven High School became the first school to take part in the program. Participating students reside in Southeast Fort Wayne.

On Tie Days, which take place every Friday, students will wear ties donated by local community leaders. New Haven High School administrators will wear ties that day, as well. Each student will be assigned a community leader to meet with and build a trusting relationship through one-on-one conversations, job shadowing, and leisure activities. Community leaders will be charged with helping the young men build character, perseverance and a strong desire to be successful, responsible, and caring adults.

Additionally, the program will feature community service opportunities and field trips, including higher learning day visits to local colleges and universities and participation in Fort Wayne UNITED's Choose Success Initiative (C.S.I.), The Tie Day program was founded in New Jersey by Darrell Edmonds. The program's mission is to empower young, adult males in grades 8-12 with the skills to improve life outcomes. This will ultimately make better sons, brothers, fathers, and community members.





Fort Wayne UNITED L.I.V.E. Sessions
L.I.V.E. (Listening to Input and Voices through Engagement) concerns on a variety of subjects, including education, employment and family. Previous L.I.V.E. sessions have been focused on Fort Wayne Police Department practices -- how they impact the African American community, perceptions, and also, how to create and foster healthy relationships between the FWPD and the African American community. Participants are allowed to vote via live polling, and their answers are collected and used as local data.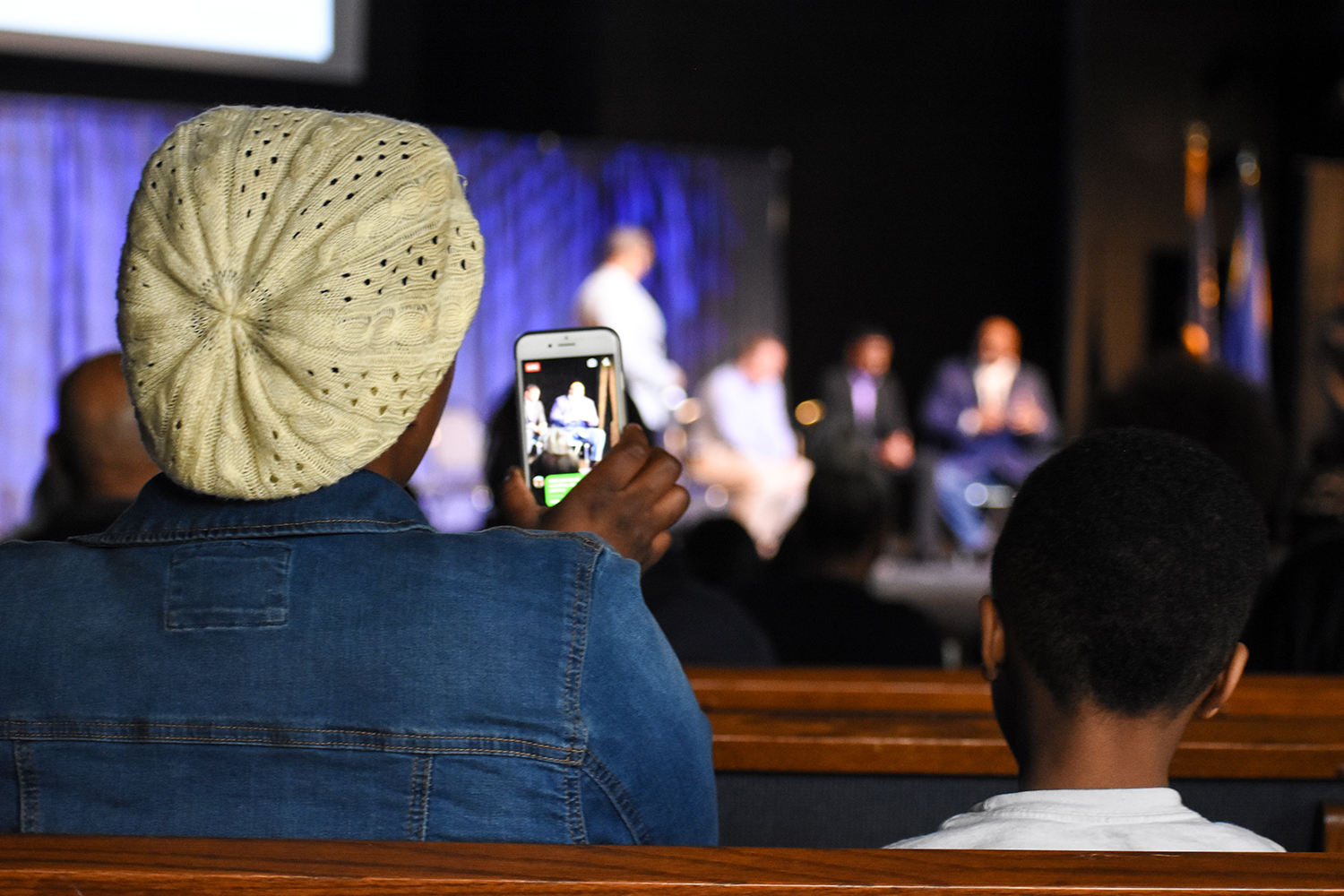 Fort Wayne UNITED L.I.V.E. Forums
These quarterly gatherings bring FWPD and African Americans together to discuss perceptions, perspectives, and experiences, via panel discussion in front of a live audience. Highlighted are the voices of not only the African American community, but also many FWPD officers who desire to foster healthy relationships. Audience members are allowed to vote via live polling, engage in round-table discussions, and make recommendations on how to create healthy relationships between communities of color and law enforcement.




Fort Wayne UNITED Public Safety Academy Training
In partnership with the FWPD, African American males are exposed to real life scenarios that allow them to experience training, experiences, and challenges that local law enforcement face daily. These experiences provide opportunities to change perspectives and attitudes, while using positive presentation as a tool to build relationships.





Fort Wayne UNITED Late-Night Basketball Program
As we strive to keep the shooting on the court, and off the streets, the Fort Wayne UNITED late night basketball program aims to take young people who are most likely to commit or be victims of crime, off the streets of the most high-crime areas, during the time that crime is most likely to take place, after dark. Participants are invited to play basketball, engage with local leaders, and take advantage of opportunities like employment and record expungement. Check our events page for specific dates and times.





Fort Wayne UNITED CSI
The Choose Success Initiative allows African American males, ages 14-18, to be exposed to the positive outcomes of good decisions, and the negative consequences of poor decisions. Over a two-day period, participants witness sentencing in the courtroom of Superior Court Judge Wendy Davis, spend a half day at Indiana Tech University and then have a hands-on experience at the building trades with trainers and skilled instructors.





Global Leadership Summit
Fort Wayne UNITED participates in the Global Leadership Summit every year. Fort Wayne UNITED participants join other Fort Wayne residents at this annual two-day event that provides world-class leadership training. For more information about the Summit click here.

Want to participate in any of these programs? Email us at This email address is being protected from spambots. You need JavaScript enabled to view it. and we'll get you connected to a program.