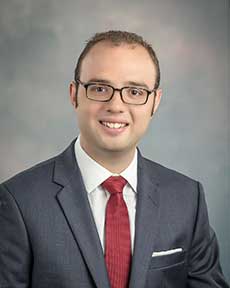 A lifelong resident of Fort Wayne, Paul Ensley is a graduate of Bishop Dwenger High School (Class of 2008) and an honors graduate from the University of Saint Francis.
Elected in 2015, he represent Fort Wayne's First District, which is comprised of the northeast area of the city. Paul is currently co-chair of the City Council's City Utilities Committee.
Paul believes in government that works for the people, emphasizing infrastructure and public safety.
Councilman Paul Ensley may be contacted at:
10174 Maysville Rd.
Fort Wayne, IN 46835
(260) 255-5176
This email address is being protected from spambots. You need JavaScript enabled to view it.
or through the City Council Office at:
This email address is being protected from spambots. You need JavaScript enabled to view it.
(260) 427-2977
200 East Berry Street, Suite 120
Fort Wayne, IN 46802