Updates
August 23, 2019: The new water main has been relocated and is being tested this week. New conduit and fiber optic cables were also rerouted and additional crews worked on erosion/sediment control. Scroll below graphic for recent photo.
July 18, 2019: Traffic signals are down, the construction fencing is in place, AEP line relocation is complete, and brush clearing is underway. Work will begin soon on the relocation of the water main that runs under the intersection. .
Project Information: The Rudisill Consolidation Sewer is a near-surface sewer that will capture combined sewer overflow and convey it to the Three Rivers Protection and Overflow Reduction Tunnel (3RPORT). The existing sewer pipes are below grade at the intersection of Rudisill and Broadway. Currently, two combined sewers that carry both sewage and stormwater dump an average of 392 million gallons of combined sewage into the St. Marys River per year. The consolidation sewer will divert the flow from the two pipes and transport it to a drop shaft that will connect it to the 3RPORT.
Estimated Completion Date: Spring 2021
Contractor: FA Wilhelm Construction Inc.
Project Investment: $6,000,000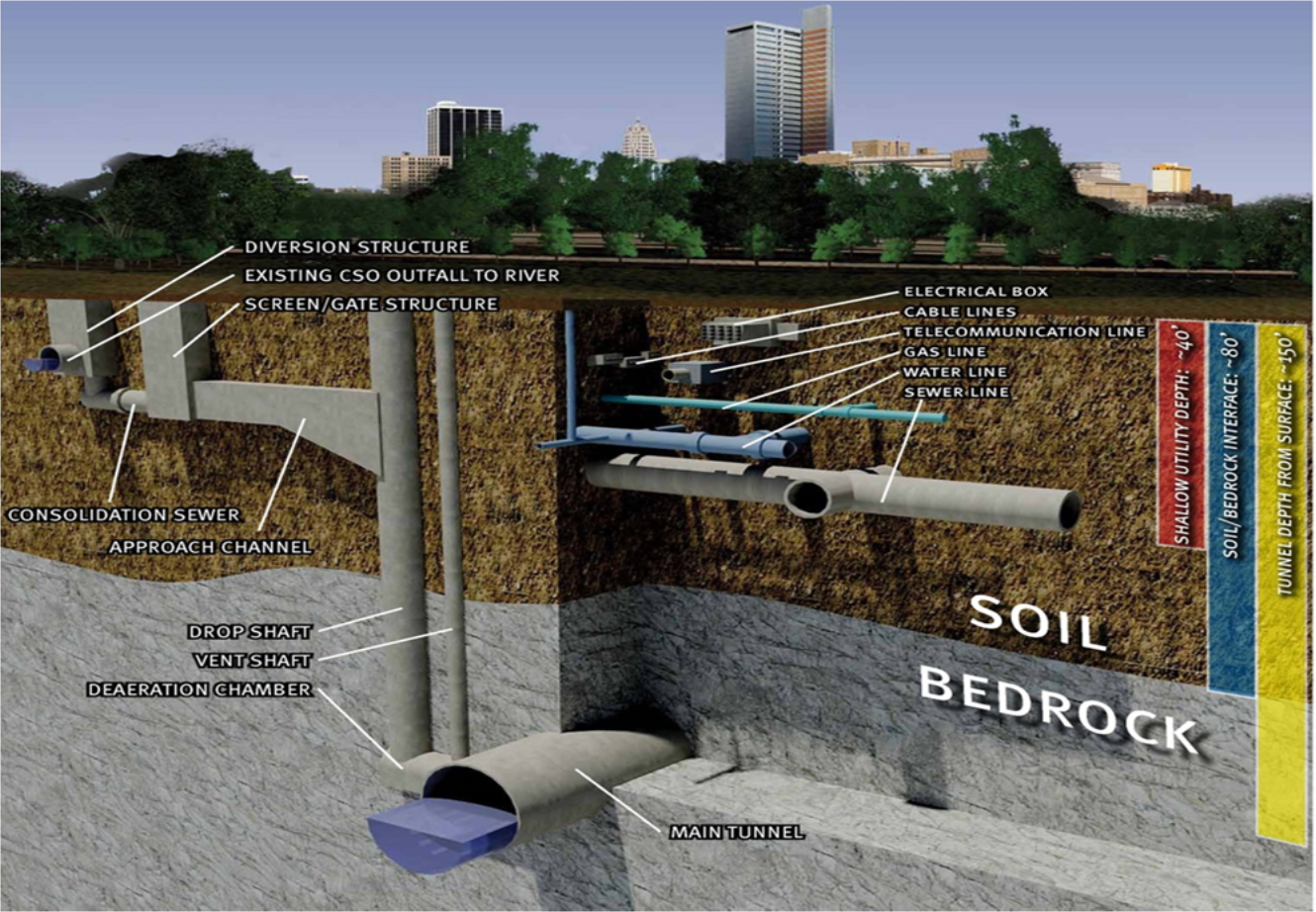 Project Pictures: