Amy-Jo Sites - Director
Amy-Jo began her shelter career in 2004 as the office supervisor, promoted to deputy director in 2011, and then in 2016 was named director. She holds a Bachelor of Science Degree in Criminal Justice and a Master Degree in Public Affairs from IPFW. Amy-Jo earned her CAWA (Certification for Animal Welfare Administrators) to continue advancing her knowledge of animal welfare. Amy-Jo has testified before lawmakers on behalf of several proposed bills to strengthen cruelty and neglect and exotic animal laws for Indiana. Her hope for the shelter is to be a resource for the community for all their animal needs as well as to continue to be advocates for those animals in neglectful situations. During her free time, she enjoys spending time with her family which includes Carley the Great Dane, her daughter, and husband. Amy-Jo loves to be outdoors, is an avid runner, exercise enthusiast, and volunteers as a co-leader for her daughter's Girl Scout Troop.

Lisa Cain - Deputy Director
Lisa began her shelter career in 2011 as the office supervisor and then promoted to deputy director in 2016. She holds a Bachelor of Science Degree in Criminal Justice from IPFW. Lisa earned her CAWA (Certification for Animal Welfare Administrators) in 2014 to continue advancing her knowledge in animal welfare. Lisa has volunteered her time with the National ASPCA to work on a couple large scale cockfighting rings. She continues to assist other area jurisdictions with large scale impounds and investigations of State level animal cruelty charges. Her hope is that FWACC continues to educate our community on the services and resources FWACC has available. Lisa loves to read, garden and be outside with her family whether it is playing in the backyard, relaxing at the lake or hanging at the ballfield. Her family includes her Boxer Maggie, Schnoodle Oscar and cat Stickers.
Laura Rowe - Operations Manager
Laura joined Fort Wayne Animal Care & Control's team in 2003. Prior to coming to FWACC, she worked at Northeast Indiana Veterinary Emergency and Specialty Hospital. She holds a Bachelor of Science Degree in Biology, a Master's Degree in Business Administration and is a Certified Animal Welfare Administrator (CAWA). In 2019, she achieved a graduate certificate in Veterinary Forensic to further her knowledge and assist with our animal cruelty cases. In her free time, she enjoys cooking, assisting in agility classes, and traveling.

Jeff Green - Office Supervisor
An employee since 2017, Jeff began his shelter career as a dispatcher and was promoted to office supervisor in 2019. He participated in a mentorship with Best Friends Animal Society in 2019 which cemented his love for animal welfare and also played an instrumental part in launching the shelter's managed intake and pet retention programs. Jeff holds a bachelor's degree in law & society from Purdue University. During his free time he enjoys motorsports, traveling, spending time with friends and family, and being near water. Like most others in the field, animals hold a special place in his heart.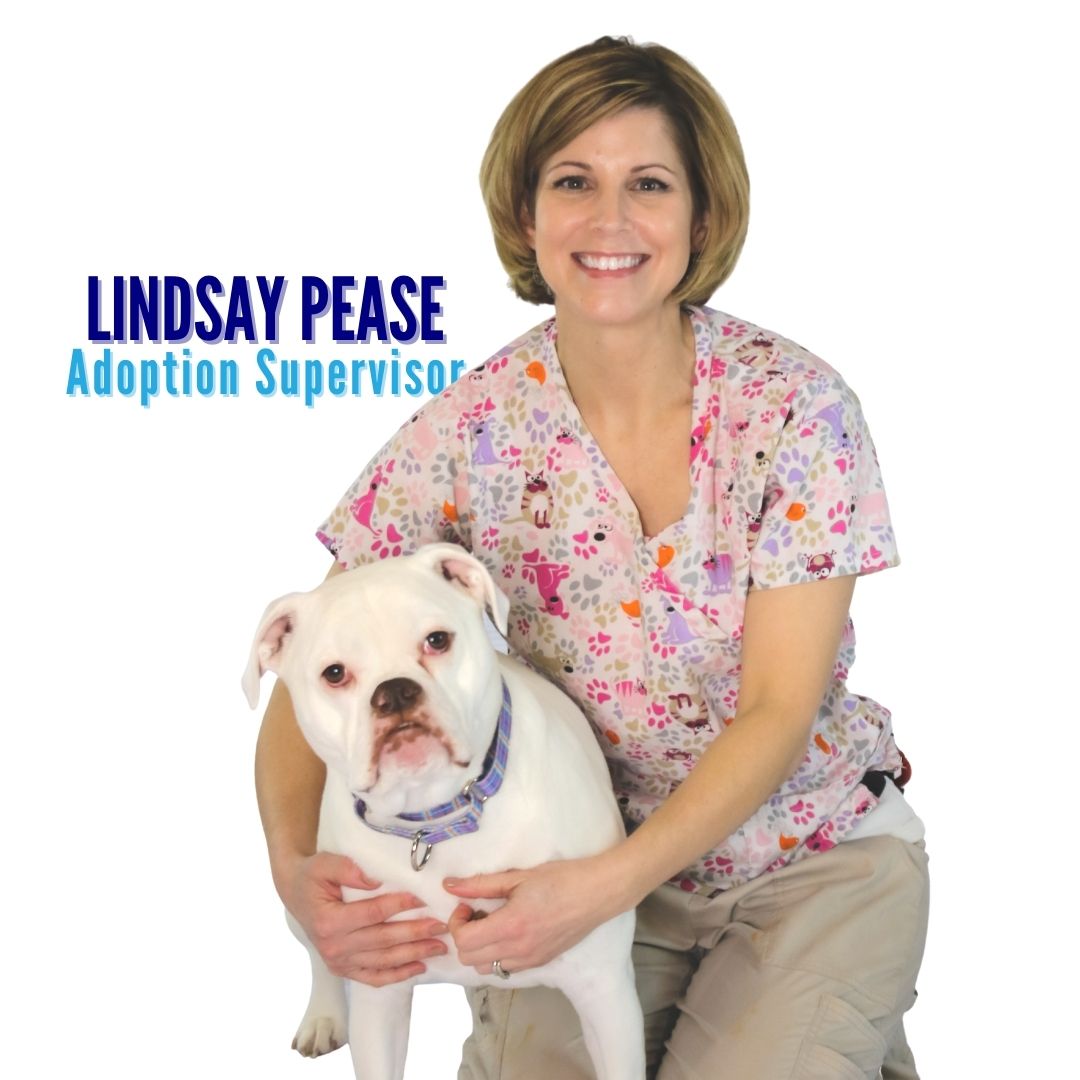 Lindsay Pease - Adoption Supervisor
Lindsay is a self- proclaimed "behavior nerd". Before joining the team at FWACC as the adoption supervisor in 2013 Lindsay was the director of a smaller local shelter. She has a degree in psychology which helped set her up for a deeper understanding of animal behavior. She is constantly learning to better understand the needs of the animals in our shelter and the larger community. She is a Fear Free Certified trainer and passionate about using positive training methods to help dogs and their people have a better relationship. She is a certified, knowledge assessed trainer through the Council of Professional Dog Trainers and worked to earn a Behavior Consultant Certification, one of only two in our area. She genuinely enjoys helping to build a stronger bond between pets and owners in our area and giving a voice to those most misunderstood. Outside of dog behavior, she enjoys gardening, nature and crafting. She has two adorable dogs of her own that she loves to cuddle with and take hiking.

Emilee Smith - Foster Coordinator
From an early age Emilee has had a passion for animals and was interested in learning everything she could about them. This curiosity lead to jobs in pet supply retail, dog grooming, dog training and of course living alongside of them in her home. Emilee graduated IPFW with a bachelor's degree in psychology. She took a step away from working with animals for a couple of years to pursue a career in social work. During that time, she realized the importance of helping both people and animals in our community and pursued a career in the animal welfare field in 2010. Emilee joined FWACC's team as the Volunteer Coordinator in 2014 and was overseeing both the volunteer and foster departments. Over the years Emilee grew both programs to incredible heights which lead to the programs being split. Emilee transitioned to the newly created positions of Foster Coordinator in January 2021. She shares her home with her husband, two children, three dogs, a cat, goldfish and a gecko. In her free time, she enjoys spending time with her family, traveling, painting and training with her dogs in agility.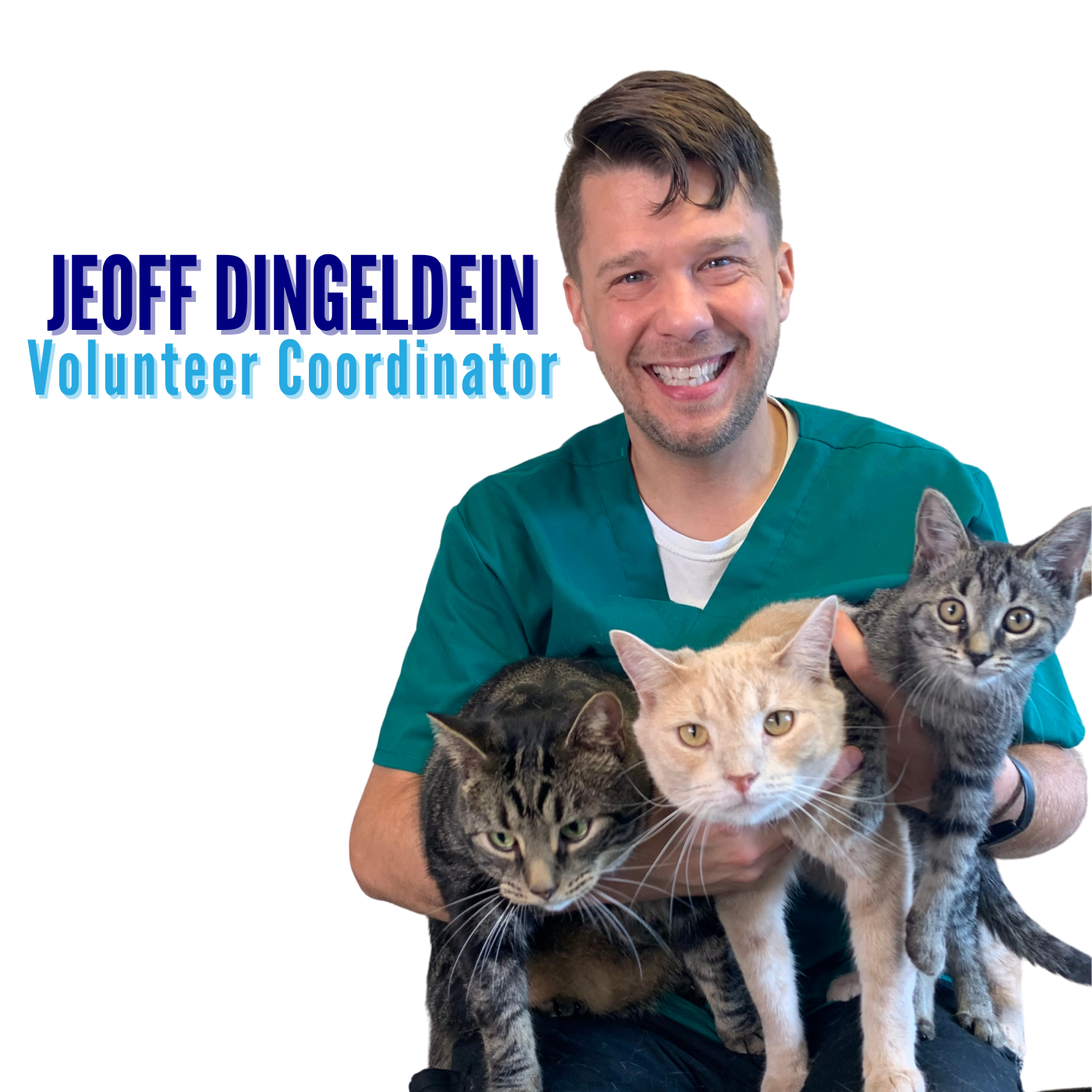 Jeoff Dingeldein - Volunteer Coordinator
Jeoff has always had a passion for caring for animals. He joined the FWACC team in March of 2021 as a volunteer and when he had the opportunity to become a part of the staff he didn't think twice. Jeoff has a Bachelor of Science degree from Indiana University in Business Management and Operations Management. Before starting with FWACC as the Volunteer Coordinator in August 2022, Jeoff was in retail management for 16 years, owned his own insurance agency and was a licensed mortgage loan offer. His household includes his wife, their 3 children, 3 cats, 2 budgies and 1-5 foster kittens at any given time. When not at work he likes to spend time with family and friends and play hockey.
Abigail Reyes - Community Relations & Education Specialist-PIO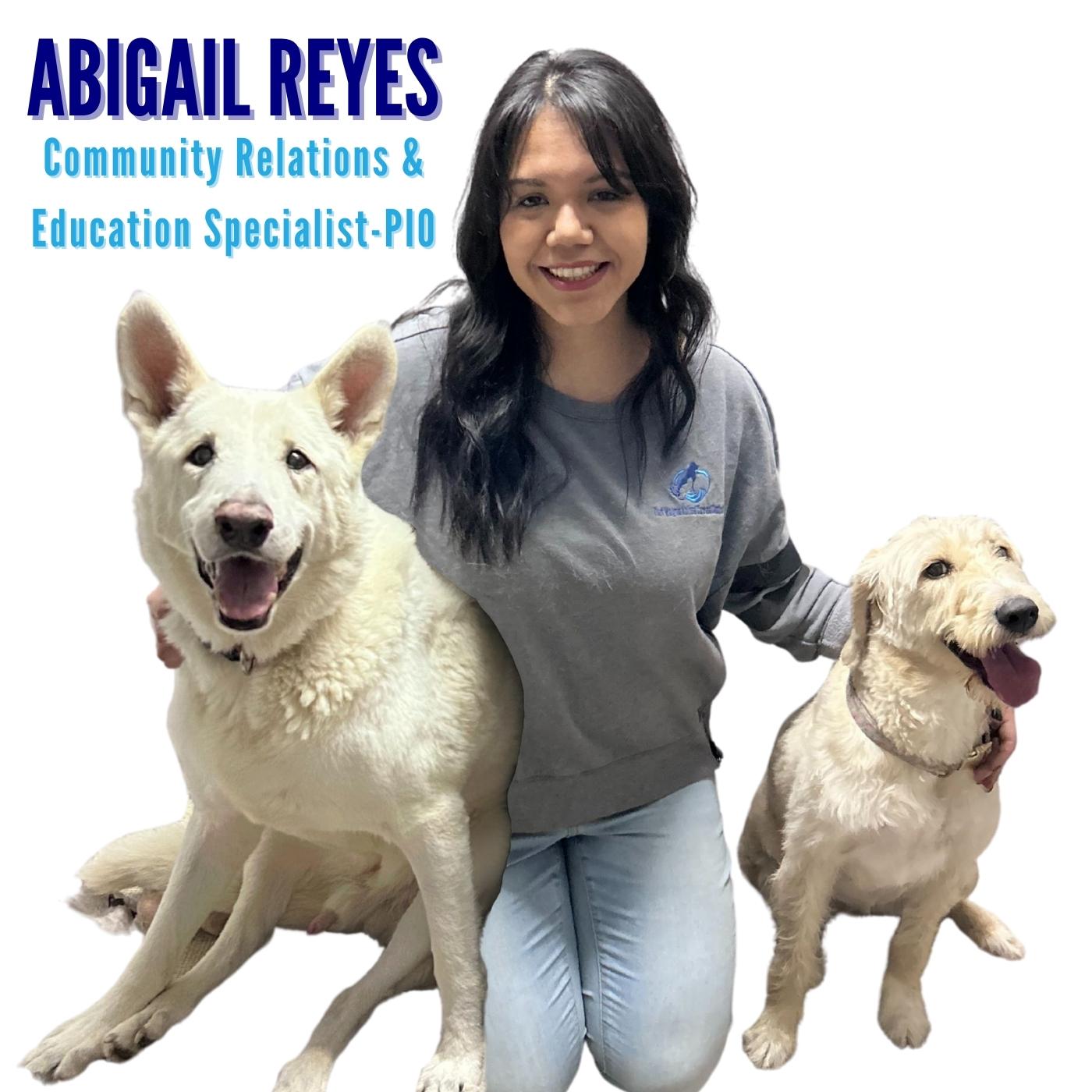 Abigail is a Fort Wayne native; she graduated from Wayne High school and received her bachelor's degree in Communication from Purdue Fort Wayne. She has volunteered for over seven years as a community outreach coordinator, education teacher, and social media specialist for local nonprofits. Recently joining the FWACC team, her hope is to not only expand the current programs, but to also create new ones. Her goal is to bring more awareness of the shelter's activities and announcements, educate more of Fort Wayne's citizens about animal care and get them more involved and engaged with the shelter. When she is not at the shelter, she is often found with her youth kids, at the gym, or at home with her family and two dogs. She enjoys writing, going to concerts, being outdoors and traveling with her family and friends.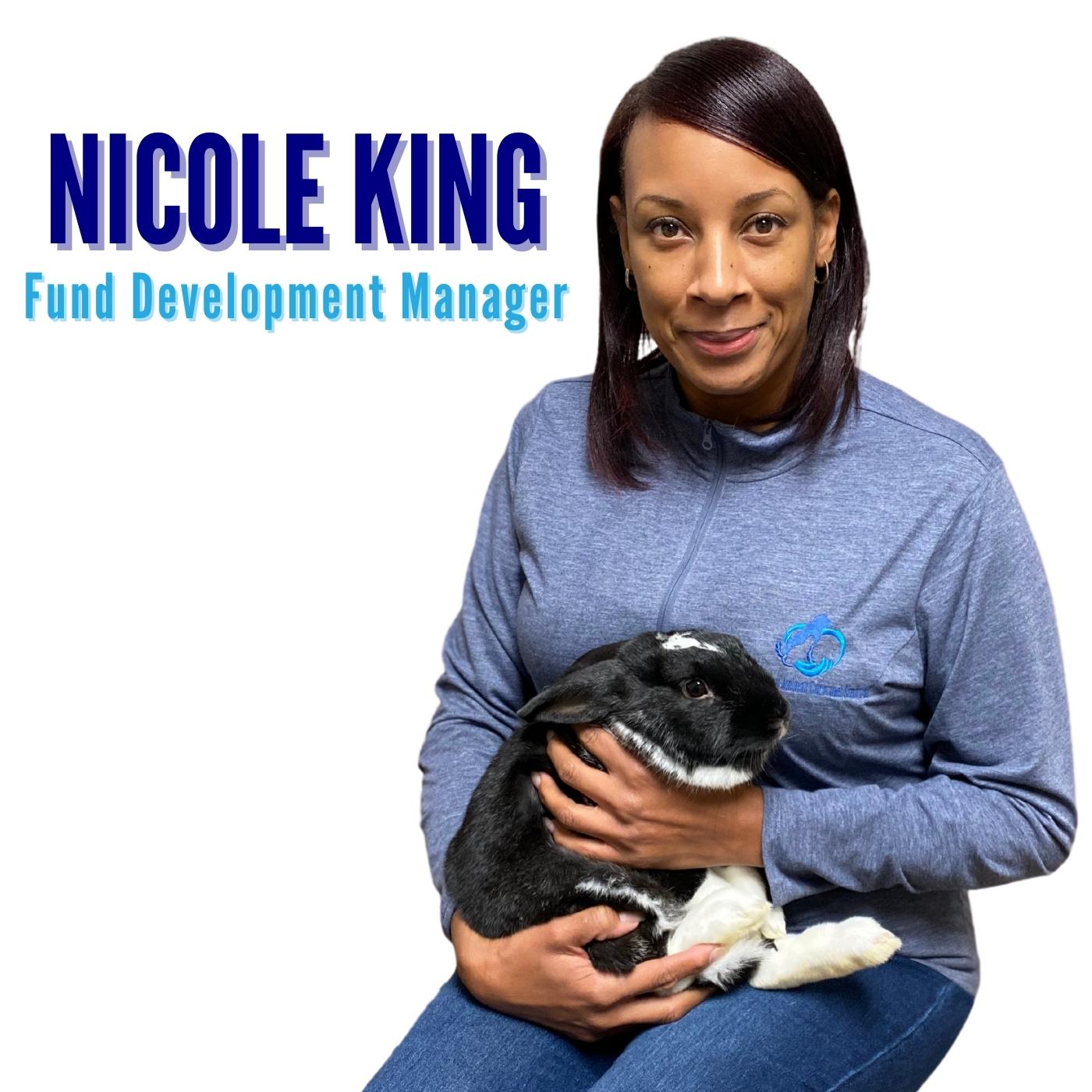 Nicole King - Fund Development Manager
Nicole joined Fort Wayne Animal Care and Control's team in June of 2022. Nicole has brought over a decade of experience in Fund Development with her to benefit FWACC. She has served in a variety of positions ranging from an administrative director of a youth center, office manager of a foster care agency, and marketing and fund development manager of a counseling agency that cultivate and hone her technical and fund diversification abilities. She believes her 'self-proclaimed' superpower of kindness allows her to serve in a professional capacity with a passion that makes her job enjoyable and rewarding no matter where she works. In her free time, Nicole enjoys serving her community through volunteering for a host of organizations regularly. She also loves reading and reads about 50 plus books a year. She is looking forward to helping Fort Wayne Animal Care and Control receive life-saving funding, adding enjoyable community events to the calendar, and getting to know the shelter's current donors and meeting new ones!