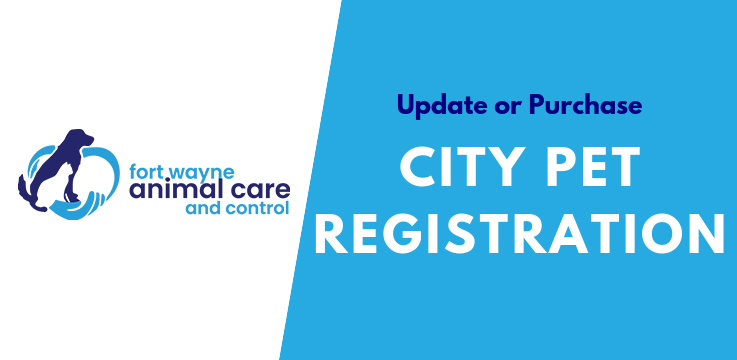 Guided by the humane ethic and livability interests within our neighborhoods, the mission of Fort Wayne Animal Care & Control is to ensure public health and safety as well as prevent pet overpopulation, animal neglect, and animal cruelty through education, rescue, and law enforcement.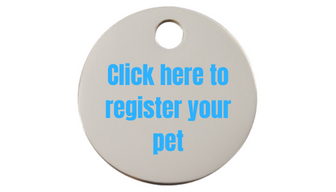 ABOUT DOG AND CAT PET REGISTRATIONS
ALL dogs and cats living within Fort Wayne city limits must be registered with Animal Care & Control by the time they are five months old. Registrations can be obtained through the shelter, local veterinary clinics, and Humane Fort Wayne. A registration tag will be issued and should be attached to your pet's collar for quick identification should your pet ever become lost. All dogs and cats must be registered or the owner will be issued a citation. Owners may choose between lifetime and annual registration.
PET REGISTRATION FEES
Lifetime Pet Registration:

Lifetime pet registration for spayed/neutered and microchipped pet: $30
Lifetime pet registration for senior citizen (age 62+) with spayed/neutered and microchipped pet

:

$5

Annual Dog and Cat Registration:
Annual registration for spayed/neutered pet: $5 per animal per year
Annual registration for senior citizen (age 62 +) with altered pet: FREE
Annual registration for unaltered cat or dog: $100 per animal per year
HOW TO REGISTER YOUR PET
ONLINE OR fill out THIS FORM and mail it to the shelter at 3020 Hillegas Road, Fort Wayne IN 46808