WHAT IS A COMMUNITY CAT
Any outdoor free roaming cat that has been evaluated and sterilized by a licensed veterinarian, ear tipped, vaccinated for rabies, microchipped, documented with our Department and released back into the area from which it was captured.
HOW DO CATS BECOME COMMUNITY CATS
Free roaming cats without acceptable identification which have been impounded or trapped in the community may be deemed a potential Community Cat by our Department based on age, health, and behavior. Once evaluated, such cats may receive services from our Coalition partners. Based on the availability of grant money or an individual's own finances, Humane Fort Wayne may alter, rabies vaccinate, and ear tip for visual identification each community cat. Then they will transport such cats for reintegration back into the community from where they were found or for placement in a barn cat program that they administer. A cat identified as an existing Community Cat may be immediately returned to the community and exempted from the legal hold period.


View this video about the Community Cat Program to learn more!
WINTER SAFETY TIPS
Winter can be a scary time for community cats when temperatures dip too low. We have found great resources from Indy Neighborhood Cats that offer winter survival tips we ecourage you to check out HERE.
WHAT IS A COMMUNITY CAT PROVIDER
A person who provides food, water, shelter or otherwise cares for Community Cats and complies with Administrative Rules for Community Cat Providers. A person so identified shall not be considered the Owner or Harborer of a Community Cat.
There isn't an application process, but you must comply with Administrative Rules for Community Cat Providers to prevent nuisance problems that could be reported for enforcement action.
Confine free roaming cats and arrange for surgical sterilization, ear tipping, and vaccination for rabies by a licensed veterinarian, microchipping and documentation of the foregoing with our Department prior to release back to the community;





Seek veterinary care at your own expense for a Community Cat which appears to require medical attention for serious illness or injury; Coordinate with an Animal Welfare Organization or the Department to arrange for impound of the sick or injured cat for euthanasia.





Make reasonable effort to work with the Department or designated Animal Welfare Organization to resolve nuisance complaints using humane deterrents and/or removal of Community Cats identified as a Public Nuisance; and





Community Cat Providers found to be in violation of this Chapter or managing an excess number of Community Cats as determined by our Department may have their Community Cat Provider designation revoked at the discretion of the Department.





It shall be unlawful to provide food, water, or shelter to Free Roaming cats in excess of thirty (30) days unless the provider presents acceptable documentation showing implementation of the requirements of a Community Cat Provider.
WHAT IS EAR TIPPING
The straight-line cutting of the tip of the left ear of a cat while it is anesthetized in order to identify the cat as a Community Cat.
WHAT IS A FREE ROAMING CAT
Any cat not restrained and without acceptable identification.
WHAT IF A COMMUNITY CAT IS A NUISANCE IN MY NEIGHBORHOOD
Animal Care & Control may impound Community Cats which are public nuisances, diseased, or not thriving due to loss of resources. The Department shall coordinate with partnering Animal Welfare Organizations and/or veterinarians to offer resource information for establishing opportunities for Community Cats, Community Cat Providers, humane deterrents, and advice regarding Community Cat nuisances.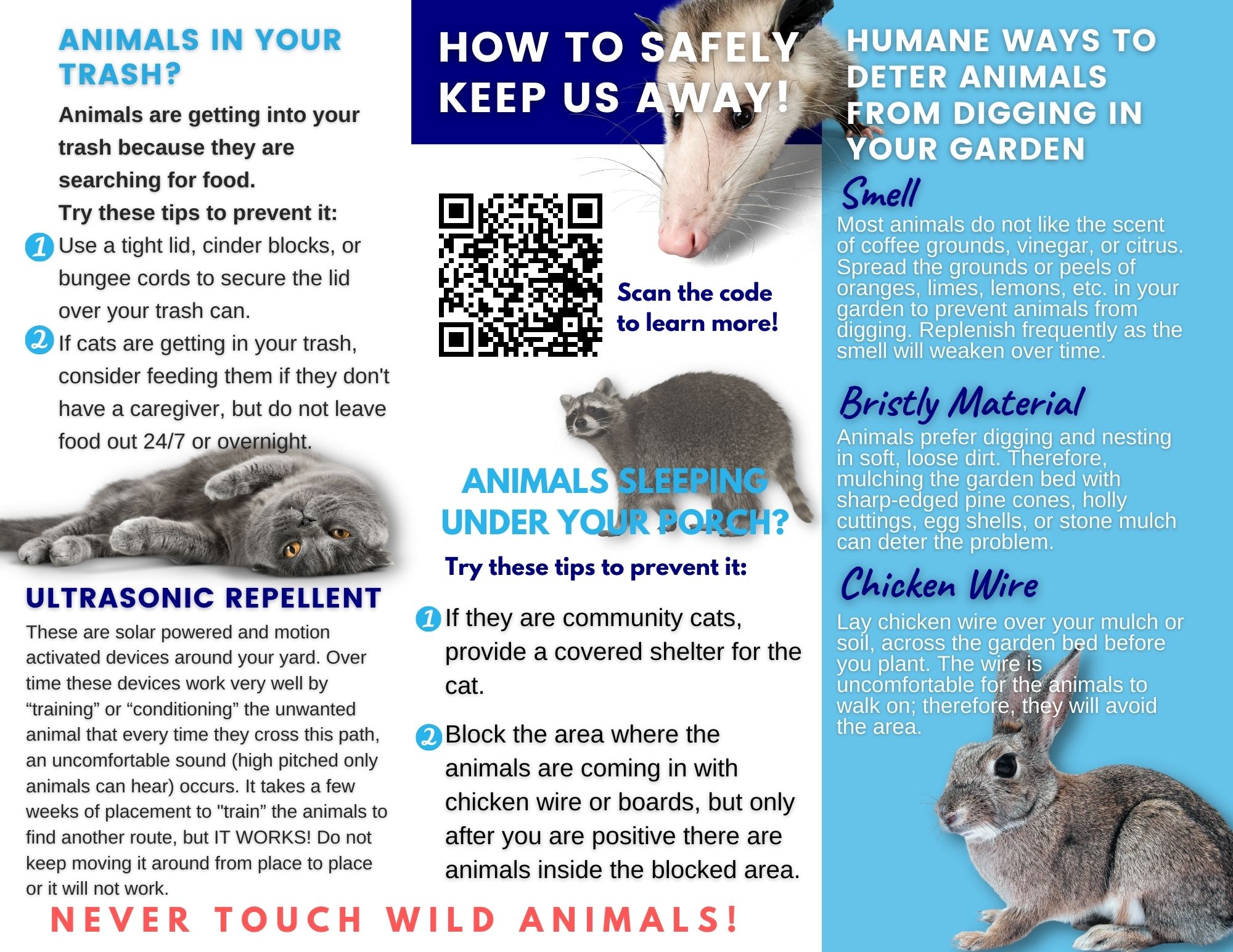 For additional information on the Community Cat ordinance call our business office at 260-427-1244; menu option one.
---
Build a Shelter for Community Cats
With bitterly cold temperatures, consider building a shelter for community cats in your area. Below is an easy guide! Click here for more tips on how to protect community cats this winter.