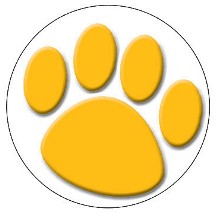 Read the City Animal Care & Control 2018 Ordinance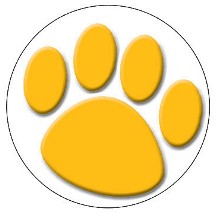 Watch Videos Covering Animal Care & Control Ordinance Information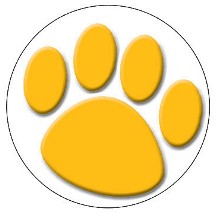 Learn About the Community Cats Program

Q. What is Required to Register Dogs and Cats?
A. City dogs and cats must be registered with Animal Care & Control by the time they are five months old. Registrations can be obtained through the shelter, local veterinary clinics, and H.O.P.E. for Animals. A registration tag will be issued and should be attached to your pet's collar for quick identification should your pet ever become lost. All dogs and cats must be registered or the owner will be issued a citation. Owners may choose between lifetime and annual

animal registration application.

Lifetime Pet Registration
$30 per animal - For the first time, city pet owners can choose a lifetime pet registration available for dogs and cats once the animal has been microchipped by a veterinarian and spayed or neutered. It's the only registration you will ever need for your pet. Cost $30 per animal.

Annual Dog and Cat Registration Fees
$5 per spayed or neutered animal - Free registration for senior citizen (age 62 or over) with altered pet.
$100 per unaltered Cat or Dog
Animal Limits Within the City
Q. How many dogs and cats may I keep in the city?
A. City ordinance limits the numbers of dogs and cats that may reside at a residential city property. At no time shall the number of dogs exceed five, number of cats exceed seven, or the total number of dogs and cats exceed seven at one property.

Grandfather Clause for Dog and Cat Limits - New Annexations
Q. What if I live in an area scheduled for annexation and I currently own more dogs and/or cats than the city law specifies?
A. When a new area is annexed into the city, pet owners are given a limited time to grandfather their current pets. To be considered exempt from the city ownership limits, dogs and cats owned or harbored and exceeding the ownership limits must be registered with Animal Care & Control during the time frame specified. Call 260-427-1244 and ask for the deadline date. If you fail to register within the time frame, your animals will not be exempt. To complete a

Grandfather Registration Form, you will need proof of the spay or neuter surgery for each animal, a picture of each animal, and have purchased the annual or lifetime registration tag. If your pet cannot be altered because of the pet's health, you will need a letter of exemption from a licensed veterinarian.

Q. Must all my dogs and cats be altered?
A. City residents may keep one unaltered dog or one unaltered cat over five months old. Any person that owns more than one unaltered dog or one unaltered cat over five months old must apply for a kennel or cattery permit through Animal Care & Control. It is possible that a dog or cat will be exempt from altering due to its health. If so, present a letter of exemption from your veterinarian.
Dangerous Wild or Dangerous Exotic Animals Prohibited:
No wild or exotic animal shall be kept within the City without state or federal permits. These animals include but are not limited to bears, wolves, lions, tigers, jaguars, leopards, cougars, alligators, crocodiles, caimans, venomous snakes and venomous reptiles, apes, baboons, macaques or any hybrid of like animal.
In addition, no dog that has been purchased, bred, sold, trained, or harbored for the purpose of dog fighting can be kept within the City.
Dog and Cat Breeder Permits The following permits shall be obtained annually; tags for animals registered under any such permit will be issued with the permit.
Breeder permits are issued by Animal Care & Control in an effort to reduce euthanasia through breeding control. City law requires a permit regardless of whether the litter was intentional or unintentional.
Major Breeder - More than one litter per household in a 12 month period. $200 plus any applicable kennel/cattery permit (see pricing below) plus zoning approval.
Minor Breeder - One litter per household per 12 month period. If the breeding animal is spayed after the birth of the litter - $10 permit. If the animal is not spayed following the birth of the litter - $100 permit.
Residential Kennel Permit - $400 (three or more unaltered dogs or cats: $500)
Exhibitor's permit - up to five unaltered dogs/cats: $300; must be all one species;
Commercial Kennel/Cattery Permit - (Requires Zoning Approval) $500-$1000
Dog and Cat Restraint Laws and Provisions

Off Property - All dogs and cats must be under the physical control of the owner or attendant by leash when off the owner's property. Their excrement must be removed immediately when on public lands. Now open is Pawster Park Dog Park, located in Foster Park, and available for off-leash exercise of dogs. For membership information call the Parks and Recreation Department at 427-6000.
On Property - When restraining an animal on your property, it is unlawful to use a rope, chain, or cord fastened directly to the animal's neck, nor may a choker chain be used for tethering an animal. Animals that must be tied must have a collar or harness made of nylon or leather. The tying device shall be at least six feet in length and attached to the collar or harness with a swivel device on the anchor and collar end to prevent tangling. The animal must not be able to leave the owner's property while restrained.

Shelter Must Be Available - An animal, while tethered outside, must have access to proper shelter at all times. All indoor and outdoor Animal enclosures, including pens, fenced areas,and areas in which an Animal is tied, fastened, hitched, leashed, enclosed, or confined, shall be kept in a sanitary condition. The Persons responsible for the Animals shall regularly, and more frequently if necessary, clean and maintain all Animal enclosures and areas of Animal contact to prevent odor, health and sanitation issues. In addition, the animal and its shelter must be located on dry ground that is mud free. The shelter must be designed to specifically shelter an animal, with a roof and three sides free of leaks and openings to the wind and rain, and a forth side allowing access that is protected from the elements.
Noisy Dogs - No person shall allow an animal to bark, yelp, whine, howl, or make sounds common to its species in excess, continuously for 15 minutes or for a total of 20 minutes in a one hour period. To address excess nuisance problems, an affidavit process may be offered which will result in the animal owner being summoned to Court.
Animals in Vehicles - An animal cannot be left unattended in a vehicle when the conditions in that vehicle would pose a health hazard to the animal.
Livestock - No person shall keep livestock in the city limits without full compliance with Chapter 157 of the City Code. For additional information call Neighborhood Code at 427- 1324.