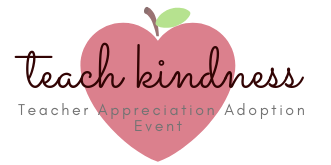 There are never enough words to thank all of the devoted teachers who spend countless hours shaping the young minds of our community. To show our appreciation, the Humane Education Department at Fort Wayne Animal Care & Control is waiving the adoption fee of all Guinea Pigs at its Teach Kindness adoption event. Public, private and pre-school teachers can come to the shelter on May 18th between 11 a.m. and 3 p.m. to learn more about the Humane Education programs offered at the shelter and pick out their new fury family member free of charge.
New to Guinea Pigs? No problem! We will provide you with everything you'll need to know about how to care for your new family member. We'll also have fun enrichment ideas you can make at home or with your students. During our Teach Kindness event, teachers will be provided with lesson plans, videos and other materials about their adoption experience that can be used in their classrooms!
Regular adoption process still applies. Adoptions will be first come, first serve until all available Guinea Pigs find loving homes.
Frequently Asked Questions
Who is eligible for a free pet?
Any public school teacher

Any private school teacher

Any pre-school teacher
What type of educator identification should I present?
Employee photo ID

Pay stub or name badge imprinted with school name or county AND a state issued photo ID
Which pets are available to educators?
Right now we are just offering waived adoption fees for Guinea Pigs.
I have another question; how do I find the answer?
Please email

This email address is being protected from spambots. You need JavaScript enabled to view it.

with any other questions!