Stuff the Whisker Wag'n canned pet food drive is back.
Saturday, April 1st from 11am-3pm!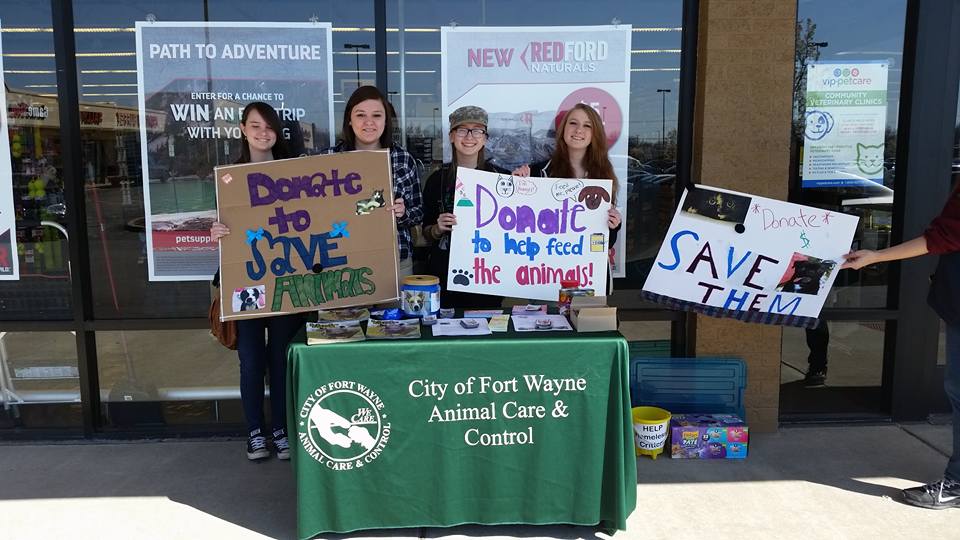 The Animal Care Teens (A.C.T.) will be out in force on Saturday, April 1, from 11 a.m. - 3 p.m. in our parking lot, 3020 Hillegas Rd., Ft. Wayne, 46808, to accept donations of canned food for kittens, puppies, dogs and cats (cat/kitten pate preferred)! This is a service project held each spring by our dedicated group of Animal Care Teens. Students are asking for canned pet food, which isn't part of our budget, yet needed to entice animals to begin eating, to provide a quick source of moisture to the diet, and to add weight to those animals that arrive malnourished. No dry food is needed at this time. We can also accept rawhide chews & cash, check, (made out to City of Fort Wayne) or on-line donations
Rain or shine, teens will eagerly await donations. The Animal Care Teen program offers youth who are ages 13-17 an opportunity to learn about animal related careers, develop leadership skills, and to ACT for animals through service work. If you are interested in learning more about our Animal Care Teen Program for your teen for the 2017-2018 season click here! Fort Wayne Animal Care & Control will take your donations ANYTIME, but start collecting now to load us up for spring to help the animals in our care!