Contact Our Adoption Team At: This email address is being protected from spambots. You need JavaScript enabled to view it.

Please Note: To apply for adoption, we require adoption profiles to be completed and submitted at least 30-minutes before closing to allow ample time to assist each adoption. To save time, consider printing a profile and complete it before you arrive.

We Have Small Pets for Adoption
We frequently have animals other than dogs and cats available for adoption. These pets may include birds, guinea pigs, hamsters, rabbits, ferrets, and pet rats. We are a full access shelter that accepts and provides care to any animal regardless of its species, age, health, or temperament. View Available Pets
Want to help pets find loving homes? Sponsor their adoption!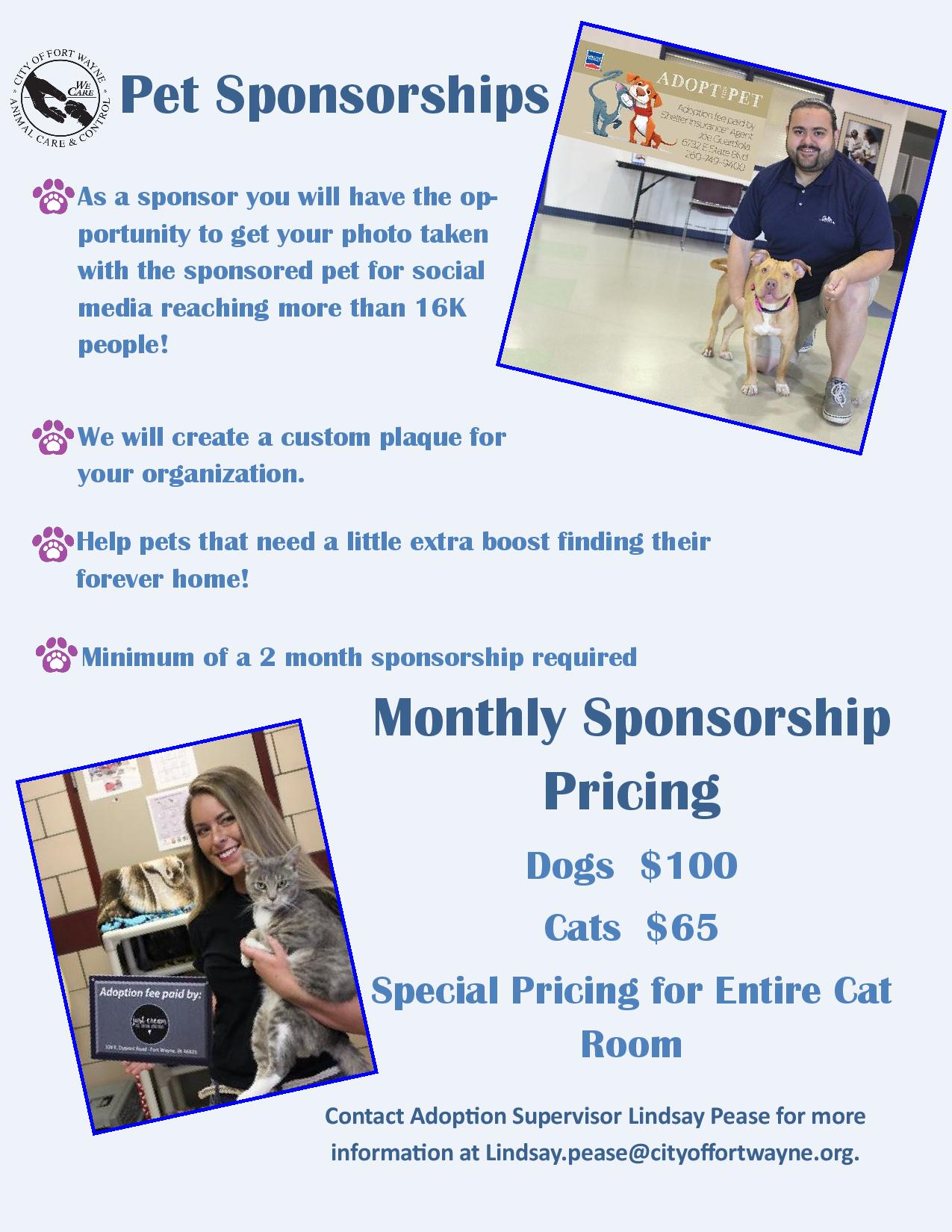 A Word About The Health of Adoption Pets
The City of Fort Wayne Animal Care & Control Department cannot guarantee that the pets available for adoption have not been exposed to an illness prior to coming to our department or prior to vaccinations taking effect. Although we are not aware of any serious health condition applicable to any pet, local veterinary clinics donate a free heath examination and can explain conditions common to stray animals, owner neglected animals, and animals housed in a kennel. These conditions may include internal parasites, external parasites, and upper respiratory infections.
Animal Care and Control cannot reimburse medical expenses, but will refund the adoption fee of any animal that is returned to the shelter because it has failed its initial heath examination. An applicant that chooses to keep and provide treatment for a pet does so at their own expense. We suggest you consult with your veterinarian before introducing your new pet to the pets you now own.