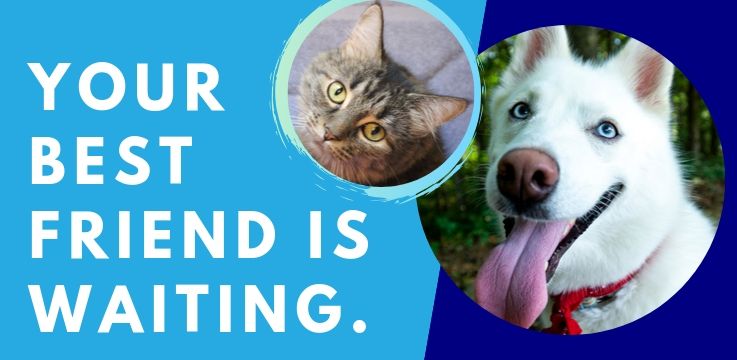 IMPORTANT INFORMATION REGARDING ADOPTION CENTER CHANGES
The Adoption Center will be open Tuesdays, Thursdays and Fridays noon - 5:30 p.m. and Wednesdays noon - 6p.m. while remaining closed on Saturdays. Please view our available animals and fill out an application prior to coming to the shelter.
Any dogs at home will be required to meet any of our adoption dogs so please bring your owned dog or dogs with you at the time of meeting an adoption pet (cat and small animal interactions are NOT required).
ALL ADOPTIONS ARE STILL FIRST COME, FIRST SERVE. FILLING OUT THE ONLINE APPLICATION DOES NOT SECURE YOUR SPOT IN LINE. YOU MUST COME TO THE SHELTER TO BE ASSIGNED A NUMBER.
To learn more about Fort Wayne Animal Care & Control's COVID-19 Response click HERE.
ADOPTION CENTER HOURS:
Sunday:………………….Closed
Monday:………………..Closed
Tuesday:………………..12:00-5:30 pm
Wednesday:…………..12:00-6:00 pm
Thursday:……………….12:00-5:30 pm
Friday:……………………12:00-5:30 pm
1st & 3rd Saturday…11:00-3:00 pm
Our Adoption Center works on a first-come, first-served basis. We do not place pets on hold. We reserve the right to transfer adoption pets to our rescue partners at any time. We reserve the right to place foster animals in the best fit home.
ADOPTION PROCESS
Deciding to adopt a pet is an exciting time for many families. We would like to make this process as simple as possible.
Here are a few things to keep in mind before you come in to find your new family member.
You may have one unaltered pet, all other pets must be spayed or neutered

You must be 18 years or older to adopt

We ask that you discuss adopting with all adults in the home
We ask that you bring the following with you when you come to adopt.
Family members under the age of five

If you are seeking to adopt a dog and have a dog at home, bring your dog in for an interaction

If planning to adopt a dog please bring a leash and collar. If you do not bring a leash and collar, we have some you can purchase. Adoption dogs will not be permitted to leave in a choker or prong collar.

If planning to adopt a cat please bring a carrier. There are cardboard carriers available for purchase here if you prefer.

A current photo ID and method of payment

Save time by filling out the adoption profile online HERE
Our building is still operating under restricted access due to COVID-19. Due to that, you will not be permitted to walk through the adoption center to view the animals availalbe for adoption. We encourage you to look at the list of available animals on our website prior to visiting the shelter. After filling out an adoption profile you will be asked to wait in your car until the next available adoption counselor is able to help you. You will then be brought inside the building to interact with the animal you'd like to adopt. All profiles must be submitted 15 minutes prior to closing.
Should you decide this is the right pet for you, we will send the pet home the same day.
DOG ADOPTION FEES
$125 Puppies under 6 months old
$100 Small Dogs (Under 25 pounds) 6 months - 8 years
$100 Large Dogs (25+ pounds) 6 months - 5 years
$50 Senior Small Dogs (Under 25 pounds) 9+ years old
$25 Senior Large Dogs (25+ pounds) 6+ years old
OTHER PET ADOPTION FEES
Pick Your Price Donation (minimum $10) Cats and Kittens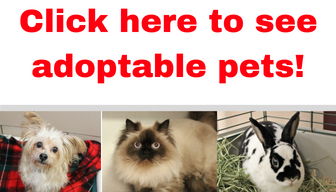 $50 Ferret
$25 Guinea Pig
$25 Rabbit
$25 Rat
$25 Cockatiel
$75 Chinchilla
$75 Exotic Large Bird
$75 Reptile
$15 Hamster
$15 Gerbil
$15 Mouse
$15 Small Bird
WHAT'S INCLUDED IN YOUR ADOPTION FEE
The adoption of your pet includes the following ($300 Value):
First distemper combination vaccine

Heartworm test (dogs only)

First month of flea preventative during flea season

Microchip

A starter bag of food

Donated exam from participating veterinarians

Spay/Neuter surgery (Dogs, cats, & rabbits)

Training Certificate (dogs only)
Please note the adoption fee does not include the pet registration for those residing within city limits.Click HERE to learn more about pet registrations.
ADDITIONAL ITEMS AVAILABLE FOR PURCHASE
$10 Leashes
$5 Flat Collars
$10 Martingale Collars
$25 Harness
Contact Our Adoption Team At: This email address is being protected from spambots. You need JavaScript enabled to view it.

A WORD ABOUT THE HEALTH OF ADOPTION PETS
The City of Fort Wayne Animal Care & Control Department cannot guarantee that the pets available for adoption have not been exposed to an illness prior to coming to our department or prior to vaccinations taking effect. Although we are not aware of any serious health condition applicable to any pet, local veterinary clinics donate a free heath examination and can explain conditions common to stray animals, owner neglected animals, and animals housed in a kennel. These conditions may include internal parasites, external parasites, and upper respiratory infections.
Animal Care and Control cannot reimburse medical expenses. An applicant that chooses to keep and provide treatment for a pet does so at their own expense. We suggest you consult with your veterinarian before introducing your new pet to the pets you now own.