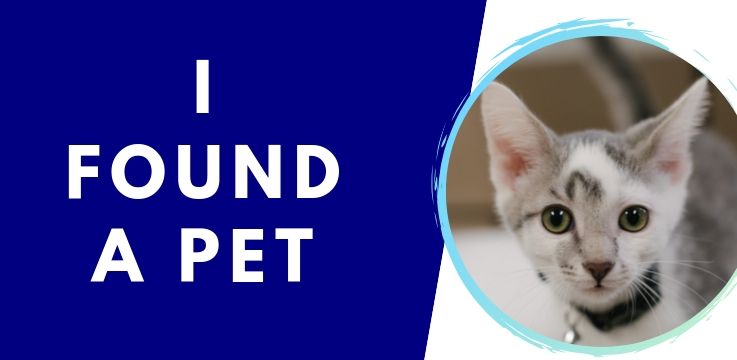 Have you found a lost animal and not sure what to do? Please don't assume the animal as been abandoned or abused. Pets can be missing for a long period of time and may appear neglected or scared. Here are some tips on how to help the animal reunite with its family.
1. Check to see if the animal has identification tags
If the animal has a city registration tag we can trace it. Call 260-427-1244 and provide a dispatcher with the tag number along with the description of the animal and we'll be able to contact the owner.
2. File a "FOUND PET REPORT" online
Click HERE to file a detailed report of the animal you've found.

You can also file a found report over the phone by calling the shelter

Please provide as much detail as possible!

You will be asked to bring the animal to the shelter so we can check for a microchip

You can also take the animal to any vet office to get it scanned for a microchip

You do have the option of keeping the pet in your home until the owners are found

If the owners are not found you do have the option of adopting the animal if interested
3. Bring the animal to the shelter
If you do not want to keep the animal in your home until its owners are located and you live in Allen County, you can bring the animal to the shelter at 3020 Hillegas Road during normal business hours.
4. Call Animal Care & Control
If you live in the City of Fort Wayne and you would like an Animal Control Officer to pick up the animal call our office to arrange a pick-up at 260-427-1244 Monday - Friday 9 a.m. to 8 p.m.

FWACC is not able to respond to stray animal calls after hours and services may be limited on weekends and holidays

If the animal is injured or a threat to public safety and you need service after hours please call 260-449-3000

You do have the option of holding onto the animal until the following business day when an officer is on duty

Northeast Indiana Veterinary Emergency & Specialty Hospital (NIVES) does not hold stray/found animals when Animal Care and Control is closed
KEEP IN MIND
Many animals have a microchip that is a permanent form of identification. The unique number identifying the pet's owner can only be read with a microchip scanner so it's important each animal is checked for a microchip when found.
HOW LONG DO ANIMALS STAY AT THE SHELTER?
Stray Animals
A stray animal is held by Animal Care & Control for a minimum of three business days, the first day does not count if the animal arrives during business hours. Weekends and holidays are not considered in the count. For example, if your pet is picked up on a Wednesday after 11 a.m., it will be available for reclaim until 5:30PM on Monday. At that time, the city owns the animal and may then evaluate it for the adoption program or transfer the animal to a partner rescue agency/shelter. Animals that show signs of advanced illness or aggression or have needs beyond available resources are not eligible for these options.
Found Animals
When animals are found and wearing identification, the owners are notified immediately and when possible, pets may be returned directly to their homes.
Adoption Animals
We do not put time limits on animals in our adoption program. As long as they stay socially and medically healthy, they stay in the program until adopted.
Injured strays
Animals that are found stray injured and without identification will be medically evaluated and may be euthanized to prevent further suffering prior to the end of the legal holding period according to the city ordinance.
CLICK HERE IF YOU LOST A PET