We are so excited to announce our upcoming Summer Day Camps: Pet Explorers and Junior Pet Explorers!
Register HERE!
Teens 14-17 years old can apply HERE to be a Teen Buddy at summer camp! Scroll down for more info.
Details:
- There are two camps available depending on your child's age
- Camps will run Monday - Friday 9 a.m. - 3 p.m.
- We will not have extended care available for the 2018 camp season
- Registration is $120
- Campers will recieve a fun Pet Explorers or Junior Pet Explorers t-shirt!
- The camp will take place at our shelter located at 3020 Hillegas Rd.
- We are unable to accommodate children with severe allergies to animals as they are involved in many of activities
- There is a $20 cancellation fee per registrant
- Registration is on a first come, first serve basis!
- One of the highlights of the camp will be Animal Time! We have several different opportunities built into the day for campers to interact with and learn about our adoptable pets. We will also have guest speakers with interesting animals too! We will always consider the needs of our animals - and for that reason we cannot spend more than 2 hours a day interacting with animals. Most of our time will be spent learning how to be a responsible pet guardian, making treats for the shelter pets, exploring animal related careers, learning how to be safe around animals, playing animal games, creating animal crafts and learning how to be a advocate for animals in our community!
- Waitlist: If the camp you'd like to register your child for is full and you'd like to be placed on a waitlist please email This email address is being protected from spambots. You need JavaScript enabled to view it. with the Subject line "Waitlist".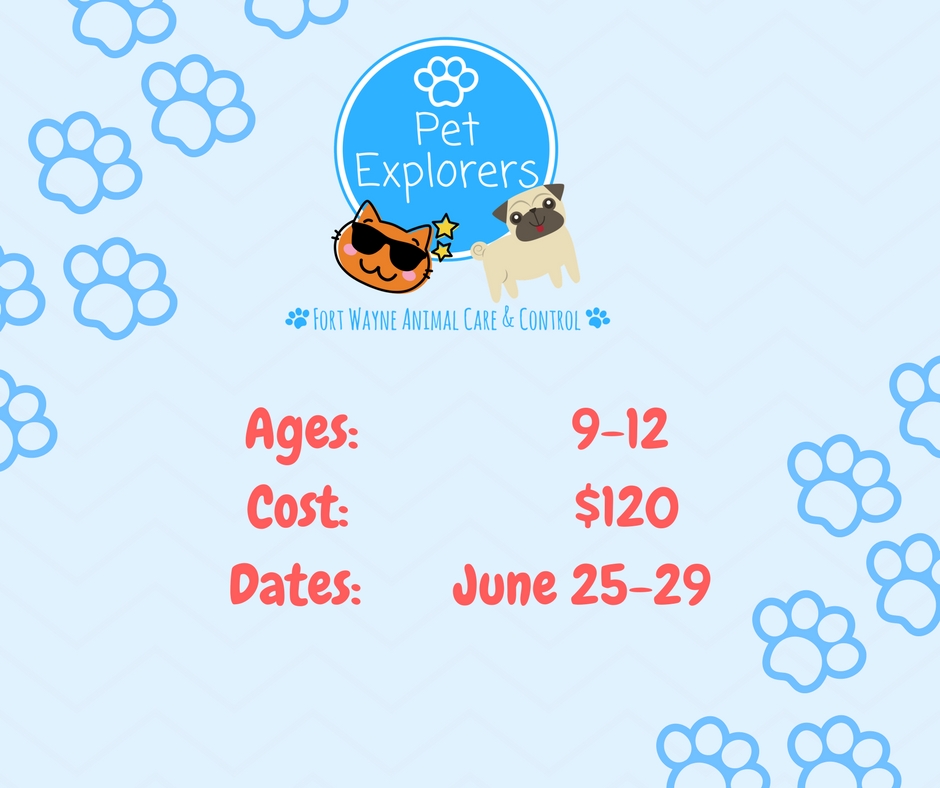 ---
Teen Buddies
We are looking for teens who love kids and animals to help out with our Pet Explorers Summer Camps!
Teen Buddies will play an important role in helping camp counselors and they will be the campers' best friend for the week of camp! Teen Buddies WILL NOT directly handle animals. During the application process teens can choose which week(s) they'd like to help with. Following the application process, there will be an interview and required orientation for all Teen Buddies in the program. The application window closes May 18.
Click HERE to apply.
Questions about the summer camps or Teen Buddies? Email This email address is being protected from spambots. You need JavaScript enabled to view it.
Pet Explorers Day Camp Forms (These forms can also be found on registration page)
Over the Counter Medication Form