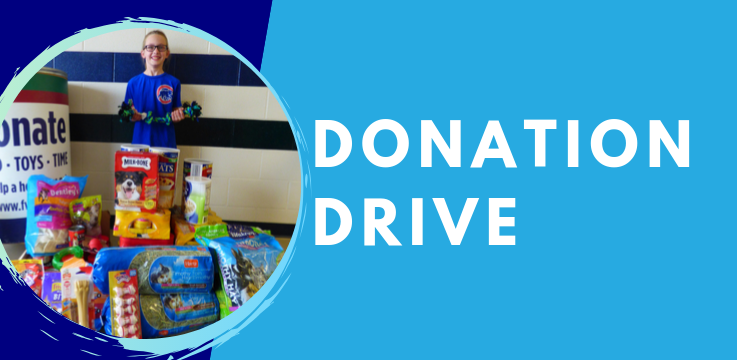 THANK YOU
Thank you for thinking of the animals in our care! Your donation drive will help provide essential care items they need like food and toys.
HOW TO GET STARTED
Our "Wish List" changes as needs arise at the shelter. During kitten season, many of our needs are canned cat food and items to help care for the hundreds of foster kittens we see. Other times of the year we are in deperate need to canned dog food. We are constantly updated our "Wish List" and you can view items we are in the most need of right now - HERE.
WHEN TO DROP OFF
We make it easy for you! You can collect all the goods at home or at your business and bring them in all together - or have them shipped right to the shelter through Amazon! If you choose to bring them to the shelter you can drop them off during normal business hours.