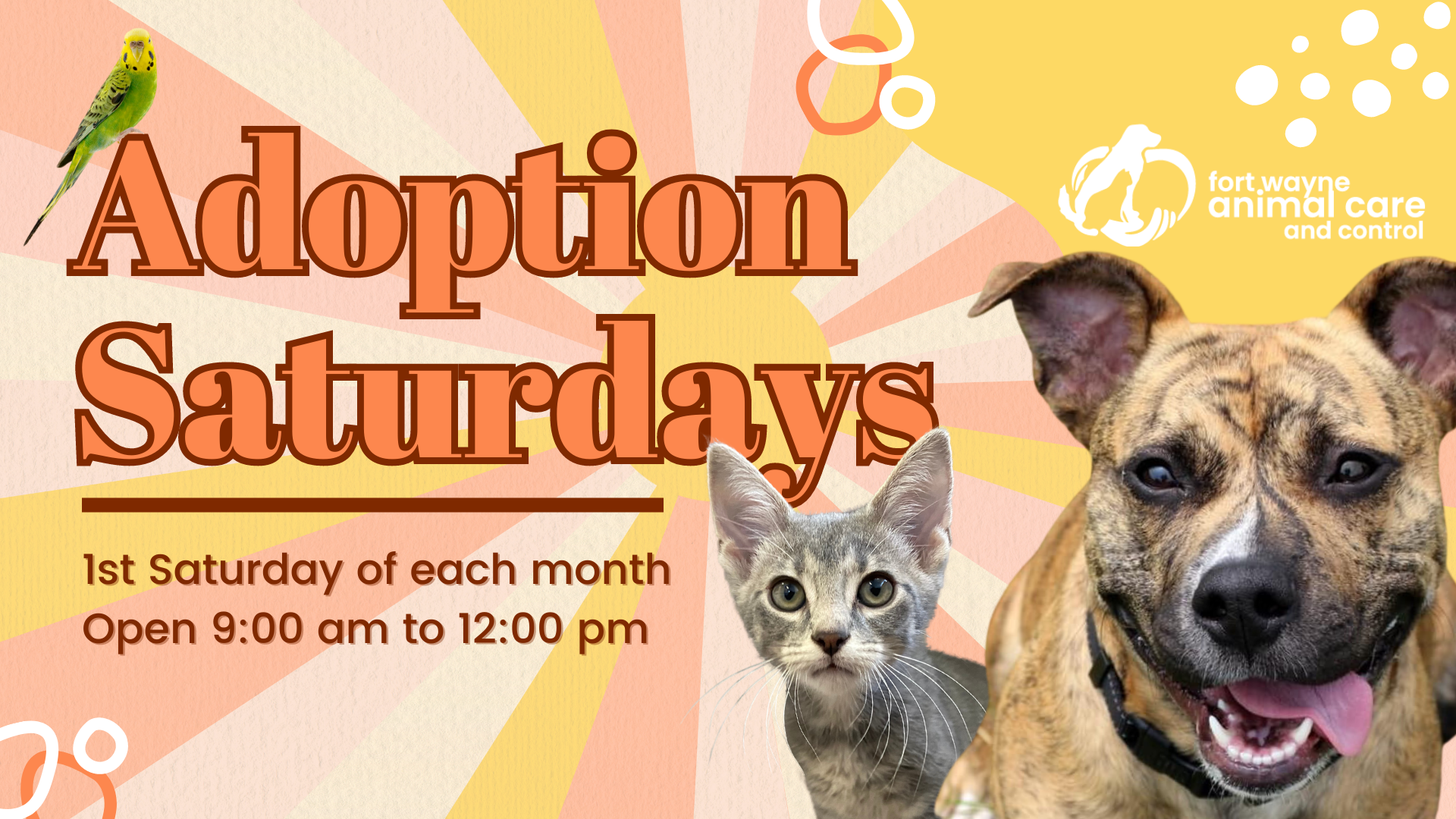 Fort Wayne Animal Care & Control Adoption Center will open the first Saturday of each month from 9 a.m. until 12 p.m. for the rest of the year, hoping to find loving homes for shelter pets.
The following are the adoption fees for animals in the shelter:
$125 Puppies under 6 months old
$100 Small Dogs (Under 25 pounds) 6 months - 8 years
$100 Large Dogs (25+ pounds) 6 months - 5 years
$50 Senior Small Dogs (Under 25 pounds) 9+ years old
$25 Senior Large Dogs (25+ pounds) 6+ years old
$65 "Pick Your Price" – grant has been awarded to help offset the costs, average adoption fee given has been $30.
$50 Ferret
$25 Guinea Pig, Rabbit, Rat, Cockatiel
$15 Hamster, Gerbil, Mouse, Parakeet
FWACC staff and volunteers do everything possible to ensure the shelter pets are well cared for and meet their needs. However, nothing beats the security of a loving home.
Our adoptions are first come, first serve, so we encourage adopters to arrive early. We are asking potential forever families to do the following so that they can take their new family member home right away:
If you have pets at home, we will require your dog(s) to MEET the potential adoption dog.
Bring in your ENTIRE family. Children 5 years of age and under will be required to meet the potential adoption animal.
If you are adopting a cat or small animal, no animal-to-animal interactions will be required.
Interested adopters can view available animals and fill out an adoption application at fwacc.org or fill out an application when they arrive at the shelter. Fort Wayne Animal Care & Control is located at 3020 Hillegas Road.