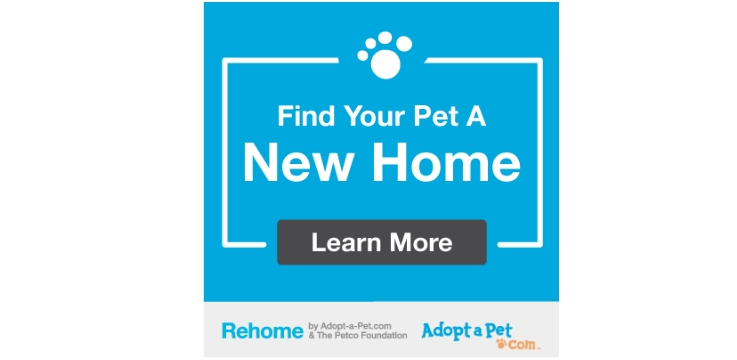 LOOKING TO REHOME YOUR PET
If a lack of resources is the reason you're giving up your pet - click HERE to see what services are available in our area. Our goal is to keep pets in their homes but we understand that sometimes rehoming your pet is a difficult but necessary step.
WHAT ARE YOUR OPTIONS
We encourage you to rehome your pet through Adopt a Pet. This FREE resource allows you to keep your animal in your home and out of the shelter. Plus, YOU get to handle the entire adoption process with the guidance of the trained staff at Adopt a Pet. The shelter can be a stressful place for pets and we encourage everyone to explore this option before surrendering their pet to us. You are also the expert when it comes to your pet and can help people get to know them better than anyone.
If you absolutely cannot keep the animal in your home and go through the rehoming process yourself click HERE for information about admissions.
HOW DOES IT WORK
Adopt a Pet has made the process so easy for pet owners! In a simple four step process you will be able to find your pet a loving home all without ever having to go to the shelter.