Be part of the work we do!
Let others see how much you care about pet adoptions by sponsoring a kennel in our adoption center, in the name of a special pet. When others see your sponsorship plaque hanging on the front of an adoption kennel or on the window of one of our cat adoption rooms, they know how much the community supports our mission to find great homes for great pets.

Simply contact us and we will design a plaque especially for you. Sponsorships can be from a business, a family, an individual, a special pet or as a memorial gift.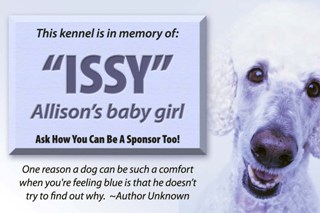 Dog Kennel Sponsor Plaque
Size: 12" x 8"
3 months: $75 or 6 months: $135
Cat Adoption Room Plaque
Size: 16" x 12"
3 months: $100 or 6 months: $175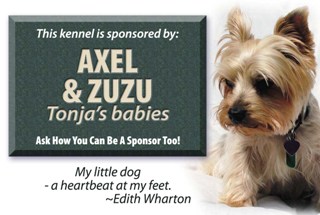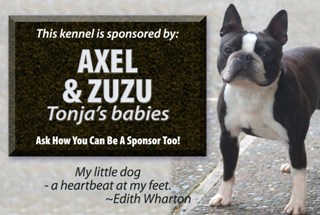 Add a digital photo of your pet to any plaque for $10 and keep your plaque for a lasting keepsake!
For more information and to arrange a sponsorship call 260-427-5548 or e-mail This email address is being protected from spambots. You need JavaScript enabled to view it..
Your sponsorship will make a difference!