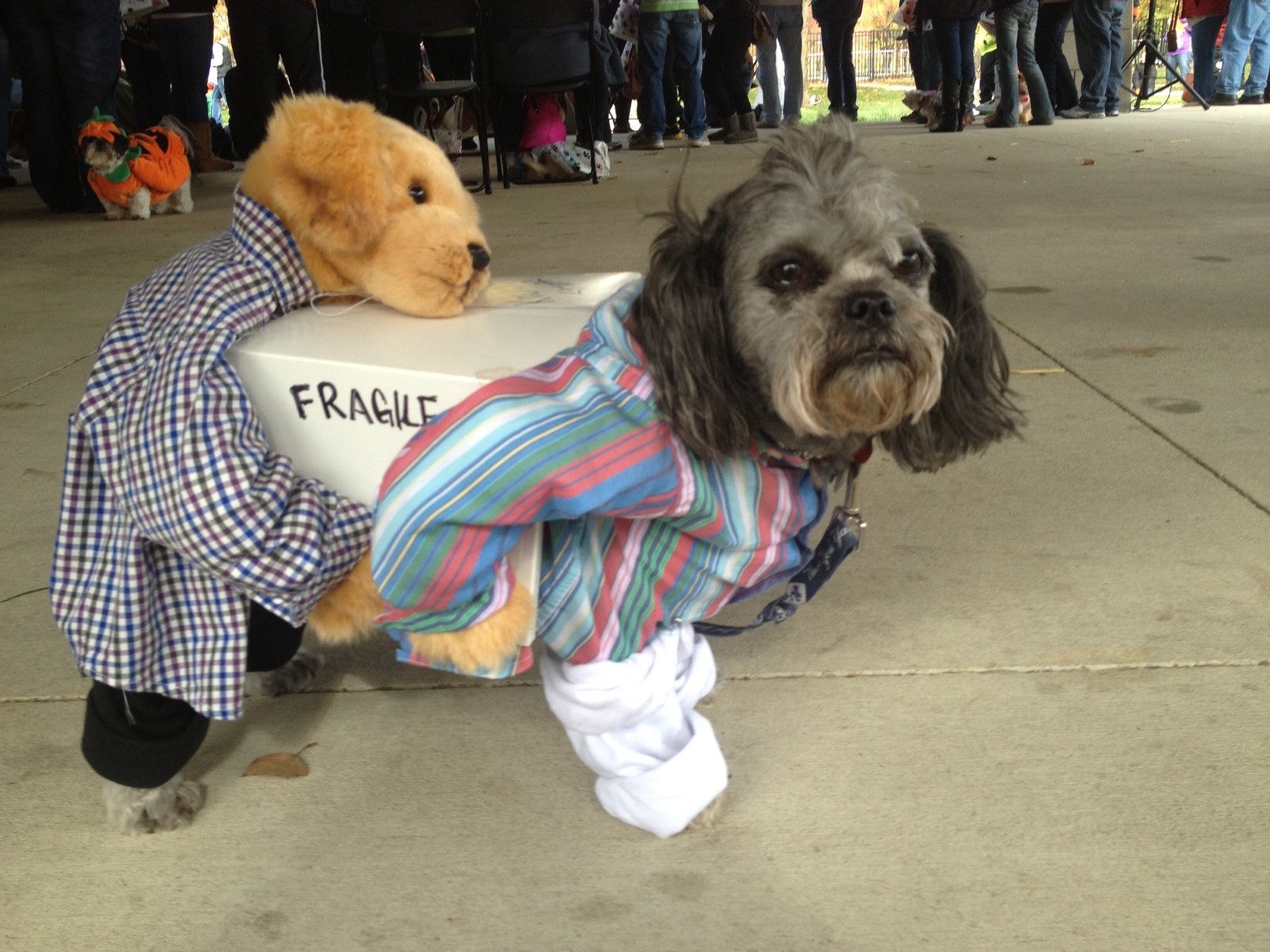 Fort Wayne Animal Care & Control reminds pet owners to use extra caution with pets during Halloween by following these safety tips:
Pets will be safest if kept inside the house or other enclosed building and away from groups of excited children. Even children who mean no harm may be more likely to tease or frighten a wandering pet.
Glow sticks are fun little gadgets commonly used to keep kids safe while they're outside in the dark. Pets (especially cats) find the sticks to be a lot of fun as well, and the Animal Poison Control Center commonly get calls about pets puncturing the sticks. While most of them are labeled as non-toxic, they do have an extremely bitter taste, and pets who bite into them may begin drooling and racing around the house. A little treat or sip of milk and the taste reaction will usually stop. If you have concerns that your pet may have ingested a toxic substance contact your veterinarian immediately.
Arrange for pets to be confined in a separate room during trick-or-treat hours. Dogs, in particular, may resent the intrusion of strangers into their territory and become anxious, which could lead to growling or snapping behaviors.
Keep that bowlful of Halloween candy out of the reach of pets and make certain the candy your children have received is also well out of reach. Chocolate can be toxic to dogs and cats, and tin foil and cellophane candy wrappers can be hazardous if swallowed.
The best-dressed pet should be wearing a collar with a city pet registration attached. If you feel the need to dress your pet in costume, please make sure your pet's nose, eyes, and mouth are not covered and that the pet can move normally while in the costume. Take the photos, have a smile and a laugh, and then remove the costume. If your pet becomes agitated or distressed, please remove the costume right away.
Watch that any open flames like candles or jack-o-lanterns are out of reach by pets and children.
If your pet should disappear from home, visit Animal Care & Control at 3020 Hillegas Road to search for your lost animal. The shelter is open Monday-Friday, from 11 AM-5:30 PM and until 7 PM on Wednesdays.